Wonderful pistachios, is a package of yummy roasted pistachios which is an ideal snack to enjoy on your couch. To make pistachios even more tastier and healthier, new flavors have been added which not only make them tastier but will always be present in your grocery list whenever you visit the super mart. These flavors include the Sweet Chilli variety, which offers a combination of sweet, crunchy and tangy chilli peppers, which could be the most delicious and cherished snack you have ever consumed. Paramount Farms, a great supplement origin which grows and processes almonds and pistachios is the main supplier of rich and healthy pistachios to the Wonderful Pistachios which in turn makes those healthy ones even more tastier with its mouth watering and tangy flavors.
Pistachio is one of the many nuts we have in our cereal and grains list. Most people know what a pistachio is but believe it or not, there are people who have never heard of or even seen a pistachio. It is a light green colored kernel which is hidden under its egg like shell surrounding and covering it. It is a carrier and a rich supplement of various nutrients, antioxidants and proteins which are found very rarely. They are usually distinguishable by their flavor and color. Aroma is not their property until and unless they are roasted or combined with any other flavors.
These pistachios are grown on trees and grow at a very slow rate. It is originated in the countries of Asia Minor and are exported to various continents. Being grown and originated in the Asian countries, it became a staple ingredient in the Mediterranean and Mideastern recipes.
Pistachios are widely used in a variety of Indian dishes and can also be eaten as a snack. Apart from being a snack, it is wholly loaded with many health benefits. Adding these nuts (pistachios) to your diet helps you in maintaining a healthy heart too.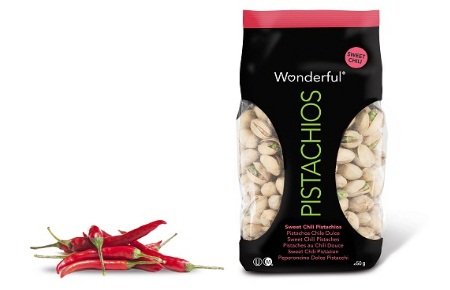 These Wonderful Pistachios are grown in California and are sun ripened, dry roasted to achieve that highest quality standards of a food fanatic. The new launch of the Sweet Chilli flavor, seasoned with natural ingredients are offered in all available packs such as the trial pack of 15 gm at a cost of Rs 15, an 80 gm pack for Rs 90 and 200 gm pack costing Rs 200 respectively, at all leading super marts across New Delhi, Bangalore, Mumbai and certain other metropolitan cities.
Being rich in phytosterols, they are an abundant source of fiber. B6, manganese, thiamine, potassium, phosphorous, magnesium, fibre, copper are those 8 vitamins which are packed and readily available in these nuts (pistachios). As they are not found everywhere, Pistachios are stored, packed and imported to various continents providing a living to many people. One of such packed, stored and exported pistachios is the Wonderful Pistachios.
Benefits of California Pistachios for heart health: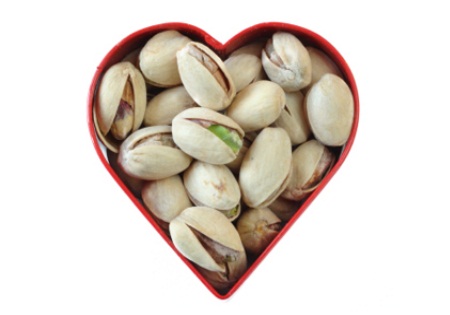 Research shows, these pistachios are incorporated with a whole package of nutrient supplies, which prevents any cardiovascular troubles. Pistachios are said to contain mono and poly unsaturated fats, which act as a key role in improving cholesterol levels and promoting a healthy heart. A research from India's Diabetes Foundation and Fortis Hospital, on Asian Indians produced results that 1.5-2 oz snack of pistachios daily, along with a standardized, healthy diet and lifestyle plan will significantly reduce both cholesterol and the Low Density Lipoprotein cholesterol.
Weight management: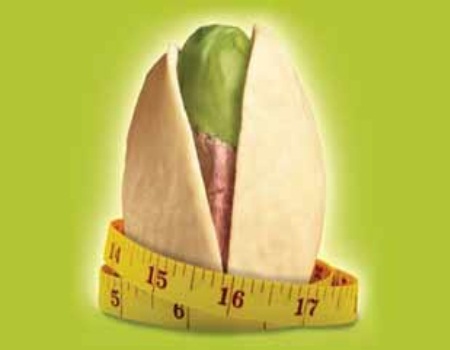 Pistachios are also known to be the "Skinny Nut"! As they being one of the low calorie, low fat and one among the high fiber nuts. An average 30 gm servings of pistachios contains about a three gram of fiber, which is probably more than most other nuts and even more than what a whole fruit contains. 30 pistachios can make a satisfying, tasty, healthy snack for about a 100 calories. With the Wonderful Pistachios, you get a good health in addition with your favorite taste right at your nearest super mart.
The Pistachio Principle: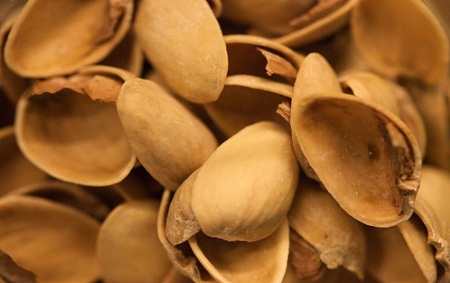 Pistachios are also termed as a "mindful" snack! It takes a longer time to consume the In Shell pistachios and many researches concluded that the shelled snackers consume more calories than those who gorge on In Shell pistachios. As the empty shells reduce the amount of calorie you intake, this effect is called as "The Pistachio Principle." For those customers who would like to have a variety of flavors floating in their appetizer, Wonderful Pistachios is offering the tasty pistachios in four different varieties such as Roasted Salted, Roasted No Salt, Salt & Pepper. And now the newly launched Sweet Chilli flavor will add up to that perfect yummies you want while you are watching your favourite movie.