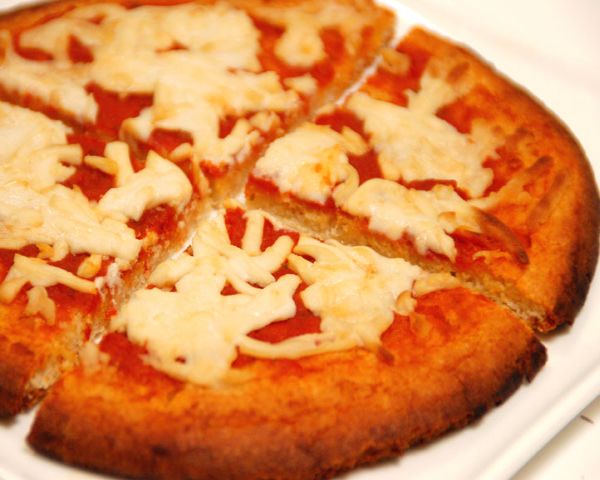 Off late if you have been searching for the best of frozen pizzas in the market, than the chances are that you have come across a whole range of new pizzas in the shelves. It must have been difficult for you to make up your mind on any one specific pizza and bring it home for dinner. In such a scenario, one way is to either buy each and every pizza available in the market and keep tasting them till you find the best one for yourself or simply read our article where we have compiled 4 best frozen pizzas available in the market for you.
Although we understand that each person has his or her own preference for the pizza as some like it gooey with cheese and others like it fine thin and crisp crust. There are yet others who don't like too much of sauce while few others like it with lots of sauce. Despite so many variations in the taste preferences, any foodie will certainly nod his or head about a few pizza basics like the pizza pie should have some form and resilience, the tomato sauce must be delicately flavored with sugar and salt and the cheese must not be rubbery in taste. Considering these and other such basics, we have compiled a list of four best frozen pizzas available in the market. You can check on them and we are sure that this downsizing of choices will help you save money and get best pizzas quickly.
1. Amy's cheese pizza
Amy's cheese pizza wins all our votes and applauds for its perfect balance of flavors and taste. The pizza is too good to eat as its crust is quite flavorful and remains so till you chew it fully. The crust does not get soggy in the middle, as generally happens with the frozen pizza and the sauce applied on the crust is just wonderful. It has a very fine balance between salt and sugar and maintains the delicate aroma of the sauce well. The cheese used on the crust is probably one of the finest mozzarella cheeses which melts into your mouth effortlessly and gives you the heavenly feeling the moment you out it on your tongue. Besides, the tomatoes and flour used in the pizza are organic and hence a healthy option too. The pizza comes at around $6.99 per 13 oz. pie, which is fine considering the great taste it produces instantly.
2. California pizza kitchen five cheese and tomato
Our second highest vote goes to California Pizza Kitchen Five Cheese and Tomato. The best thing about this pizza is that it has two kinds of mozzarella cheese and Romano added on to it along with very refreshing chopped tomatoes and subtle herb flavors. All the cheese types are used in right proportions with a nice smoky taste. The crust of the pizza is also easily chewable where your mouth does not need to overwork. It feels like a warm dinner roll. Although it is not the right choice for tomato sauce lovers as it has no sauce in it at all.
3. Digiorno rising four cheese pizza
Out of a whole range of frozen pizzas available in the market, we found this one the third best among all. This pizza will be specially appreciated by the kids as it has a thick and very fluffy crust with sweeter sauce and intense red garlic sauce. The pizza melts in mouth instantly and gives a nice taste. If you have kids at home, you can definitely take this pizza home for them. Although all parents may not appreciate it that much as the crust of the pie is doughy and the sauce is far too much as compared to the cheese used.
4. Stone – Fired Frontera four cheese pizza
This pizza is a wee bit different from others. It is high on spices and low on authentic Italian flavor. If you like more of spices in your pizza pie than it is the right choice for you but otherwise it may not be that appealing for you. Otherwise, prize wise the pizza can appeal the budget conscious people to a great extent as at 16.10 ounces, this is the largest pizza which costs you mere $6.99 per 16.10 oz. pie. The pizza is high on cilantro and chili powder.