After Halloween, it's time for a Happy Thanksgiving folks! And trust me, after reading this you will surely remember me during your prayers! Okay that bit went too far! Kidding folks!
So anyway, when it comes to Thanksgiving, what is it that comes to your mind? The big bird, the dessert, the big bird leftover sandwich and the pies and wine, correct? Add on the list if you would be so kind!
Oh right! I forgot cranberry sauce, duh! The tartness of which can make you taste buds do the dance, the addition of which is so wow and somehow without which it's not Thanksgiving, right?
However, it has been sometime since a strange trend has come to my notice. Okay, so everybody is busy like and nobody loves to slog it away in the kitchen on a holiday. However, most of this has been successfully taken out on the cranberry sauce, how horrifying! Folks, that sauce in 'spray' cans is a disgrace, just follow my tip instead!
The Easiest Sauce to Make
Here is a recipe which will put such cans of cranberry to contempt for the eternity. Simply add 4 cups of firm cranberries, cleaned well. Mix that to a cup of sugar and 2 oranges, preferably Clementine. And now the secret ingredient; a cup of, of this is exciting, a cup of well, champagne! Let the party of thanking begin!
Anyhow, mix these ingredients well, with the Clementine organs sliced well of course and place it upon a sauce pot. Choose the heavy one, just in case. Place the pot on the flame and turn it to a medium high. Stir continuously to that it does not stick.
Do not leave the mixture alone till it is thick. Keep stirring thinking of the proverbial England, if you will. Thicken or reduce it to perfection, accordingly and voila, your sauce is good to go.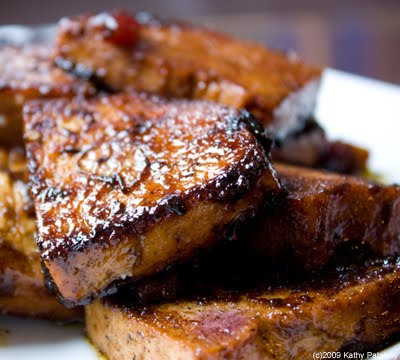 What Cranberry Sauce can Do
This one should be easy for all cooks over the world who is trying to cook a Thanksgiving meal. Chutney it or make some tarts. Apple pie it or give it to the bird. Use it for a pear crisp or make a cranberry cheesecake shake; the options are limitless.
Just make sure never to use the crap in cans again. Respect the fresh and watch how you are appreciated for it. After all, it is the Fall and Thanksgiving at that. Cheer up and Sauce down to the ease!