Chicken wings are always a staple appetizer and a popular choice for dinner, whether during the week or the weekend. Here is a perfect low calorie healthy chicken wing recipe to enliven you palates. Barbecue them outdoor or cook them in your oven, either way this dish turns out to be fabulous. Try it and hear everyone rave about you being the best cook in the world.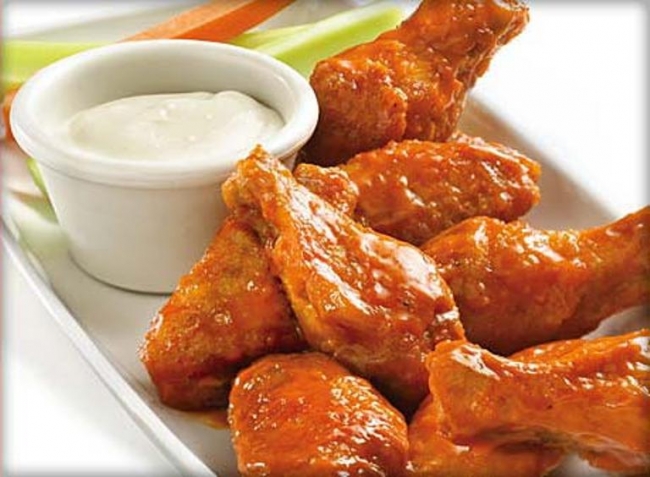 Complexity: Easy
Time Required: 1-2hrs
Ingredients:
16 chicken wings (makes 30)
1 1/2 cups of any variety barbecue sauce
1/4 cup honey
2 tablespoons Worcestershire sauce
2 tablespoons prepared mustard or spicy mustard
Salt & freshly grounded pepper to taste
Tabasco to taste (optional)
Preparation:
Rinse the skinned chicken wings & pat dry. Cut off the wing tips & then cut each wings at the joints to make two portions from each chicken wings.
Sprinkle salt & pepper on the wings, then place them on a broiler pan.
Add some oil & toss the chicken wings in the pan.
Now place the pan 4 inches above the heat & broil the wings for about 10 minutes. When the wings turn brown, transfer it to a crockpot.
Combine barbecue sauce, Worcestershire sauce, honey, spicy mustard & Tabasco in a bowl & mix it well. Pour it over the chicken wings.
Cover the crockpot & cook on high heat for about 2 to 2 1/2 hours.
Serve the delectable chicken wings hot, with green salad.
Tips:
Instead of Tabasco, you can use a few drops of Dave's Insanity Sauce or The source.
With time the wings become tenderer & the sauce thickens to give way for a better taste.
You can use this as an appetizer or serve with rice.