A dumpling is a cooked ball made of dough. Dumplings were created based on the idea of wontons. Dumplings consist of various fillings like meat, vegetables, fruits, alcohol etc. It is an eastern delicacy, which tastes best when devoured with soup. Dumpling is the classic dish for The Chinese New year, though its several forms have penetrated into international cuisine. The Russian meat dumpling is known as pelmeni.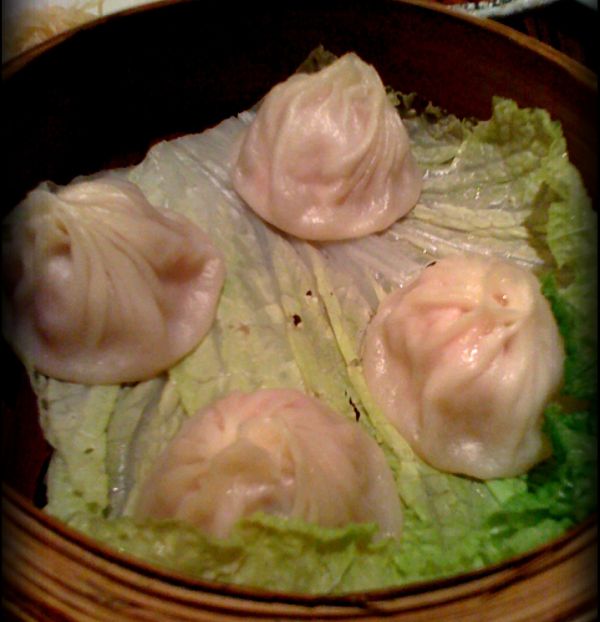 Complexity level: Moderate
Time taken: 1-hour cooking time + half hour for preparation
Ingredients:
For the dough:
2 eggs (large in size)
Two thirds of water
1 tbsp of vegetable oil
1 tsp of salt
3 and a quarter cups of flour (keep a few extra cups of flour for dusting)
For the filling:
227 grams of ground pork
227 grams of ground beef chuck (sub primal cut of beef)
One finely scraped onion
One and half tsp of salt
One tsp of pepper
Process:
For making the dough:
Add eggs, water, vegetable oil, salt and half the amount of flour in a large mixing bowl. Then put the mixture into a food processor and add the remaining amount of flour and process until it forms smooth dough. Sprinkle some flour over a solid surface to knead the dough. The dough must be kneaded until it becomes non-sticky (about five to six minutes). Wrap the dough in plastic and keep it refrigerated in the meantime.
For the filling:
Combine the meat, onion scrapings, salt, and pepper in a mixing bowl. Get the dough from the refrigerator and cut it into eight equal parts. Take one piece and cover rest of the dough. Squeeze one piece of dough into a small cylinder (about 2 cm width). Then cut it again into ten pieces. Create 2-inch circles from each piece of dough. Put the filling of meat and onion on the circle, fold it in half, and pinch it along the open end to seal the edges. Make sure it is sealed properly lest it opens up while cooking. Repeat the same process with all the pieces of dough and place them in a buttered baking tray.
Take a cooking pan and pour some salted water into it. Once it starts to boil, try a test batch of a few dumplings, and cook them for two minutes after they rise to the water surface and check if it is cooked properly. Remove them from the pan, and while doing so make sure you drain out the water from the dumpling. Plate it with butter, wine, spices or go with the classic clear soup.
Tips:
Instead of pork, lamb or beef can be used.
Pelmeni can be frozen and then used to make pierogi.
Alternative fillings such as mushrooms and potatoes can be used to give a savory twist.
Dumplings can be served with gravy dipping to add some spice to the overall dish.