Food, besides being one of the basic necessities has become an integral part of our lifestyle. Over the past few decades, the definition of food has undergone a drastic change from food being simple and sober affair to a more extravagant and expensive affair. With the ever growing disposable income, people are now opting for more complex and expensive food to satisfy their taste buds. We have compiled a list of the 10 most expensive foods in the world.
1. Italian white truffle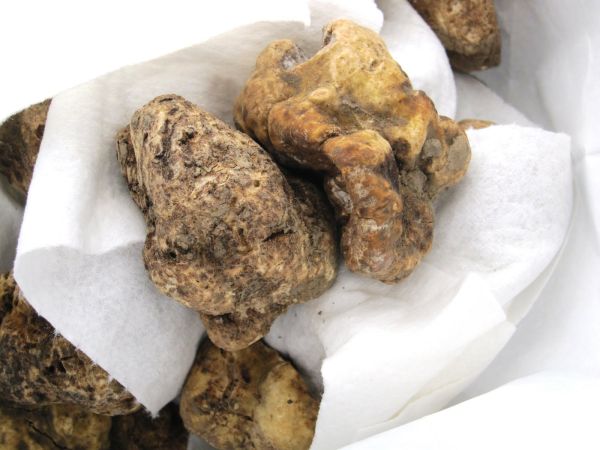 Italian white truffle is a very rare variety of truffle, found mostly in the northern and central parts of Italy. Traditionally, Italian white truffles are extracted from an open ground with the help of specially trained truffle hogs but lately specially trained dogs are replaced them. Generally, it is sold at around $1,350 to $2,700 per pound, however, the highest price paid for a single Italian white truffle was by Mr. Stanley Ho, a Macau casino owner, at an auction at Hong Kong in December, 2009. He had paid $330,000 for a white truffle weighing around 1.5 kilograms.
2. Almas Caviar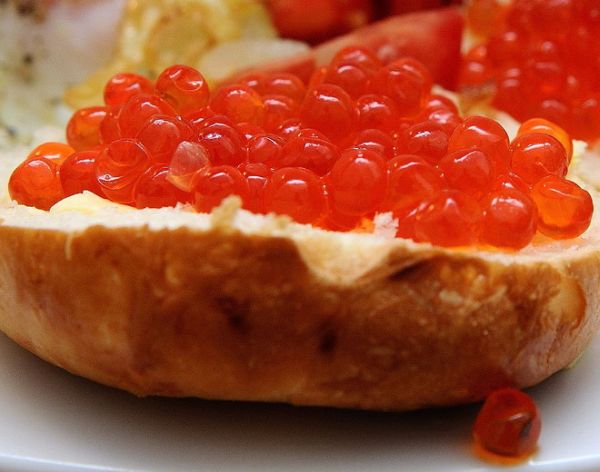 Almas Caviar is a type of Iranian Beluga. This white caviar, which is a very rare delicacy, is cut out from the belly of the older sturgeon fish. It is undoubtedly the most expensive caviar available anywhere in the world. Caviar House & Prunier in London sells a kilogram of this exceptionally rare and outlandishly expensive white caviar canned in a 24 carat tin for £16,000 (around $ 25,000).
3. Yubari melons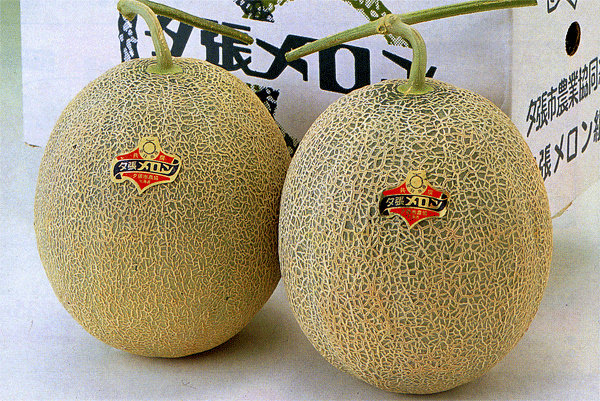 Yubari melon is very expensive and rare in nature that is why it is considered an ideal gift among elite society of Japan. These melons are very fragrant and deliciously sweet. A pair Yubari melons was bought by the owner of a seafood lunchbox and souvenir business near Yubari in Japan at an astonishing amount of $20,000 in an auction in 2008. Usually, any pair of good Yubari melons is within the price range of $20 to $150.
4. Dansuke watermelon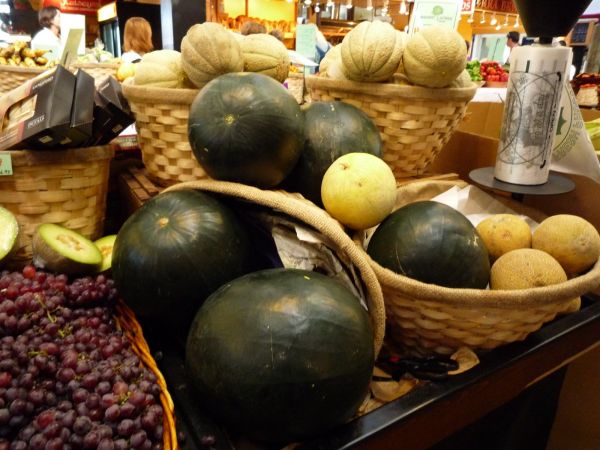 Dansuke watermelon is a very rare black watermelon grown only in the northern Japanese island of Hokkaido. The very fact that there were only sixty-five of Dansuke watermelon harvested in the first harvest this season, stands testimony to it being one of the rarest watermelons in the world. It is also of this trait of rarity, which makes Dansuke watermelon so exclusive and a perfect item to gift. This exotic black watermelon fetched a record amount of $6,100 at an auction in Japan, making it one of most expensive food ever.
5. Pizza Royale 007
Pizza Royale 007 is a thin crusted pizza with all the finest and the most exotic ingredients from all over the world. Caviar soaked in champagne, Lobster marinated in cognac, Scottish smoked salmon and vintage balsamic vinegar are some of the exotic ingredients that go in this pizza. This 12 inches pizza pie is topped with generous amount of edible 24 carat gold flakes. This exquisite pizza fetched a bid of $4,200 in an auction in November 19, 2006 by an Italian lawyer Maurizio Morelli.
6. Samundri Khazana

Samundri Khazana meaning "treasure from the seas" is as interesting as the name itself. Bombay Brassiere came up with this delightfully scrumptious dish to celebrate the DVD release of Slumdog Millionaire. This dish priced at £2,000 ($3,200) is an exciting yet flavorsome combination of many expensive and exotic ingredients, viz. caviar, Scottish lobster, white truffle and is topped with edible gold leaf.
7. Wagyu Steak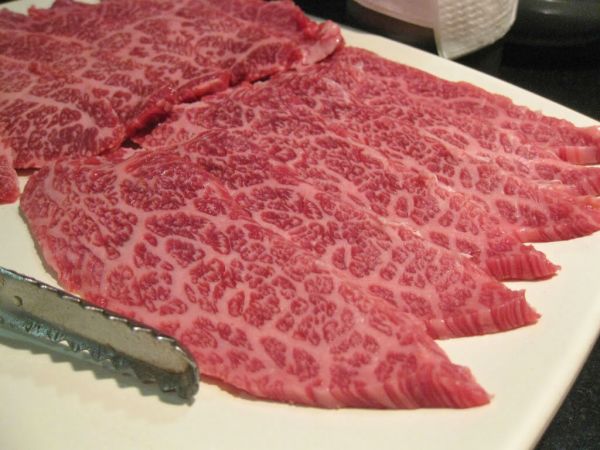 Craftsteak at New York city serves this delectable Wagyu steak at $2,800. Kobe beef is the most premium variety of Wagyu. Kobe beef usually comes from the cows which are specifically raised in Hyogo in Japan and are fed on only beer and are manually massaged to ensure that the beef is well tendered.
8. The Zillion Dollar Frittata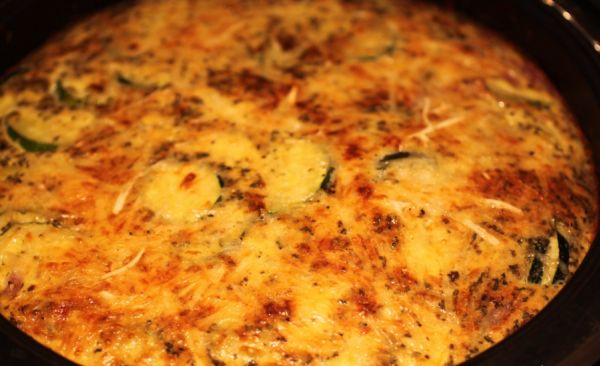 Any day would a be great day, if one begins the day with this delicious breakfast dish at Le Parker Meridien Hotel in New York. The Zillion Dollar Frittata is an omelet priced at $1000 and it is worth every cent of it. This omelet is nothing like any regular omelet for it is prepared precisely with 10 ounces of sevruga caviar and lobster.
9. The World's Most Expensive Bagel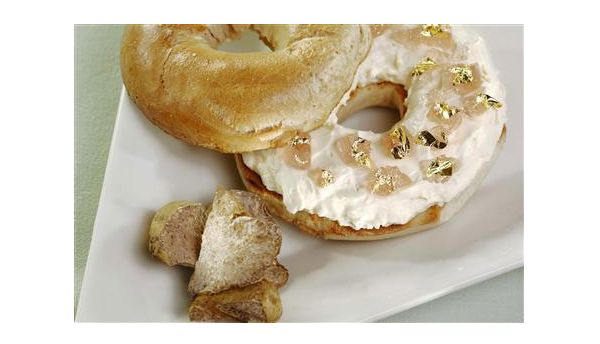 No one would ever imagined that a bagel could be so complex and sophisticated until Frank Tujaque, Executive Chef of Westin Hotel, New York, came up with this bagel, which is topped up with the rarest white truffle and Riesling jelly infused with goji berry. The bagel's price tag of $1000 is quite justified as the ingredients used, especially white truffle, which is among the most expensive food.
10. Matsutake Mushrooms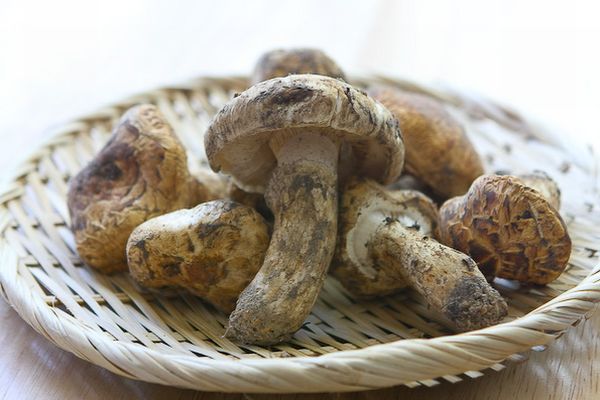 Matsutake mushroom is a highly rare variety of mushroom which is grown in Asia, Europe and North America. It is also called Mattake mushroom or Mycorrhizal mushroom. It is very hard to cultivate and harvest this rare variety of mushroom and as a result, the price is very high. Matsutake mushroom is generally priced at $1000 per pound and the higher quality of can even go up to around $2000 per kilogram.