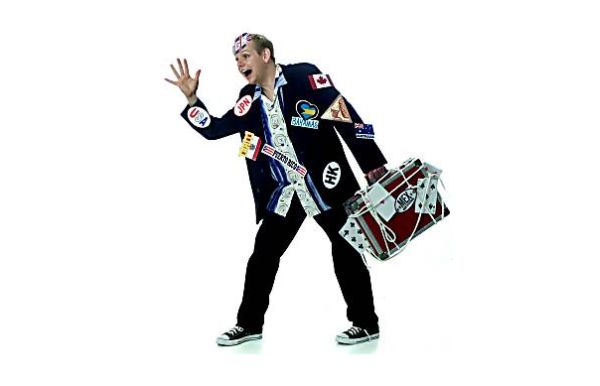 Today, man is conscious of his body and takes effort to stay in shape and maintain a healthy food habit. Nevertheless, at times to choose a low calorie and hygienic platter seems tough, especially when you are traveling. Visit to a foreign land might end up to be a pain for your health. A few things to remember and you can be a winner in these situations.
1. Research and planning saves your day
Before you make a trip, it is extremely important to know about the place you are visiting. You can research about the place on the virtual medium and gather all information about their culture and cuisine. You can check out the various restaurants, hotels and their services especially the kind of menu offered and if there are kitchen facilities to cook your own food. A little research will give you confidence and familiarize you with the choices and the gamut of food available to you.
2. Healthy preferences
If you are traveling by airplane, one of the suitable options is to order a vegetarian meal or go for a low calorie meal, if available. The next best thing is to carry with you healthy snacks such as fruits, nuts, and protein bars in the flight to munch on. It is best to avoid alcohol and soda; instead, you can go for plain water, fruit juices, and nutritional shakes, to keep yourself hydrated.
3. Grocery shopping
Once you reach your hotel, check out the nearest grocery shop and buy some healthy foodstuffs to satiate your hunger pangs. If you have planned to cook your food, which is a good option, you could buy fresh veggies, brown rice, eggs, fruits, soymilk and olive oil from the grocery shop to prepare a decent meal.
4. Act smart
It is true that if you want to explore a new place you need to taste the local cuisine without which it is incomplete. However, you need to use your discretion in choosing the food and the right eatery as well. If you have already done a research before arrival then it would be easier for you to know the local delicacies and their ingredients, and decide on a healthy dish. You can take help from the local people and find out food joints, which maintain quality food.
Nevertheless, try to avoid beverages, as you never know if the water used in it is purified. Always ensure that you have purified water and try to carry water with you while you go for sightseeing. Make sure you start the day in your hotel room on a healthy note with a light exercise and a breakfast comprising of unprocessed cereal with low fat milk. This will help to boost up your energy for the whole day and help you restrain cravings for all the junk food. You can opt for a light dinner, in case you have tasted all the oily and high calorie street food throughout the day.
Eating healthy while traveling is not impossible. All you need to do is to make the right choice, stick to a proper diet and just relax. After all, you deserve to set yourself free for a while.