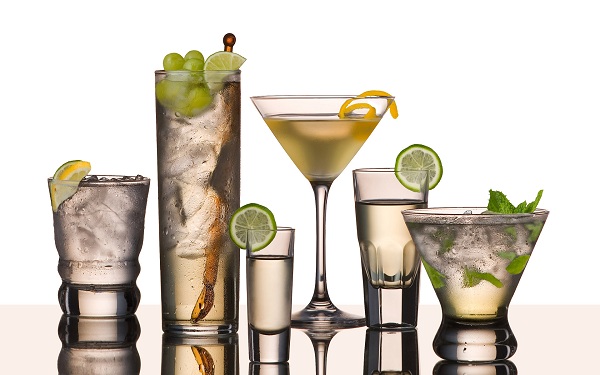 Cocktail parties are an urban style statement. Sophistication and style are blend together at these cocktail parties. A great event, these cocktail parties are the perfect way to flaunt your charisma and elegance. A cocktail party is not just about food and drinks, it is about making merry with your friends. They do not run for long, and not a lot of effort is required to organize these parties. Besides, it is the best way to celebrate any occasion. These parties provide a wide scope of experimentation with food and drinks. So, follow these easy tips of throwing a great cocktail party and have a blast ahead:
1. Things to keep in mind
a. Occasion
Cocktail parties are a perfect way to indulge in any special occasion. Be it housewarming ceremony or stag's party, cocktail parties are a hit. It all depends upon you as to which occasion you select to host cocktail party. Usually birthdays and engagements are given a miss on the thought of hosting a cocktail party. Usually, get together, graduation night, friends' night out is incomplete without cocktails, and that's what calls for a cocktail party.
b. Date and time of party
Make sure you set the date of the cocktail party way in advance and send out invitations accordingly. If you are planning to throw a grand cocktail party, then send out formal invitations, but in case it's a short and sweet affair, you can either call your guests or mail them. Don't forget to mention the time of the party, as the time of the party has to be around 6 p.m., a standard time for cocktail party, but ensure it doesn't get too late and wind up by 9 p.m.
c. Venue
Mostly cocktail parties are celebrated at home, with the venue being the living room or the hall of your house. There's nothing much to do to decorate your venue, just remove large pieces of furniture from your venue to give way to chairs and tables. Decorate the tables with neat table cloths and plant aromatic candles around the room. This provides a feeling of freshness to your room.
d. Guest List
Keep a tab on who are invited and who all are paying a visit. Maintain a guest list which contains the names of all your guests. Take note of striking the names of guests who have already arrived. In this way, you will get to know who has arrived and who hasn't.
2. Food and drinks to serve
The most important ingredient of cocktail parties is food and drinks. There will be enough on the rocks request, and to meet them, keep adequate store of ice.
a. Drinks
Usually guests are on the lookout of the same old cocktail as Cosmopolitan, Martini, Mojito, Bourbon along with good quality beer and wine as red wine, white wine, sparkling champagne. In case you have arranged for a makeshift bar and bartender, then be prepared to stock a number of cocktails. The best way to please your guests is to take care of them and ensure they are never empty-handed.
b. Food
Arrange for some great appetizers as pizza, salad, vinaigrette. Serve your guests, caramelized onion pizza, onion-ginger snaps, shrimp salad along with savoury dips and sauces as Tabasco sauce, Worcestershire sauce, onion-garlic dip, hummus. Follow your food sense of pairing up food along with cocktail and try balancing. If you have served sizzlers on your guest's palate, then serve Cool Mint Mojito to give a soothing element to tastebuds.
3. Budget
Take a sneak peek at your pocket, before you start planning for your cocktail party. It will help you to deal with the situation in a planned way. In case, you are planning to throw a cocktail party within limited means, then follow these few quick shot tips.
a. If your cocktail party has a theme, then include all the decoratives in your budget and don't forget to count those paper plates, napkins. Include every pie and penny in your budget.
b. Cocktail parties are different from dinner parties, so make sure there is no main course meal on platter, just a few snacks along with sauces and dips.
c. Buying in bulk is another good option. Buying food items and decorative in bulk from retail stores saves you that extra penny.