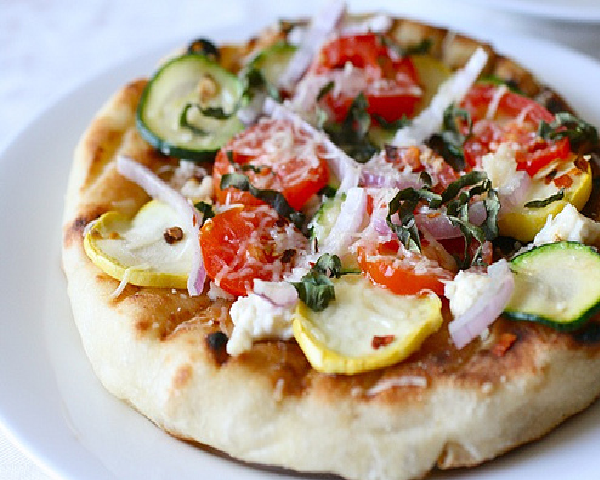 Originating from Italy, pizza has gained its popularity across the world. Pizza is arguably the most popular dish in the world. It's easy to prepare, cooks quickly and its taste can be compared to no other. Pizza has taken the kitchens of United States by storm. Going out for a pizza is no more a big deal! Pizza has become as common as bacon and eggs in the morning. People are making it at home. Here are some useful tips to give your homemade pizza that significant taste.
1. Dough
The first thing you need is the dough or the bread. Make sure you buy absolutely fresh bread and if you have the time to make your own pizza dough take extra care to work the dough vigorously into a smooth mass. But many grocery stores and supermarkets offer a myriad of alternatives to homemade dough nowadays. Readymade pizza dough that only needs some kneading can usually be found in the refrigerators. If you don't have time to bake your own crust, a readymade Boboli crust or a French baguette or whole-wheat pita can be considered as good substitutes.
2. Choose the right utensil
If you're making deep-dish pizza, get a deep-dish pizza pan. A deep-dish pizza turns out quite heavy so be sure to have a pizza pan gripper! Pizza stones are good for Neapolitan thin pizzas. A pizza pan will make a crisp bottom for the dough, whereas a pizza stone will absorb more moisture from the dough and make a crisp crust. Pan dough has a relatively softer crust. For Sicilian pizza, a baking pan is good for a more doughy crust.
3. Ingredients
Get fresh vegetables and/or meat. Pizza cooks up pretty fast, so when it comes to ingredients, do the hard work while collecting the ingredients, get the freshest possible. Frozen vegetables retain a lot of moisture and can make your pizza soggy or damp. Thoroughly drain and dry canned and/or packed vegetables, especially the tomatoes, have to be perfect for your pizza to taste right. Do not precook cured meat like sausage, prosciutto etc. Place them directly on the dough after marination or dipping in your pizza spice mixture.
Sliced and shredded cheese packs are certainly very convenient, but sometimes the quality can be unsatisfactory. Not to mention that they are generally more expensive than whole blocks. Mozzarella and Parmesan are standards, but consider experimenting with varieties that can offer a stronger taste such as gorgonzola and feta, a more peppery one like Monterey Jack, or softer and mild ones like Gouda and Ricotta.
4. Secret Tips
Here are some secrets that they don't teach you in cook books and cookery shows:
A. For the crust
1. Use artisan flour for the crust.
2. Gold Medal harvest King is pretty good. Use a dough sponge to proof yeast.
3. Moist dough makes a tender crust.
B. For the sauce
1. San Marzano crushed tomatoes have the most authentic taste.
2. Add garlic, oregano and crushed peppercorn for extra flavor.
3. If you want to increase the intensity of the tomato sauce add more garlic and crushed peppercorn.
4. Add more Balsamic vinegar to increase the spicy flavor.
5. Make your own oil sauces using extra virgin olive oil, herbs/spices, and fresh garlic.
C. The topping
1. Experiment with different herbs.
2. Thoroughly drain the herbs to prevent sogginess.
3. Use freshly picked or dried basil and oregano.
4. Rub dried herbs between fingers to release flavor oils. Use extra virgin olive oil.
D. Before serving tips
Cool down baked pizza on a wire rack for a few minutes before slicing. This allows the cooked and melted cheese to set giving a crispier crust.
Bon Appétit!