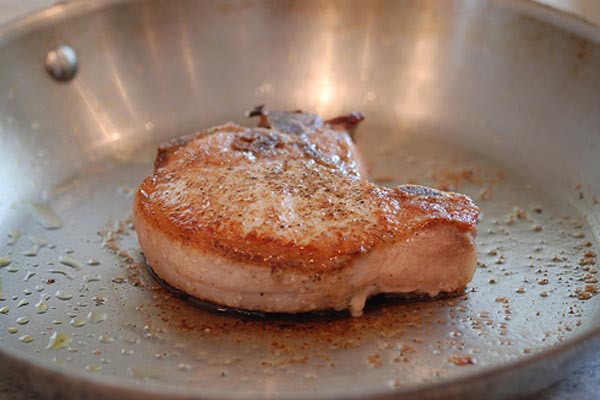 Pork is a delicious indulgence into a relishing savory, once you leave all your concepts of diet and exercise. It is a culinary name for the meat of a pig. Pork isn't all about bacon and ham, it's about the traditional secret recipes of Grandma's kitchen that are intended supremely to make your mouth lick in greed. The common myth that pork cannot be healthy is falsified on the basis of three nutritious and delicious recipes.
Though pork is a bit offence to a dietitian's dinner, but once in a while escape into this delicious, mouth watering offering will make your taste bud happy. A look at three delightful dishes of pork that await you at kitchen-
1. Pork Piccata
This dish is sure to tickle your taste buds and will make you travel to the land of fresh cuisine and seafood. From the land of cheese and wine specialists, here comes an amazing recipe:
Ingredients
1 lb pork thinly sliced into 4-6 chops
Flour for brushing
Salt and pepper as per your taste
2 tsp olive oil
1/4 cup dry white wine
1/4 cup lemon juice
4 to 6 slices lemon wedges
4 tbsp capers, drained
Method
1. Pound pork chops with the help of a meat mallet between plastic wrap sheets.
2. Mix well flour and add seasonings according to your taste
3. Lightly dust the pork chops with the flour mixture.
4. Heat olive oil in a pan. Add the pork chops and fry till golden brown.
5. Add wine and lemon juice once the pork chops are cooked.
6. Cook for another 2 minutes or until sauce thickens.
7. Garnish hot with lemon wedges and capers.
2. Pork Tenderloin Mango Pitas
A recipe that is wholesome and is a simple brunch and has every flavor present in it from pork to mango to pitas. Nutrition oozes out of this recipe as whole-wheat pitas are a diet favorite and mangoes add taste to any food. This recipe is again a traditional Tuscan recipe. Served with a salsa, they are great when accompanied with soups.
Ingredients
2 Pork tenderloins
Salt and Pepper accordingly
1/4 cup chopped fresh cilantro
2 cups shredded cabbage
1/2 cup shredded carrots
1 mango, peeled, sliced
6 (4-inch) whole-wheat pita pockets, warmed
6 tbsp salsa
Method
1. Preheat oven to 400° F.
2. Make deep incisions all over the tenderloin with a sharp knife.
2. Heat oil in an ovenproof skillet and add the pork in the skillet.
3. Sear the pork until the color changes to light brown.
4. Transfer the skillet into the oven and lightly roast for 10-15 minutes.
5. Remove from oven and wrap it in aluminium foil and let it rest for a few minutes.
6. Transfer into the cutting board and cut into pieces.
7. In a dish serve the tenderloins with vegetables, fruits and pita-pockets. Serve hot with salsa.
3. Pork Tenderloin with a Spicy Rub
A tasty dish that is prepared with a healthy mix of spices. It is perfect as a starter and is a delight to the guests.
Ingredients
1 lb whole pork tenderloin trimmed,
1 tbsp smoked paprika
Salt and sugar according to taste
A pinch of brown sugar
1 1/2 tsp chili powder
1 1/2 tsp ground cumin
1 1/2 tsp black pepper
2 tbsp. olive oil
Lemon wedges for garnishing
Method
1. Preheat oven to 425°.F.
2. In small bowl, mix well paprika, seasonings, brown sugar, chili powder, ground cumin, and black pepper and prepare the spice rub.
3. Coat the mixture on the tenderloin and make sure it covers the whole pork.
4. Heat oil in a pan.
4. Place tenderloin in shallow pan and roast 30 to 35 minutes or until a thermometer records 155 degrees.
5. Remove pork from pan and let it rest in an aluminum foil for about 5 minutes. Slice tenderloin and serve hot garnished with lemon wedges.
These three pork recipes are just a sneak peak of how healthily pork can be cooked. So what are you waiting for? Hurry and rustle up these dishes and surprise your family.