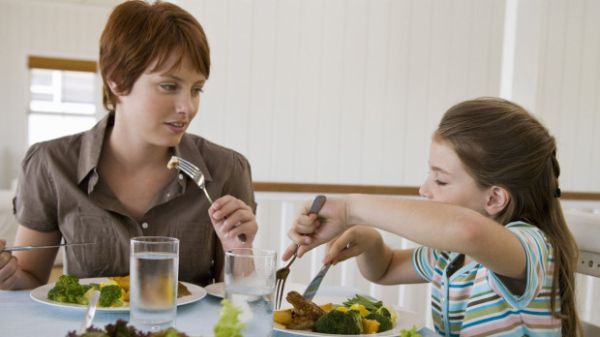 Kids are very choosy in eating healthy food. They always demand for yummy recipes which can keep them satisfied throughout the day. Tuna melts, chicken fingers, cheese burgers are some of the dishes popular among kids. To teach them to have healthy food is difficult. You must make sure that your kids eat healthy food to stay fit and develop the health eating pattern. Prepare a kid friendly dinner menu which kids can enjoy at the same time you will be relived with the thought that they are taking healthy food.
1. Taqitos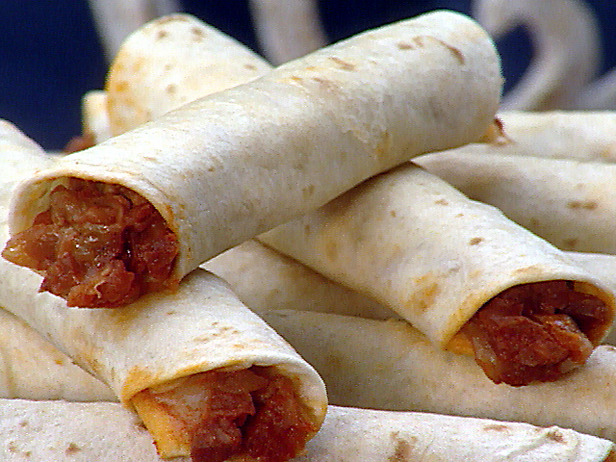 Made from tortilla shells, and combination of meat and great leafy vegetables recipe called taqitos is great dish which kids enjoy the most. This dish is wrapped tightly which makes it less messy while eating compared to regular tacos. This dish is healthy only if you add lean meats and some green vegetables. You have to also bake it as it becomes crispy after frying. You can make it in any size. The dish takes 22 minutes to get cooked. You can serve it during lunch as light meal or give your kids as snacks.
2. Almond crusted chicken finger
Almond crusted chicken finger is another great food to offer your child. You can coat the tenders of chicken in a seasoned almond and crust of wheat flour instead of deep fried nuggets. You have to fry these fingers in over to give a perfect look. With some fat of standard breaded chicken tenders, you can enjoy this healthy food.
3. Fish strips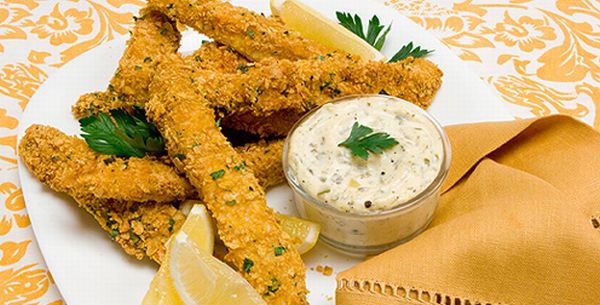 You can also give your child fish strips as an alternative for chicken nuggets in dinner. These strips are breaded finger food which looks similar to chicken tender. They are easy to cook and hardly take two minutes if you cook t in olive oil. You can also bake it which will keep it more fresh and healthy. You can serve it with tartar sauce and also give it with vegetable or potatoes.
4. Grilled chicken and tomato pesto baguettes
This healthy dinner add flavor to grilled chicken sandwich. It comes with grilled red bell peppers and dried tomato pesto. To make it more attractive, you can add some Swiss cheese and serve it with wheat baguette.
5. Homemade pizza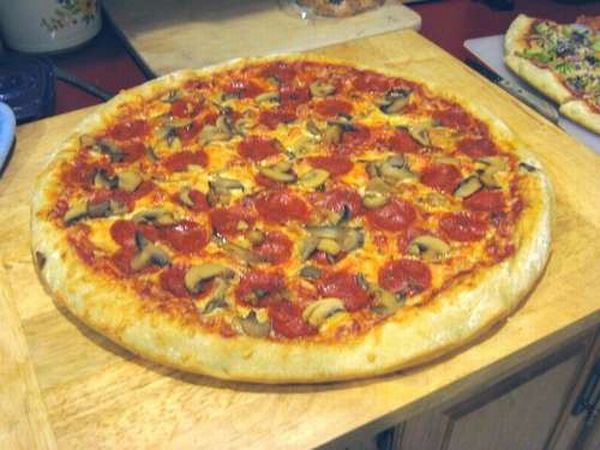 Pizza is all time children's favorite menu. You can give this dish with all healthy nutrients by making it at home. It also offers a tasty meal if served with chicken. Instead of white dough use whole-wheat dough and then add chunks of mushrooms, chunks of mushrooms with turkey pepperoni This pizza takes nearly 40 minutes to get cooked . You can also serve garlic bread and green salad with marinara sauce.
6. Whole Grain

All you need to do to give your kid a healthy diet is by giving him balanced nutrients. When it comes to whole grain which is a source of vitamins, fiber and minerals you must give this diet to your kid. According to the studies, at least 3 to 7 ounces of grain food must be served to your child every day. Whole grain is tasty for kids when toping of chicken and vegetables is added.
7. Calzones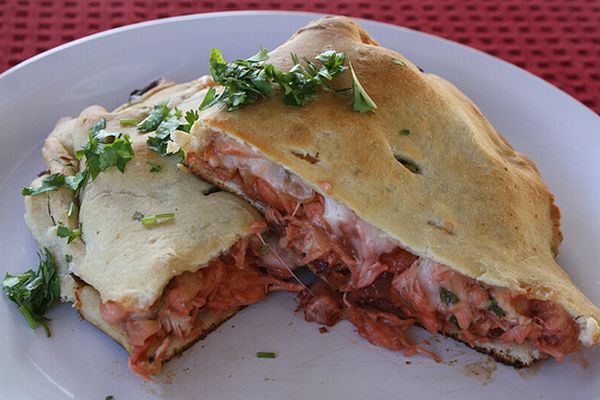 This food is dough which is stuffed with pizza toppings. It is easy to prepare and adds taste to the meal. It takes 12 to 15 minutes to get cooked. It offers good tastes and all nutrients that your child needs. You should also try out to pair up cottage cheese with calzones and serve it with marina sauce for dipping. This amazing dish will surely become your child's favorite.