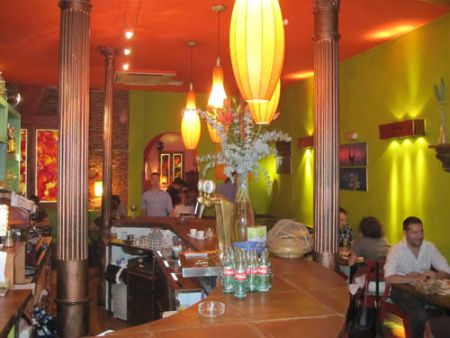 Madrid is a place where food and dining is much appreciated and artistically seen. Generally, Madridistas dine later than other Europeans. Their common lunch time is between 2-4 pm and they dine between 9-11 pm. So, do not be shocked, if you go early and find a restaurant closed. If you are in Madrid, make sure you go to a Spanish restaurant because the food there is just delightful and even if you have never tasted it before, you will still fall in love with it.
There are loads of restaurants to choose in Madrid. Right from five-star hotels to family hangout cafeterias, the city is the host for elegant and delicious foods. Let us take a look at the top 10 restaurants in Madrid.
1. El fogón de Trifón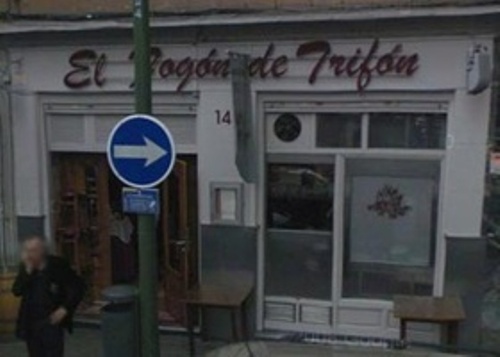 Located in Ayala, the restaurant opens between lunch hours 1.30 to 4.00 pm and dinner hours 9.00 to 11.30 pm. The bar in the restaurant is open from 10 am to 2 am.
Rated as the best restaurant in Madrid by many critics, the El fogón de Trifón has quality food which is affordable. If you ever go there, you should try the specials like el rabo estofado and jamon iberico.
Since it is not a very big restaurant, you might have to wait at the bar for some time to get a seat.
2. La Trainera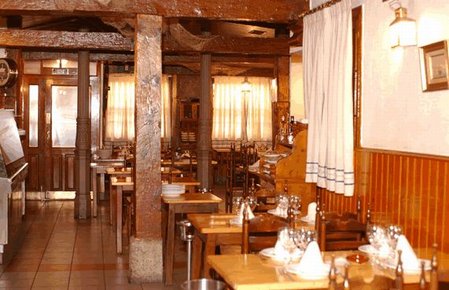 The La Trainera is a seafood restaurant which opens between 1.30-4.00 pm and 8.00-11.00 pm.
If you want to get quality seafood in the city of Madrid, then this is the place. Some might not like the look of this place but the food it serves is of high quality. Its fish is fresh right off the ocean and its recipes are unmatched by anyone else.
With dozens of seafood and hundreds of items to eat, this place is for everyone.
3. La Terraza del Casino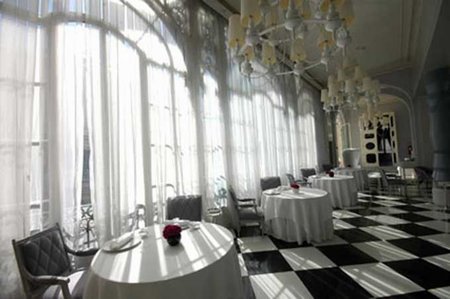 It is not a casino as the name suggests, but a club with an open restaurant. The restaurant opens between normal Madrid hours and it remains closed on Sundays.
The chef of the restaurant is Paco Rancero, the two Michelin star chef. The interiors are designed by world renowned designer Jamie Hayon and they look marvellous.
If you ever go there, do not forget to try the Caipirinha Nitro cocktail which is exotic and truly delicious.
4. Sergi Arola Gastro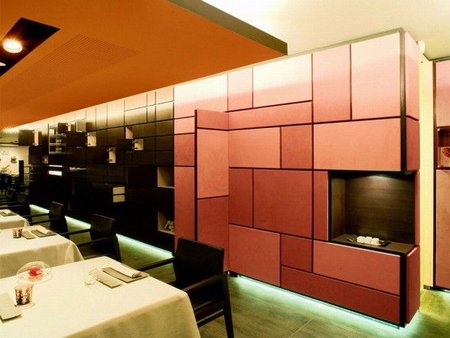 Working between 1.30-3.30 pm for lunch and 9.00-11.00 pm for dinner, this is a relatively new restaurant in Madrid by well-renowned chef Sergi Arola.
Arola is an ardent follower of Thermomix and changes his menu once every two months which makes his customers come back time and again. Choose a degustation menu with wine selection and you are in for a treat.
Dress code is strictly followed and men should wear jacket coats in here.
5. Casa Lucio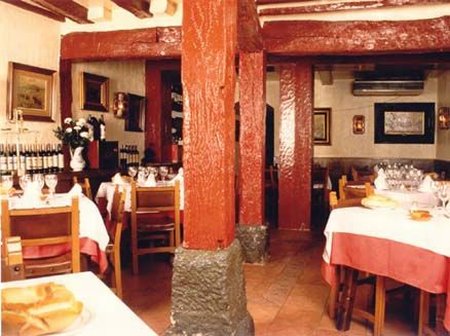 One of the oldest, most famous and well-renowned restaurant in Madrid is the Casa Lucio. This place is a common hangout for people like Kate Moss, Hillary Clinton and the Spanish King, Juan Carlos.
Opened in 1974 by Lucio, this restaurant is the benchmark by which all Castilian cuisines are measured. The can patatas and the Heuvos Rotos in this restaurant are just exquisite.
It is located in Cava Baja and you can reach this restaurant by boarding the La Latina metro bus.
6. Dassa Bassa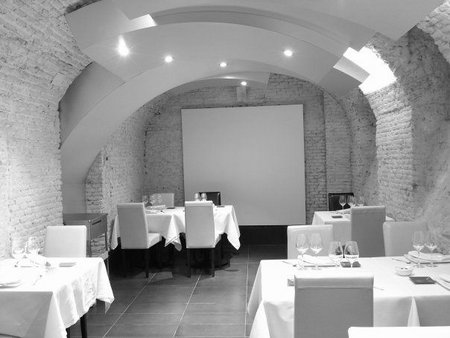 The Dassa Bassa, located in Villalar, has to be one of the most decorated restaurants in this world. With white key work, marble stones and pattern work, you should go into this restaurant just to see how it looks.
The food is as good as the look of this place. Started by young Dario Bassa, this restaurant has attracted many people in Madrid. Bassa is a disciple of Ferran Adria who is regarded as one of the greatest chefs in this world.
If you ever get into Dassa Bassa, make sure you try their red wine with a chocolate.
7. Taberna El Rincón de Goya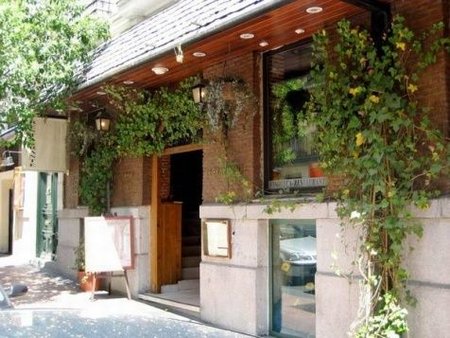 If you want to know how the Spanish tapas taste, then this is the place for you. Cheese of Burgos, egg of ruail and foie gras are some of the exquisite tapas available in Rincon de Goya.
Located in Lagasca, you can reach this place between 2.00-4.00 pm and 9.00 pm-1.00 am.
8. Cava Blanca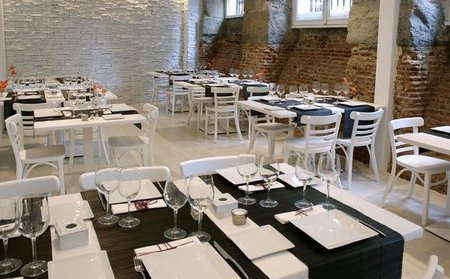 A creative, modern yet traditional restaurant located in the middle of Cava Alta. This restaurant was opened by young chef Alejandro Torre.
With some great risotto, crawfish and gaspacho, this place is surely something worth a try. The pricing is also very reasonable.
9. La Castela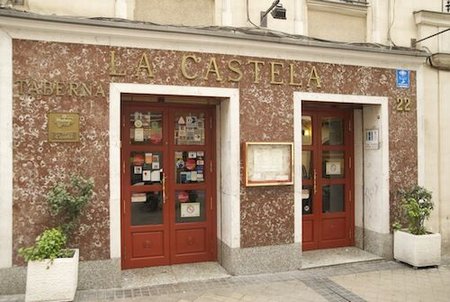 Located near the Retiro Park is this really good tapas bar named La Castela.
The menu at La Castela is really long. Right from seafood to chicken and scrambled eggs to bread, you can get anything that you might want at a local hangout center.
The gourmet and wine selection at La Castela is really superb. The place is opened during normal Madrid hours.
10. Cafe Tabares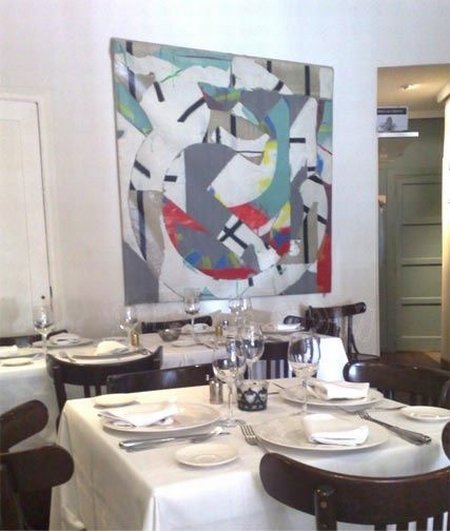 If you want simple yet tasty Spanish food, then this is the place for you. This restaurant can accommodate only 20 people at a time and hence reservation is necessary.
Al Ajillo, a dessert, and Puchero Canario are the famous dishes here. Getting into the restaurant might be difficult given its small size and great quality.