Foods from the restaurants are given preference because some people find it more delicious as compared to homemade foods. The use of sauces makes restaurant foods more appetizing. Here are few such sauce recipes
Harumi's barbecue sauce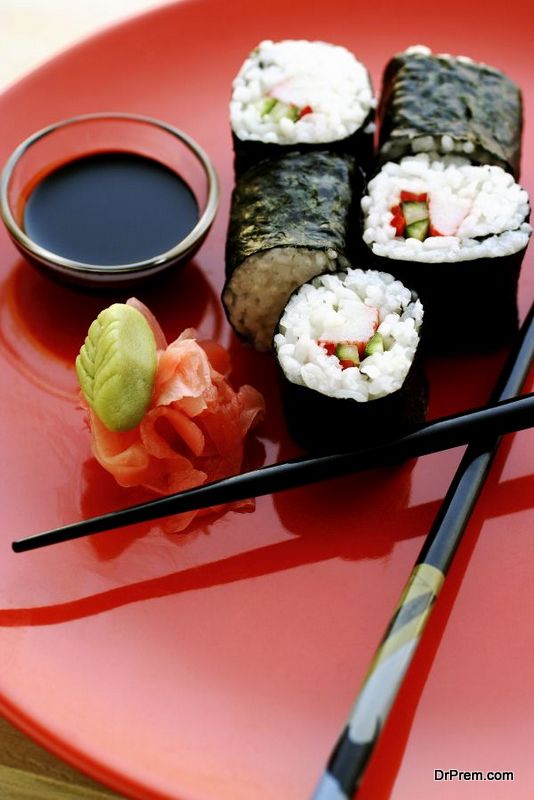 Boil ½ cup red wine and simmer to remove the alcohol content. Add honey, soy sauce and miso and boil. Remove from heat and cool. Add grated apple, onion, garlic, ginger, sesame oil and ground sesame seeds and leave overnight to get better flavour.
Taco Bell's fire sauce
Mix tomato sauce and water to form a smooth mixture. Add vinegar, minced canned jalapeno slices, chilli powder, dry minced onion, salt, cornstarch, cayenne pepper, sugar, onion powder and garlic powder. Mix all the ingredients and cook over medium flame until the mixture boils. Remove from heat and let it cool.
Sole with lemon cream sauce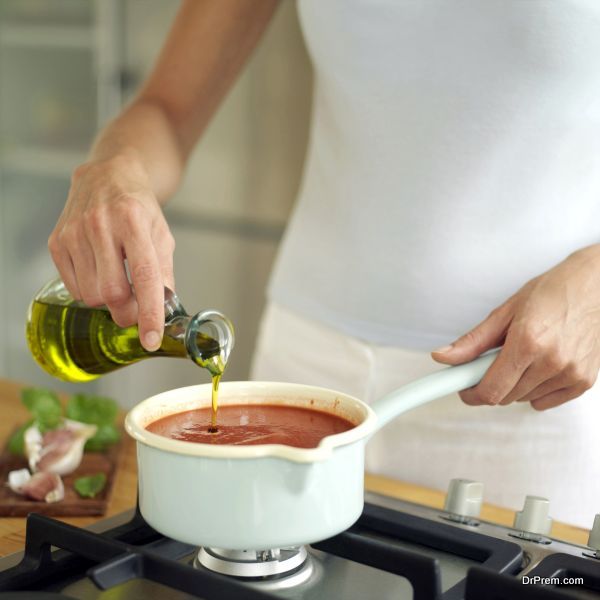 Sprinkle salt and pepper on the sole and dust it with flour. Cook the seasoned sole in butter in a pan. Cook the fish on both sides and remove from pan. In the same pan add cream and lemon zest. Cook till it forms a thick mixture. Add salt, lemon juice and parsley and serve the fish with this lemon cream sauce.
Red wine sauce
Season salmon with salt and pepper and cook in a hot pan with oil till it is done from both sides. Remove the fish and excess oil from the pan and add ½ cup red wine and cut scallion bulbs. Cook the mixture until the red wine is reduced to 3 tablespoons. Reduce the heat and add butter, salt and pepper and serve with salmon.
Mac Donald's sweet and sour sauce
Mix the peach preserves, apricot preserves, light corn syrup, cornstarch, vinegar, soy sauce, yellow mustard, salt and garlic powder. Blend this mixture to form a smooth puree. Cook this puree over medium heat. Stir water and let the mixture boil till you get a thick sauce.
Domino's pizza sweet icing dipping sauce
Mix powdered sugar,vanilla and milk to form a smooth mixture. To this add butter and mix well. You may need a little more milk to adjust the consistency.
Arby's sauce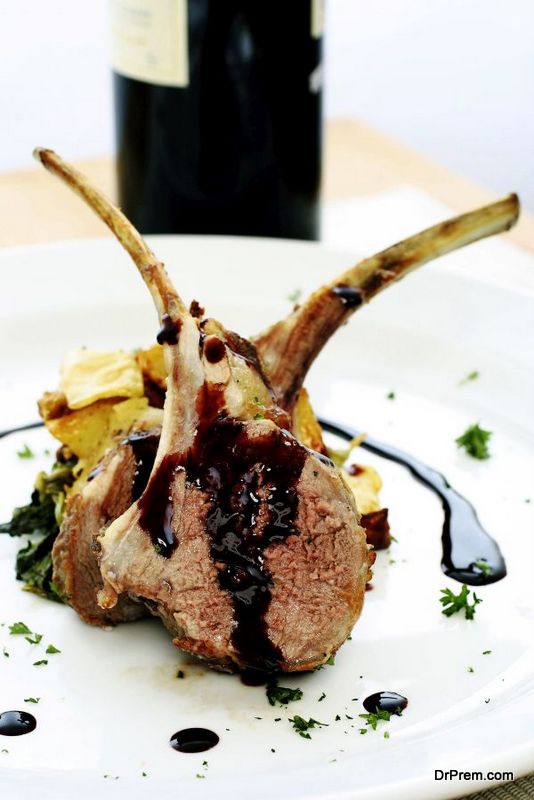 Mix katsup, brown sugar, vinegar, onion powder, garlic powder, paprika, Worcestershire sauce, cornstarch and water and blend in a blender. Simmer the mixture for 20 minutes on medium flame. Add cornstarch mixture. Simmer for 10 minutes on low flame. Remove the mixture and let it cool.
Try out these simple but delicious sauce recipes and make your homemade food tastier. These sauces will surely make food lot more tempting and delectable.