Bananas are an important part of a healthy diet. A banana, if frozen and mixed with the right ingredients can be served as a finger-licking dessert too. Whether it's a spontaneous get-together or a planned reunion, some easy-to-make dessert recipes from frozen-bananas can leave your guests asking for more.
Chocolate covered frozen banana with peanut butter bites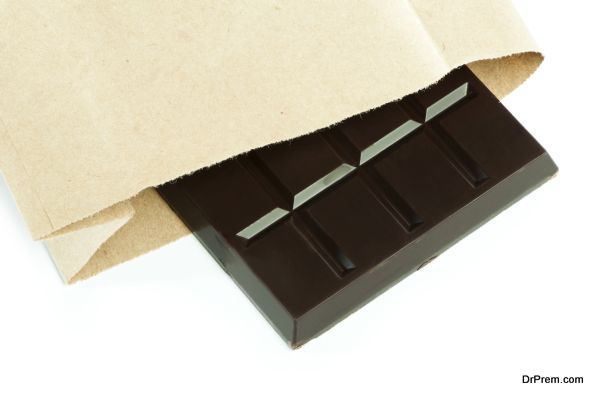 To make this delicious dessert, you will have to arrange half of the banana slices that you cut on a baking sheet. Spread these slices with peanut butter and cover with the remaining banana slices to sandwich the peanut butter in between. Freeze this preparation for about an hour. Meanwhile, you can prepare melted chocolate. Remove the bites from the freezer and dip them quickly into the melted chocolate. Arrange these chocolate dipped bites on a baking sheet and freeze for another 3 hours.
Salted chocolate frozen banana
This is an incredibly easy dish to prepare. All you need is banana slices, melted vegan chocolate (if you prefer) and sea salt or nuts. First, cut the banana into bites or slices according to your own size preference. Pass them through cocktail forks and freeze them for an hour. Dip them into the chocolate thoroughly and quickly to avoid thawing and sprinkle with sea salt or nuts. Serve immediately or after freezing some more.
Frozen Yoghurt Banana Pops
This is a quick recipe that both kids and adults can enjoy thanks to its great taste and ice-creamy texture. To prepare this dessert, cut the banana into bites of various sizes and pass popsicle sticks through them. Mix honey into Greek yogurt and dip the banana slices into this yogurt mix evenly. Freeze them for an hour and remove and roll in sprinkles or other toppings. Freeze for another hour and then serve. 
Frozen Yogurt peanut butter Banana Popsicles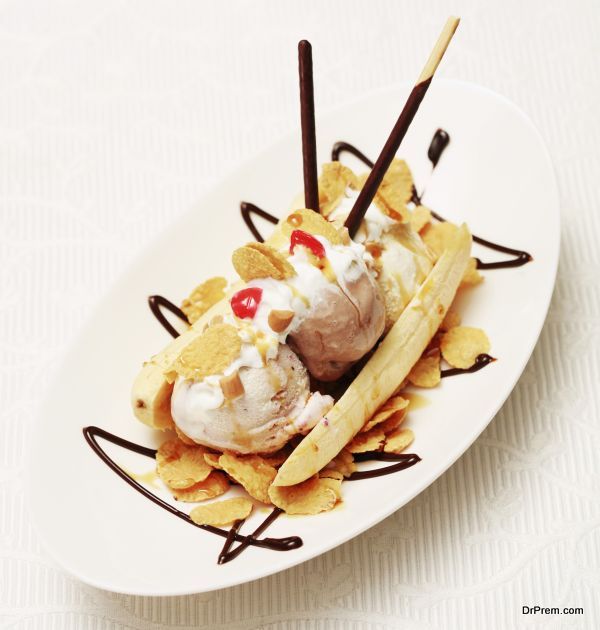 To prepare these popsicles, take banana slices, yogurt, and peanut butter in a mixer and blend into a thick mix. Pour this mix into the popsicle molds carefully and add the popsicle sticks on top of it. Freeze and your banana peanut butter yogurt popsicles are ready.
Arrested Development Frozen Banana
This is a purely vegan recipe made using gluten-free chocolate. Insert popsicle sticks into banana halves and freeze for at least two hours or overnight. Prepare the melted chocolate while the bananas are getting frozen. Dip the banana into the chocolate thoroughly and hold upright till the chocolate starts setting. Place back on parchment paper and serve after freezing for another hour.
Whether you are hosting a party or just planning on watching a movie with family, froze-banana desserts can be enjoyed at all times. These are easy to make and will not take a lot of your time.