We are what we eat, and with multi-tasking taking over our meant-to-be-simple lives, we hardly have time to sit down and cook anymore. With food-on-the-run and street-food lining every corner, resisting those taste cravings and eating healthy is not an easy job to do. This list presents recipes that are healthy and delicious too, you can easily stay fit and also delight your taste buds.
Black Bean Burgers with Mustard Potato Salad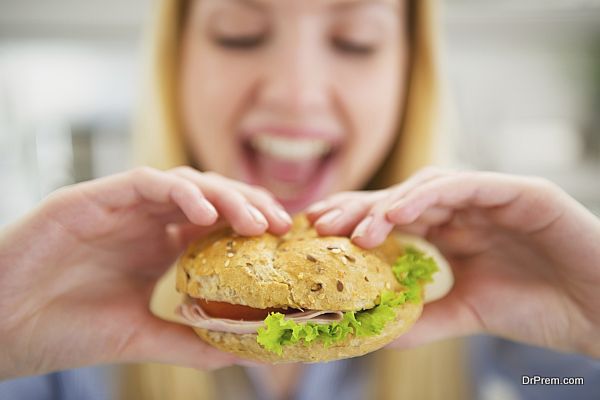 The dish is prepared in two separate phases. To prepare the potato salad, boil and cook the potatoes in water for 8-10 minutes until they are fork-tender. Run under cool water to bring down their temperature. Add oil, mustard, vinegar, pepper and salt in a large bowl and whisk. Add the potatoes, parsley and scallions and toss evenly.
Add beans, brown rice, canned sweet potatoes, yams, egg white, cumin, salt and pepper in a bowl of a food processor and mix it to create a smooth mixture. Add this puree to a bowl of reserved black beans and brown rice and stir till the mixture is even. Heat oil in a pan and add the mixture in patties to cook till brown on all sides. Serve with the potato salad you made earlier.
Chicken Breast with shaved Brussels Sprouts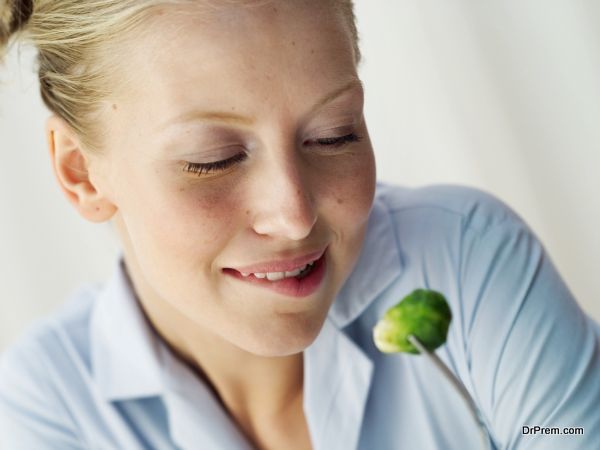 This is a very healthy diet as Broccoli is loaded with cancer-preventing phytonutrients. The caloric value of this healthy dish is just 309 calories. With just 3.2 gm fat value, it sure does sound alluring.
Brussels and Broccoli are both loaded with potassium which helps keep blood pressure levels down. To make this recipe you need boneless, skinless chicken breast halves, kosher salt, olive oil, lemon juice, broccoli stems, pepper, brussels sprouts, hazelnuts, parsley, parmesan cheese. Mix these together in a bowl and serve cold.
Broccoli and Feta Omelet and Toast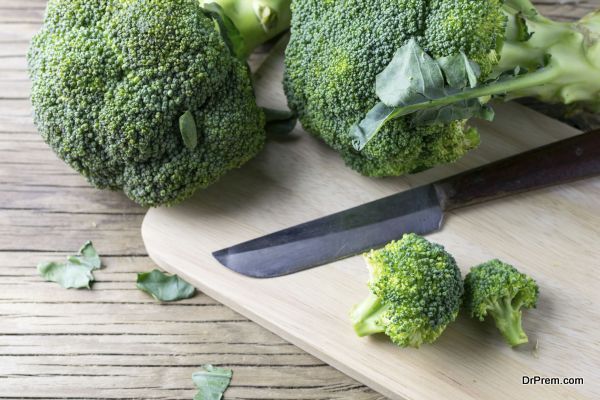 Taking just 15 minutes to be made, this is a quick and healthy way of starting your day. This breakfast will provide you with the energy that you need to rush to work, with just 30 calories per serving, broccoli makes this a high-fiber content dish and the eggs supply you with essential protein energy.
Cocoa Sloppy Joes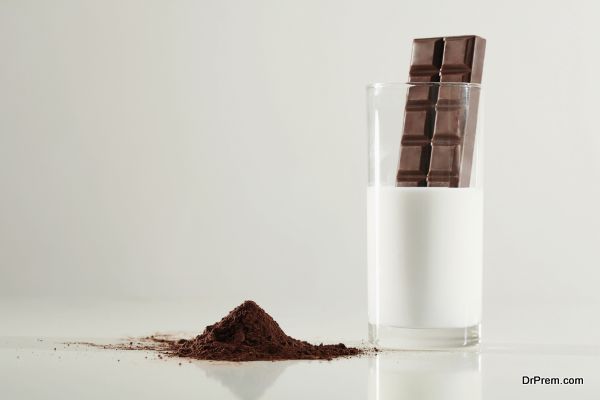 Cocoa is the main ingredient in dark chocolate and is full of antioxidants called polyphenols. These antioxidants fight your body's internal aging process and help you lead a healthier life. Cook ground beef, carrot, mushroom and onion in an oil pan. Add garlic and bell pepper and cook for another 2 minutes. Stir tomato paste, cocoa powder, cumin, salt, pepper, vinegar and honey together in a bowl and add the mixture to the beef. Simmer and cook till it thickens and serve.
Cinnamon porridge with banana and berries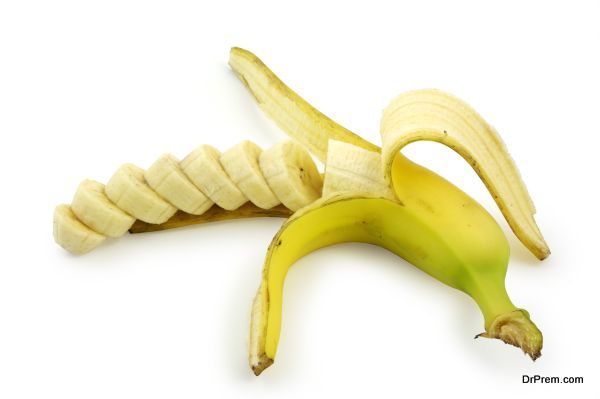 This is a very easy to make recipe where you have to mix together oats, cinnamon, sugar, milk and half-sliced bananas and bring them to boil. Simmer to cook for 4 more minutes and serve with toppings of your choice.
Maintaining a healthy diet often requires sacrificing in the taste domain. But now, with the help of some healthy-yet-delicious recipes we have for you the perfect way to stay fit.