Sushi is a great Japanese menu that is extremely healthy and does not have any particular rule on how it should be made. It can be made with just about anything. It is a great grouping of fish and vegetables that can add charm to any sophisticated party or a meeting.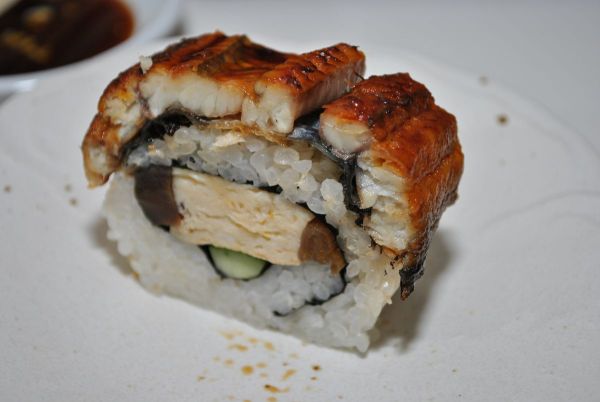 Eel
Unagi which is the name of a fresh water eel in has been a very common Japanese marine creature. It is also popular in the USA. It is a great delicacy in Japan that tastes like meat and is rubbery and chewy like a mushroom. The Unagi is raised in a farm, repacked and grilled in a well made teriyaki sauce that consists of sugar, sesame seeds and soya sauce. It is served warm as well as cold. The uramaki or he inside out style of Sushi roll is very famous all over the world. It is well eaten with avocado.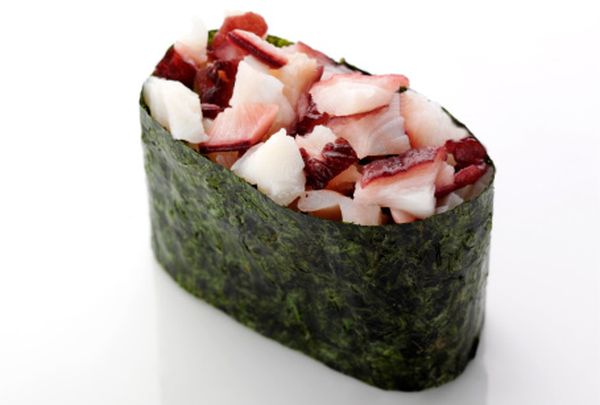 Tako (Octopus)
The Octopus is a rubbery sort of meat that is chewy as well as dense. Japanese eat the tentacles as a great delicacy. It has a clean and delicious taste if well prepared. There are a lot of people who are loyal fans of this Japanese sushi delicacy. The Nilgiri style sushi is well taken by people all over the world.
This is sliced fishes which are placed on top of a hand formed ball of rice that also contains Wasabi. The fish for Taco preparation re cut in a sawing motion into various pieces. The whole Octopus is well boiled, making it look like a very solid white flesh and a dark purple skin. It is a indeed a must have delicacy which is exotic.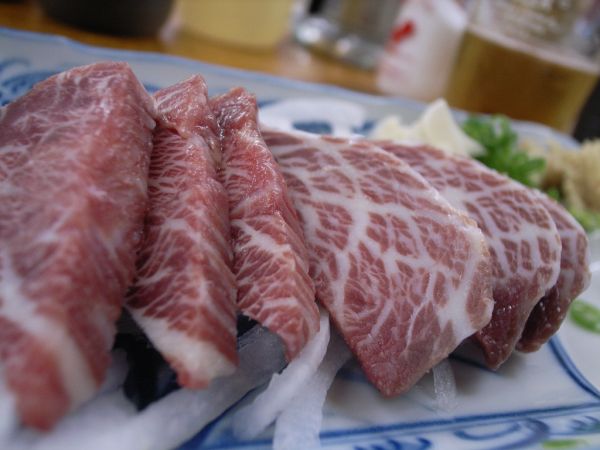 Basashi (Horse)
Basashi is also a delicacy that tastes great. It is mostly consumed in the Asian countries like China, Japan, South America, Korea and Continental Europe as well. The Horse meat is cut into very thin slices and served in the Sashimi style. It is lean and tastes really well close to beef and mutton. The best accompaniment with basashi is diced onions and freshly grated ginger.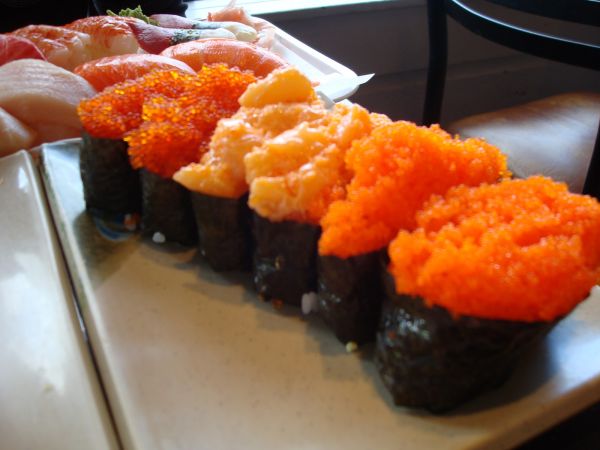 Tobiko
The roes or the eggs which are harvested from flying fish are known as Tobiko.It is a very important Japanese delicacy that is used in Sushi rolls as well. Tobiko is orange in colour, crunchy and salty is texture and taste.It is served with a raw quail egg which is cracked directly on the top with a Shiso leaf. This dish comes in a variety of flavours like citrus fruit (yellow), wasabi (green), spicy hot (red), and squid ink (black).MAsago or eggs of the roe are substitutes of Tobiko.
Considering the uniqueness of the dishes and the expensive ingredients that it is prepared with, Japanese sushi is indeed a delicacy that would cost you a fortune and it is luxury redefined.
Summary 
Sushi is a Japanese delicacy which is prepared with raw fish. A proper sushi dish may cost you a fortune but nowadays Japanese also make it at home with smoked fish, like mackerel, salmon and tuna fish as well. The vegetarian options that are available for sushi are tamagoyaki also well known as grilled e.g. sushi. Here are some the Japanese Sushi recipes that are a must try.