America is known for the creativity in people which sometimes borders on whackiness as well. Find out some of the weirdest restaurants in the USA, weird for various reasons.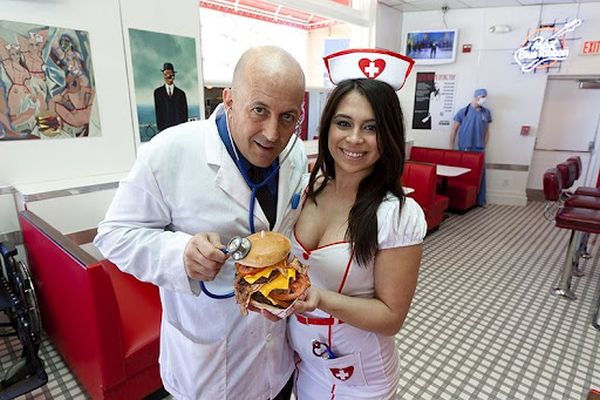 1. Heart Attack Grill
Location: Phoenix, Arizona and Dallas, Texas
Price: $12.73 for a Quadruple Bypass Burger
This hospital-themed burger joint may lives up to its name. The Heart Attack Grill openly sends overeaters to the ICU, offering assertively unhealthy food while posing as a send-up of fast food and obesity.
The menu serves Bypass Burgers made of 1-4 patties (containing 0 .5 – 2 lbs of meat), shakes of butterfat, and an all-you-can-eat bar of Flatliner Fries, which are cooked in unhealthy lard. To finish off, the menu is full-sugar Mexican Coke, Pabst Blue Ribbon, and Lucky Strikes (or candy cigarettes for the little kids). A waitress in dressed in nurse gear wheels those who can complete the 8000-calorie Quadruple Bypass burger to their car in a wheelchair.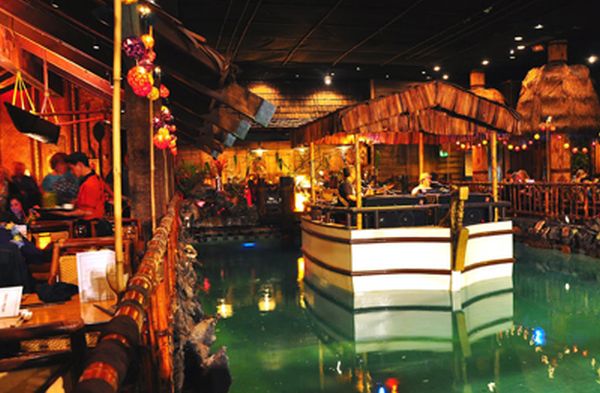 2. Tonga Room
Location: San Francisco, California
Price: $19- $29 entrée
The circa-1945 tropical lounge the Tonga Room is located below the Fairmont Hotel . It is a amazingly integral vision of midcentury Tiki culture. The Island Groove Band performs on the lagoon on a moving Gilligan's Island like raft platform, and after every half hour there's an internal thundershower.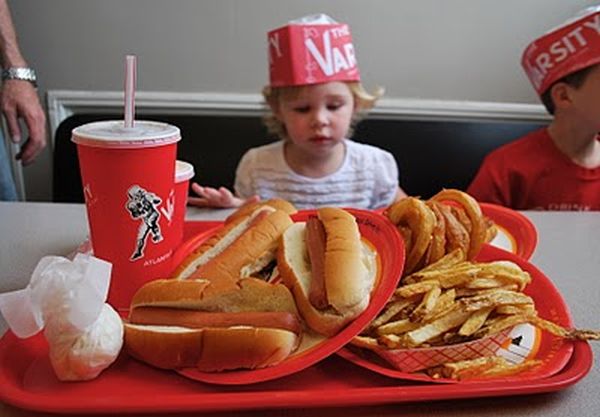 3. The Varsity Downtown
Location: Atlanta, Georgia
Price: hot dogs and burgers from $1.24 – $2.61
The Varsity is pure 20th-century Americana, even the menu remains classic drive-in, with burgers, dogs, fries, colas and shakes, and fried pies. There are five locations, and today's original Varsity in the Downtown location accommodates 600 cars and 800 people inside, maybe to serve the 30,000 Georgia Tech Yellowjacket fans who visit every game day.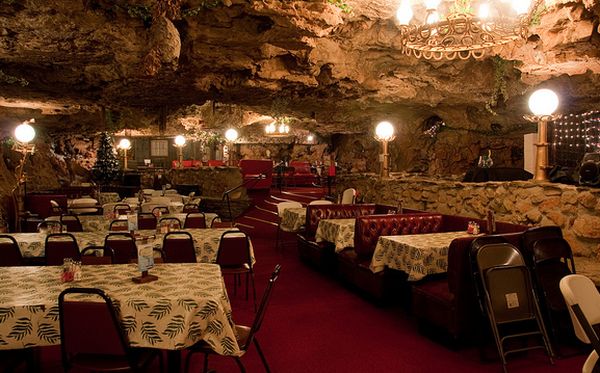 4. The Cave
Location: Richland, Missouri
Price: $8 – 50
The Cave is the country's only restaurant positioned in a cave, serving American steakhouse/seafood and Italian fare. The space has waterfalls, fish ponds, and a view of the Gasconade River.
The space began as a natural cave that served as a dance hall in the 1920s.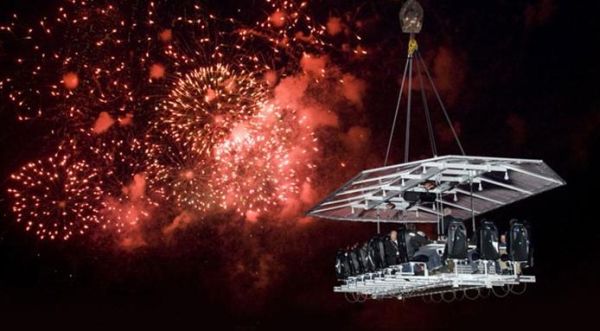 5. Dinner in the Sky
Location: Worldwide
Price: Approx. $14,000 to rent, catering additional
In this case, dinner means risking your life while intake of dinner on the edge more than 160 feet in the air.
Dinner in the Sky can accommodate 22 bold guests and 3 staffers for a meal in mid-air, and this experience can be held everyplace with sufficient space for the suspension crane. As far as the cuisine served in the sky, it can be everything.