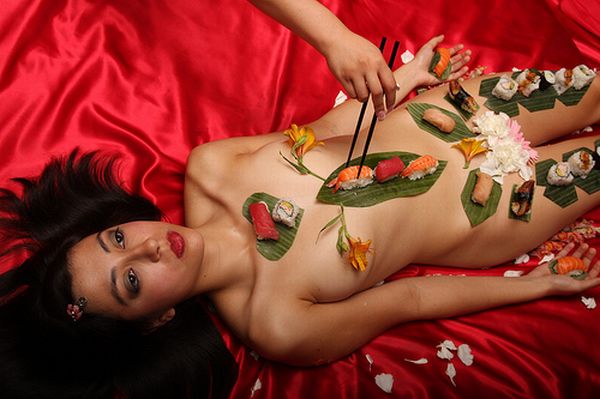 People love to eat at restaurants and more and more owners are looking out to give their diners a complete wholesome experience of fine dining and drinking. To outdo each other restaurant owners are coming out with fun and even weird ideas. There are restaurants today catering to different kinds of moods and ideas some almost unimaginable, so the faint- hearted beware this is not your regular fare.
Here is a list of odd and bizarre restaurants around the world and if you are feeling courageous or adventurous enough have a look, you may just get hooked by the appetizing meals they serve up.
1. Modern Toilet Restaurant, Taiwan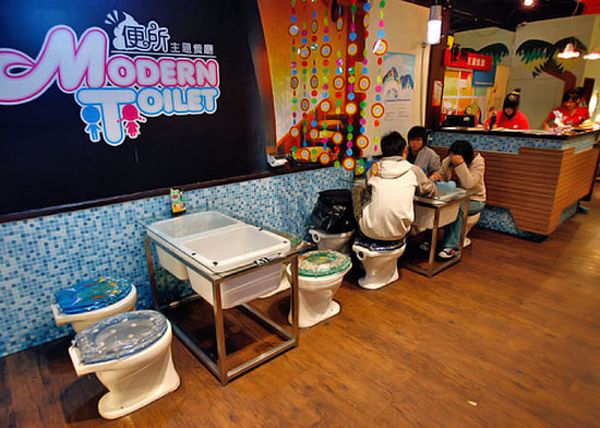 Have you ever imagined eating on a toilet-seat and enjoying a good meal? Well, the bizarre now is possible. Extremely popular in Taiwan and doing very well is the Modern Toilet Restaurant which gives you the very same experience. The restaurant decor is made to look like a modern bathroom where you are sitting on toilet seats and eating from miniature toilet bowls. If you have a strong stomach this is the place to go. The food is not overly priced and it is as good as any other restaurant even if it looks unappetizing.
2. Sky Restaurant, Belgium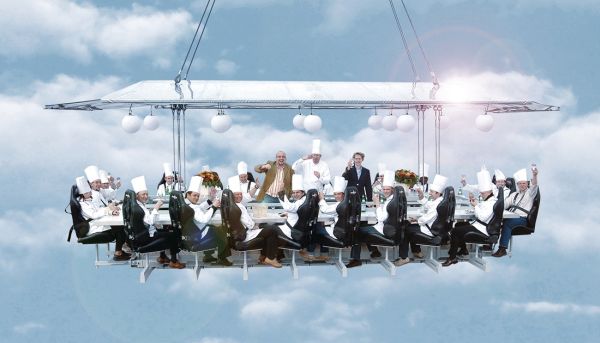 This is for the ones who are not afraid of heights as you are in fact dining 150 feet above the air! The restaurant serves 22 people and is specially designed with tables and chairs which are lifted by a crane. Amazingly at a price of £10,000 this restaurant can be driven to any desired location one wishes to eat at. The only advice while eating here is 'Buckle up and hold on to your fork and spoons'.
3. Nayotaimori Restaurant, Japan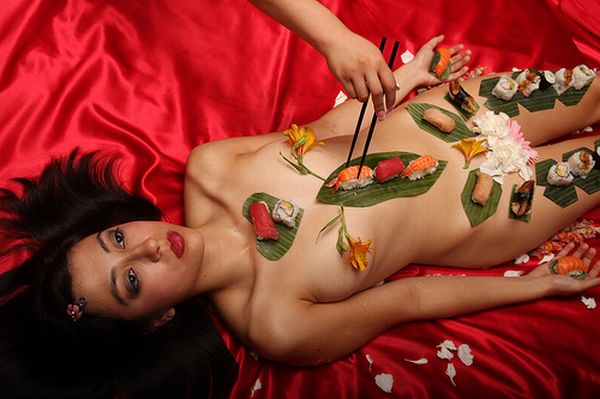 This would definitely not please the morally-reserved. Nyotaimori is the practice of eating sushi or sashimi from the body of a woman who is completely naked. It is claimed that this process warms the food to body temperature. The models are trained for hours to lie still and their modesty depends on the temporary position of the food. Due to hygiene laws in many countries, the models are wrapped in clingfilm to prevent actual contact between the skin and food.
4. Dans le Noir, London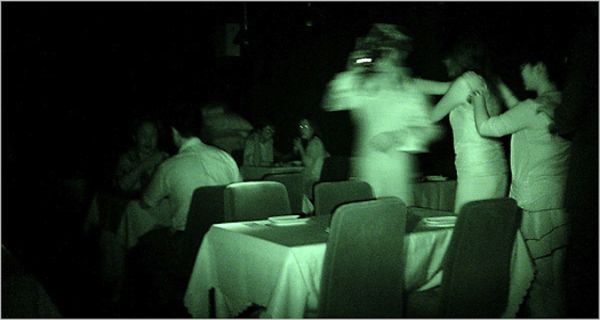 This is a truly unique eating experience where diners are served food in the dark! After one enjoys the lit bar area in Dans le Noir they are led into pitch darkness to enjoy the meal. The idea is to suppress the dominant sense of sight and to let the other senses take over the eating experience. Due to this it changes the whole art of eating as you cannot then pre-judge your meal based on how it looks as well as changes the way in which you interact with others.
5. Fortezza Medicea Jail Restaurant, Italy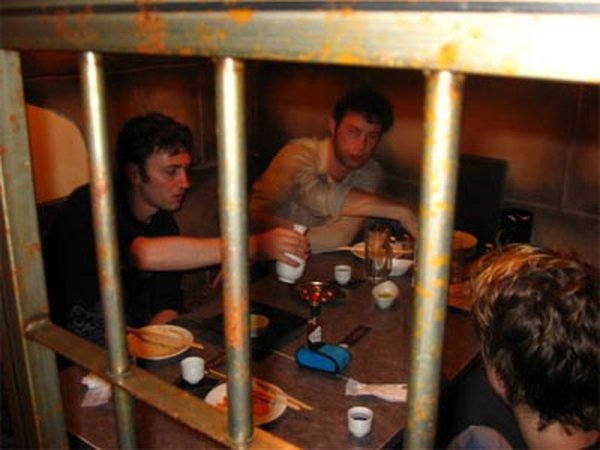 This restaurant is definitely not for the faint-hearted. Believe it or not this is a restaurant 'inside' the top security prison Fortezza Medicea in Italy. Getting inside this restaurant is not easy as one has to go through several security checks and a complete criminal background check. The food here is served by none other but hardcore criminals who prepare it themselves under strict supervision of armed guards. Tables here are generally booked weeks in advance and mind you the food is brilliant!
6. Eternity Coffin Cafe, Ukraine
This bizarre cafe is located in Ukraine and looks like a building sized coffin with no windows to add to its macabre feel. The eatery has a mourning vibe to it and has coffins, funeral wreaths and salads named after local mourning rituals. This unique cafe has also been recognized by the Guinness world book of records as the biggest coffin in the world. The owner of this cafe also owns a funeral home and the whole idea of dining here is to facilitate the mourning process even though a lot of people drop by to just to get a different eating experience.
7. Cabbages & Condoms Restaurants, Thailand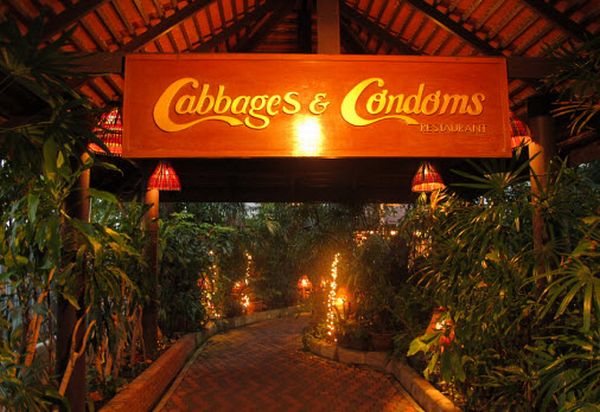 Imagine enjoying a normal meal with pictures of condoms everywhere! Well that is what this unique chain of restaurants has to offer. The Cabbages & Condoms Restaurants are located around Thailand and have been established in part to support the activities of PDA. The restaurant helps fund population control and AIDS awareness. There are pictures of condoms painted on the walls and also on carpets and instead of mints, diners are given condoms on their way out!