Be it for a barbecue, picnic, or an outdoor party, it is always fun to tempt your guest with lip smacking side dishes. The best part about having salads is that they are appealing to all people irrespective of their taste and diet. Salads can be something more than just sliced tomatoes, lettuce, and ranch dressing. To help you do just that, here is a description of five side dish salads.
1. Fruit salad with honey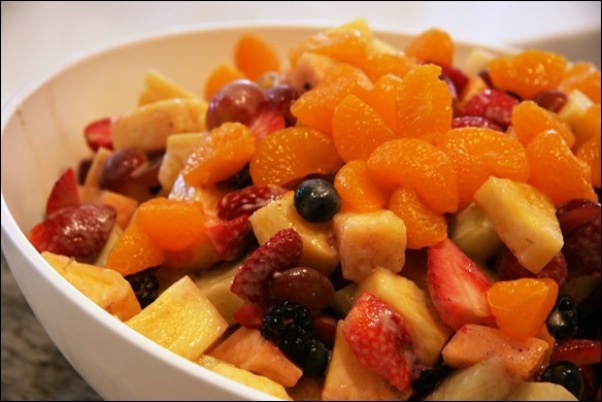 A honey-infused fresh fruit salad definitely makes for a wonderful side dish for a warm outdoor meal. The crisp and tart freshly cut fruit is complimented by the goodness of honey. To make this wonderful sweet salad, all you need to do is fill up a bowl with all your favorite fruits; you can probably put honeydew, cantaloupe, watermelon and other seasonal fruits like grapes, strawberries and not to forget, kiwi. Add in few tablespoons of honey and toss all the fruits properly. Squeeze in a little limejuice so that the fruit salad is well balanced and the freshness is maintained.
2. Garden fresh potato salad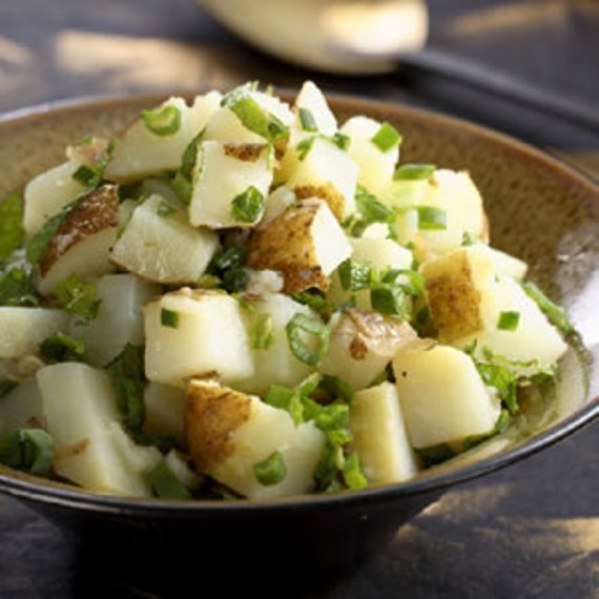 Instead of going in for the traditional potato salad, experiment this wonderful dish by adding in a few fresh vegetables. You can make a delicious creamy salad just by putting in a few slices of boiled potatoes, radish, carrots, cucumbers, and tomatoes. Firstly, put all these vegetables in a large bowl and prepare a dressing. For the dressing, you will need to mix balsamic vinegar, mayonnaise, crushed garlic, rosemary, and few herbs. Pour this dressing over the boiled vegetables and toss.
3. Grilled homemade vegetable salad

If you are preparing grilled fish or cooked meat for a barbecue or a picnic, you might as well prepare this simple grilled homemade vegetable salad as a side dish. Take a few eggplants, zucchini, and carrots. Wash properly, peel, and slice them thinly. Now, with the help of a brush, apply a little olive oil and put them on the grill. Make sure you remove them while tender. All you need to do is toss these grilled vegetables with pesto sauce either homemade or bought from store. However, make sure that sauce has pine nuts and basil; it gives a very crunchy taste to the salad.
4. Zesty watermelon salad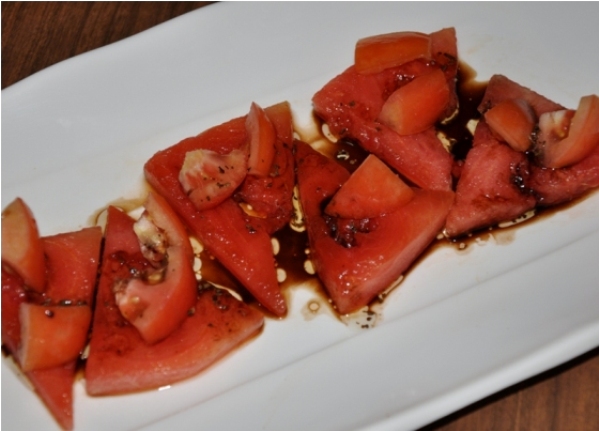 A zesty watermelon salad makes for a very savory and sweet summer salad. All you need to do is take a few watermelon slices and dice them neatly; make sure you remove all the seeds. Take cucumber and fresh mint and chop them very finely and thinly. Now, combine all these ingredients in a bowl and lightly drizzle it with a mixture of lemon juice and olive oil. To add an extra flavor, you can sprinkle the salad with some crumbled cheese, preferably goat cheese.
5. Spinach and blackberry salad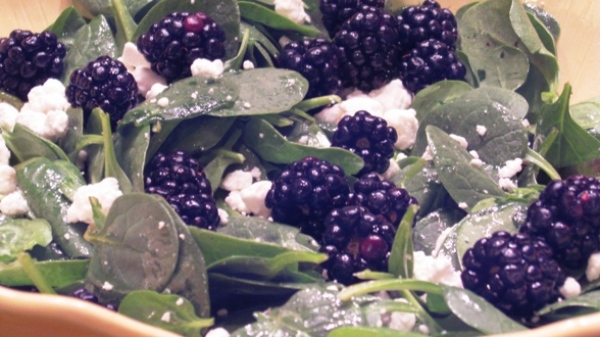 Another simple yet tasty side salad is the spinach and blackberry salad. To make the salad, take three cups full of tender spinach leaves. Now, toss this spinach with half a cup of grape tomatoes, blackberries and finely chopped onion. Also, add in half a cup of crumbled walnuts and feta cheese to give that extra crunchy taste. Toss all the ingredients together and top it up with a raspberry vinaigrette salad dressing.
These salads are very light and help in balancing those rich and hearty meals. The combining of fresh fruits and vegetables with other interesting ingredients surely makes for a delicious and healthy treat for you, and your family and friends. Incorporating salads in ones day-to-day life is definitely the healthiest meals that one can consume.