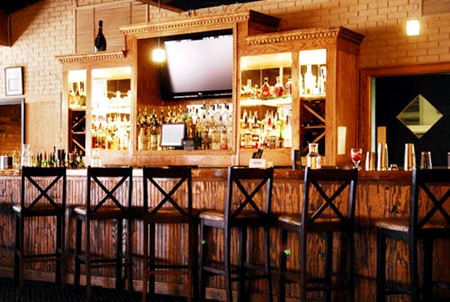 With innumerable concerts, world film premiers, football matches, and glitzy fashion shows galore, London is the city of the famous and affluent. Just you need to know the right places to have a glimpse of your favorite celebrities. As a matter of fact, people of London are spoiled for choices when it actually comes to enjoying the proximity of the famous celebrities. No wonder, one of the convenient ways of star spotting is to dine out in the same restaurants where the celebrities frequently visit.
Some of the best star-spotting restaurants in the luxurious city of London are stunningly discreet, offering exceptional delicacies and warm ambiance, with incredible opportunities to view the charisma of your favorite celebrities in flesh. As a matter of fact, these restaurants will actually make you feel special in all the glamor and glitz, making the experience memorable for you. Discussed below are London's top ten celebrity spotting restaurants that will mesmerize you beyond expectation.
1. China Tang at the Dorchester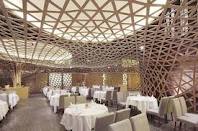 Experience a little pie of Shanghai tucked amidst the grand Dorchester Hotel at Mayfair Street; this is the place for supermodels, glamorous celebrities, and world-class business barons. As a matter of fact, this is London's one of the most posh restaurants, packed with glitz and glamor all throughout the year. You simply cannot get bored of the stardom at this restaurant. China Tang serves some of the finest Cantonese delicacies at an elegant art deco ambiance. And if you want to experience a real treat, you have to book one of the three magnificent private dining rooms to feel the surreal.
2. C London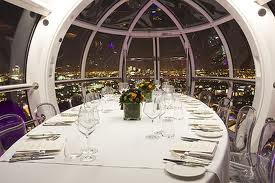 This is a sister restaurant of the universally-famous Harry's Bar at Venice. Formerly named as Cipriani, C London is always flocked with inquisitive paparazzi outside; thanks to some of the hottest, high profile celebrity diners. Nestled amidst the fashionable Mayfair, this is the place to relax and relish upon delectable Italian recipes, while spotting celebrities to your heart's content.
3. The Ivy
When it comes to celebrity spotting restaurants in London, one name that instantly springs up in the mind is The Ivy. Situated in Theatreland, this is actually the place for incredible celebrity haunt. Classic British recipes, cozy ambiance, impeccable style, and stardom are what makes this restaurant insanely popular.
4. J Sheeky
This is another of the famous celebrity hubs, popular for its delectable fresh fish delicacies and a warm glamorous ambiance. No wonder, this will be one of the most cherished dining experiences, and expect to bump upon your favorite star as well.
5. Julie's Restaurant and Bar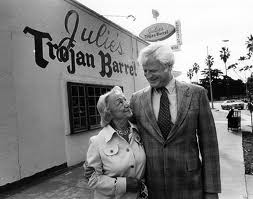 This famous restaurant has been serving the famous and affluent since 30 years, making this little eatery more like a celebrity institution. Bohemian décor, delicious contemporary European food, and secretive alcoves have made this place a stunning celeb hideaway.
6. Nobu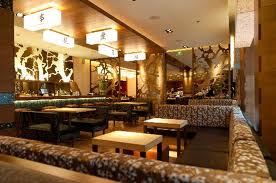 Located in Mayfair, this is one of the most esteemed celebrity restaurants in London today. As a matter of fact, this restaurant is co-owned by the famous Robert de Niro, and is a frequent dining place for Tom Cruise, Elton John, Brad Pitt, Naomi Campbell, Kate Moss, and other A-grade celebrity diners.
7. Cecconi's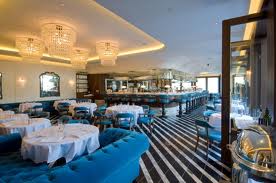 Cecconi's is perhaps the best example for glamor and glitz personified, with stunningly elegant interiors, smart waiters, and authentic Venetian Tapas bar. While the food and ambiance is the most enviable part of this Mayfair restaurant, there are also good opportunities to bump upon famous stars like Stella McCartney or Madonna.
8. Zuma
This is one of the classic Knightsbridge restaurants, with star spotting opportunities galore. Two attractive Japanese dining rooms, serving contemporary Japanese delicacies and herbal tea, tonic and Japanese beer, have been the favorite dining resort for stars like Kate Moss and Lady Gaga. Sit back and relax with a sip on your glass, while spotting your favorite celebrities with contentment.
9. Paradise by Way of Kensal Green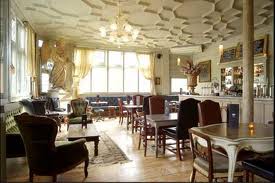 This is the ultimate dining resort for the hip crowd, and is a buzzword among world-class celebrities like Kate Moss, Geldof sisters, and Lily Allen. Not to forget about the luscious delicacies and cozy ambiance here, this is often the dining place for Chemical Brothers, Sophie Dahl and Jamie Cullum as well.
10. The Collection
Located at the heart of Chelsea, this is the place for ultimate star spotting. Offering three distinct dining experiences, the restaurant emphasizes an ambiance that is elegant and glamorous in a unique way. Various famous Chelsea footballers and other stars are often seen dining out at this place.
These are only to name a few star spotting restaurants in London. With plenty of such other restaurants, you can conveniently rub your shoulders with the famous stars now.