Ice cream parlors in various states in USA have been renowned to have an indigenous range of flavors and specialties with an intriguing taste, which give the taste buds the sheer pleasure of lip smacking happiness with each spoonful. These parlors have ice creams of different flavors ranging from the ones made with alcohol to the fruit flavored ice treats. Each ice cream parlor is different from the other in terms of the flavors offered, decor, and the ambiance. Many of these ice cream parlors have become so popular that they export their ice creams to many parts of the world. Here is a description of 10 such best ice cream parlors of USA.
.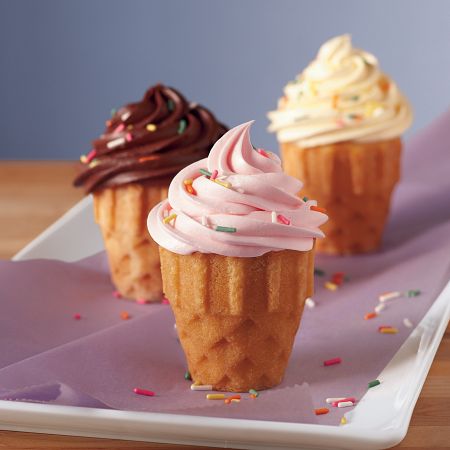 1. Dolce Gelato
Summers make a day's work hard; so make the summers cool by visiting the Dolce Gelato ice-cream parlor set amidst a modern shopping mall in Arkansas' Spa City. It is one of the biggest and the most popular ice cream parlor in the city, which serves the best Italian ice creams (up to 36 flavors are available).
2. Hot Licks homemade ice cream
The homemade flavors of the famous Hot Licks Homemade Ice cream in Fairbanks, Alaska range from blueberry swirled with super premium vanilla ice cream to the fine caramel and honey sundaes topped with nuts. Just looking at the creams will make you want to relish it with ease.
3. Sweet Republic, Arizona
At Sweet Republic, you can have ice creams according to your own specifications and tastes. Sweet Republic in Arizona believe that each ice cream has an individual personality in itself, therefore you can have a salted butter caramel or something with cheese spread on it or a strawberry flavor with crushed wafers; here, everything relates to what suits your palette.
4. Sweet Action ice cream
Brown bread molasses might sound strange and weird but this flavor available at Sweet Action Ice cream in Denver, Colorado is amazingly delicious and worth trying out. Other indigenous flavors are also available here. The chocolate and vanilla flavored ice cream is another favorite amongst the locals.
5. Dolcezza
If you want to mix ice cream with a bit of alcohol, Dolcezza in the District of Columbia is the place to be. The various flavors available are different varieties of chocolate, avocado-honey orange and banana fosters, and sorbettos served with a tinge of vodka.
6. Leopold's ice cream
The Leopold's Ice Cream in Georgia is owned by Stratton Leopold, an executive in Paramount Pictures. Apart from delicious ice creams, this parlor is famous for having rare posters and memorabilia of movies and actors set on the walls of the store.
7. Shimazu ice cream
Flavored syrups are poured into ice shaved in microscopic proportions in the Shimazu ice cream parlor in Hawaii. The owner of the Shimazu Store in Nu'uanu makes the syrups on his own with the different fruits. The servings here are enormous, so make sure you take your friends along to finish your share of ice cream.
8. Jeni's Splendid Ice Creams
Jeni's Splendid Ice Creams in Columbus, Ohio is a place you can always visit every time you are in the town. The parlor serves blackberries and sweet corn, and cherries along with goat cheese that are enough to suffice your sweet tooth. However, make sure you have patience to wait in a long queue outside the store. The ice cream parlor is quite a hit.
9. Cayuga Lake Creamery
Cayuga Lake Creamery in Interlaken, New York blends the scoops of ice creams with the fruits, local wine, and chocolates to create a savory taste of sorts. At times, the ice creams are also blended with beer. So if you are looking forward to a buzz, head over to this small parlor in New York and try the different flavors.
10. Traders Point Creamery
Downtown Indianapolis is the home of Traders Point Creamery, which offers ice cream made from the finest quality of milk. The organic dairy farm in Zionsville produces the ice cream flavors like raspberry, Dutch chocolate and caramel. You can have the ice cream there or sit down and order it at the Dairy Bar at LOFT, which is their on-site restaurant.