The word champagne enhances the mood of people addicted to it. The aromatic taste of champagne is what attracts people and compels them to have more. One of the leading brand names in champagne category is Moet & Chandon; it being the world's largest existing champagne house and the leading luxury brand that owns more than 1,000 hectares of vineyards and annually produces about 26,000,000 bottles of champagne. This company also holds a Royal warrant to supply its champagne to most highly respected and adored people in the world, Queen Elizabeth II being one of them.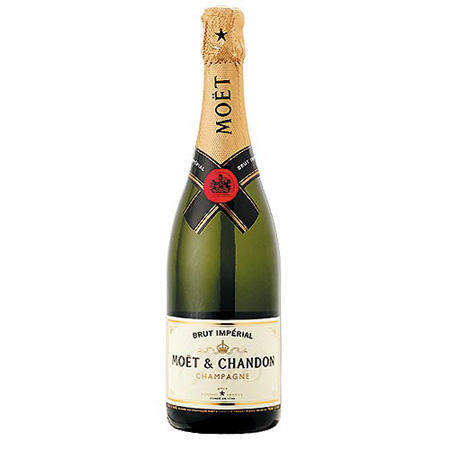 History
The story of this phenomenal brand started with a phenomenal person named Claude Moet who had been a wine trader in the early 18th century in Epernay. Moet, along with Pompadour, started the business in 1950 that earned them huge profits, as Pompadour purely took the credit of supplying the Royal Court of Compiegne with Moet's champagne. In the same year, Moet began establishing the business in many other countries such as Spain, Germany, Eastern Europe, and British America. In 1972, after Claude Moet's death, his grandson Jean-Remy took control of the company. He was a visionary with a pioneering spirit and with his efforts and dedication transformed the company into a world-class luxurious brand.
Later Jean-Remy became the mayor of Epernay in the year 1802. In the year 1804, he met Napoleon-I who loved the company's products so much that he lavishly dined and wined with his entourage on them. This brought the company a great name and fame in the high-class society and led to unexpected publicity among the middle and lower class people. Everyone passing through Paris to congress of Vienna wanted to meet this most celebrated champagne maker. Jean was under the Napoleonic limelight for about 10 years, which made him and his company very popular. He not only had Napoleon in the portfolio but also many other prominent leaders like Tsar Alexander II who ruled Russia, Duke of Wellington, Francis II of Austria, Madam Stael and Queen Victoria who popularized him and his brand in the entire world, which earned him enough fame to make a mark in the world.
In the year 1832, Jean-Remy gave his position to his son Victor Moet and son-in-law Pierre-Gabriel Chandon de Briailles. As Jean's son-in-law became a part of the company, the brand name Moet's Champagne was transformed into "Moët et Chandon" (Moet & Chandon).
Collaboration
Champagne house Mercier was bought by "Moet et Chandon" in the year 1970. A year later, they merged with Hennessy to form the holding company Moet Hennessy. The development of the company continued to steamroll ahead by merging with the Louis Vuitton Group in 1987, which finally modified the name to LVMH (Louis Vuitton Moet Hennessy). The company which is now a group of five champagne houses continues to evolve, providing many number of mouth watering and addictive products which are being adored and loved by the people of various classes. Some of the brands include Champagne Moet & Chandon, Dom Pérignon, Veuve Clicquot Ponsardin, Krug, Mercier, Ruinart, S.A. du Château d'Yquem, Jas Hennessy, The Glenmorangie, Belvedere, Domaine Chandon California, Bodegas Chandon S.A., Domaine Chandon Australia, Cloudy Bay, Cape Mentelle, Newton, Terrazas de los Andes, Cheval des Andes, 10 Cane Rum, Wenjun, and Numanthia.
Employment and productivity
The company "Moet et Chandon" expanded its operations and became the owners of Marne valley in 1879. More flavorsome and juicy grapes were imported from Le Mensil, Cramant, Ay, Bouzy and Verzenay. As the expansion has been rapid through out the world, the employment opportunities have also been increased largely, thus providing employment to over 2000 people. A type of social community was formed which made the employees benefit in several ways. Free medical attention, pensions, assistance in housing, benefits in the field of maternity, sick pay and legal aid for free are the services provided by this company to the social community. Employment is grouped into several fields, which includes clerks, cork cutters, cellar men, firefighters, basket makers, needlewomen, vineyard farmers, tinsmiths, packers, stable boys, and wheelwrights. Sales increased in the year 1872 and were reported to have been at 2,000,000 bottles approximately and at 2.5 million by the end of 1880. The production has been increasing over the years even when the company has faced many challenges and ordeals in their development process. Their efforts and a long time line has helped the company Moet and Chandon gain its world famous prestige and has made them the world's largest champagne manufacturer.