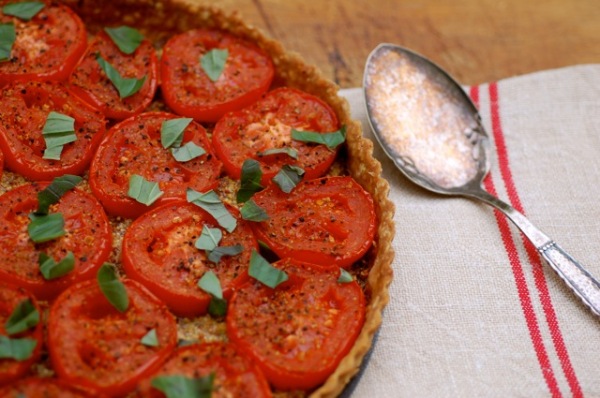 Party relieves your stress and it's a great way to spend quality time together with your loved ones. One challenging task for organizing parties is to prepare snacks that are quick to make and yet great to enjoy together. It makes no sense if some of the members are busy in preparing the food items. You will want a dish that is quick to prepare so that you enjoy to the full.
Tomato tartlets are a great option that will quicken your preparations without compromising with the taste. It is a healthy snack that you can enjoy with your friends and family.
Here is a quick snack recipe of tomato tartlet:
Ingredients

1. Flour that will be used for rolling.
2. Half pound butter puff pastry.
3. Arrange for thirty cherry tomatoes that are halved crosswise.
4. Two table spoons of virgin olive oil.
5. About two tablespoons of fresh thyme leaves.
6. About half pound fresh ricotta.
7. Don't forget to keep kosher salt and freshly ground pepper.
instructions

1. Initially you need to preheat the oven at 425 degrees and place a large baking sheet. Make sure to position the racks in the middle and the upper thirds of oven. Roll the puff pastry on floured surface to a rectangle. Then trim the pastry using a straight edge. Now you need to transfer the pastry to baking sheet and poke with fork. Then top it with another sheet and then bake it for about twenty five minutes on the rack that is at the middle. Bake it till it gets slightly brown and dry for about ten minutes.
2. In the meanwhile, take a large bowl and toss the tomatoes along with olive oil and two teaspoons of thyme. Do seasoning with salt and pepper as per your taste. Next just place the tomatoes on the baking sheet, then cut their sides and finally bake it on the upper rack for fifteen minutes and let it cool.
3. Now you will need a food processor. First spread the ricotta over the pastry and season it with salt and pepper. Then creatively arrange the tomatoes with its cuts side up on the ricotta in five rows. Then sprinkle the fresh thyme. Now use a long knife to cut pastries between the tomatoes into about sixty squares now go ahead and transfer the tomato tartlets to the platters and it is ready to serve.
Try this dish at your party and you will surely get appreciation from the guests. This will save a lot of time and energy, that too not on at the cost of nutritional content and taste.
Quick tip
A great tip with this dish is that it can be prepared using the above stated second step and then be kept at the room temperature for about eight hours.