Being a mom, the most difficult thing according to me is to make your baby eat. Especially in case toddlers like my daughter, it is very difficult to persuade them to eat and finish their meals in time. Kids, like elders are extremely selective and have a kind of hatred towards healthy food. But moms will be moms. Here we have brought for you three most exciting and easy to make healthy muffin recipes that your kids will enjoy. Take a look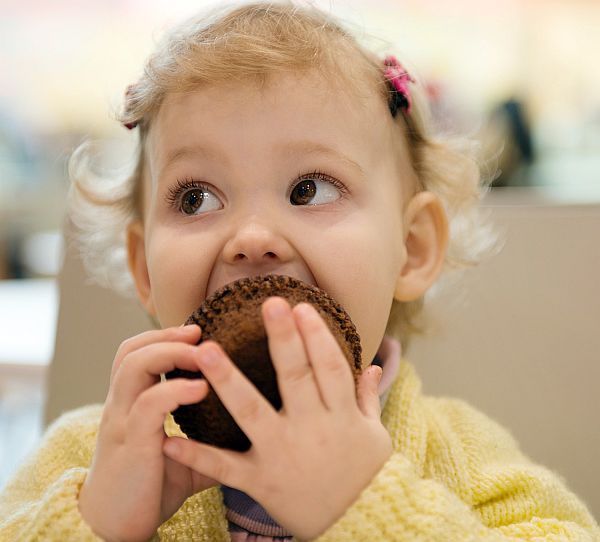 The Best Muffin for toddlers:
This is a real good way to introduce veggies in your child's food.
Ingredients:
Brown Sugar – 1 cup
Yoghurt – 1/3 cup
Unsweetened applesauce – 1/3 cup
Butter – ¼ cup
Eggs – 3 nos
Pumpkin Puree – 1 cup
Shredded carrots – 1 cup
Oats – 1 cup
Wholewheat floor – 1 cup
All purpose floor – 1 cup
Baking soda – 1 tsp
Cinnamon – 2 1/2 tsp
Nutmeg – 1/3 tsp
Procedure:
Mix sugar, yogurt, applesauce and butter.
To this, add eggs, pumpkin, carrots and bananas.
Mix thoroughly and add oats, wheat flour, all purpose flour, soda, cinnamon, and nutmeg.
Combine well and pour the batter into a greased muffin tray.
Bake the muffins at 375 degrees inside a preheated oven (to 375 degrees) for 12-15 minutes.
Remove and allow the muffins to cool on a cooling rack.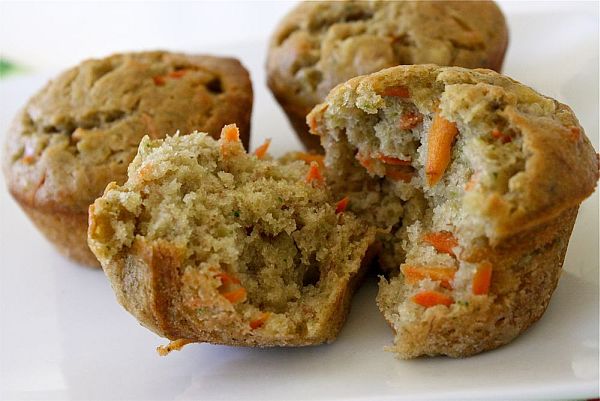 Power Packed Fruits and Veggie Muffin:
This recipe contains plenty of healthy ingredients that would relieve your stress about your child's unhealthy eating habits.
Ingredients:
Mixed fruits and vegetables like steamed broccoli (1/2 cup), zucchini (1 medium), carrots (1 ½), apple (3/4), banana (1 medium) and apple sauce.
Yogurt – ½ cup
Sugar –
Butter – 2 tbsp
Eggs – 2
Procedure:
Blend all the fruits and vegetables inside a blender.
Grate the carrots and add them to the puree.
Mix together sugar, butter and eggs and beat them well.
Add in yogurt to the sugar and butter mix.
Add in the vegetable puree to the yogurt and then add all the remaining dry ingredients and mix them well.
Pour this mixture inside the muffin tins and bake.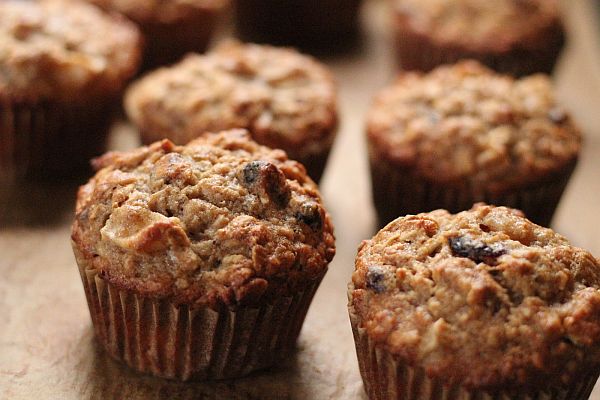 Oatmeal Banana Muffins
These muffins are extremely delicious and super easy to make.
Ingredients:
Oats – 2 ½ cup
Bananas – 2
Eggs – 2
Maple Syrup – 1/3 cup
Wheat germ – ¼ cup
Yogurt – ¾ cup
Vanilla essence – 1 tsp
Baking soda – ½ tsp
Cinnamon – 1 tsp
Procedure:
Grind the oats till it reaches the consistency of floor.
Mix in all the remaining ingredients to obtain a smooth consistency.
Spread the better on the muffin tray and bake in a pre heated oven (upto 400 degrees) for about 8-10 minutes.
Summary
Getting kids to eat a healthy vegetable diet is an arduous task. Given their love for eating things like muffins, it would be a great idea to use muffins to introduce vegetables to the diet of children.