Originating from Scotland, Scones are one of the most popular and easy to make recipes that can be used for breakfast and evening snacks. They are sweet, crisp and crunchy and are a perfect combination with tea. Here is a tasty recipe of Lemon and Raspberry Cream Scones. Make them at home and enjoy a great eating time with your loved ones.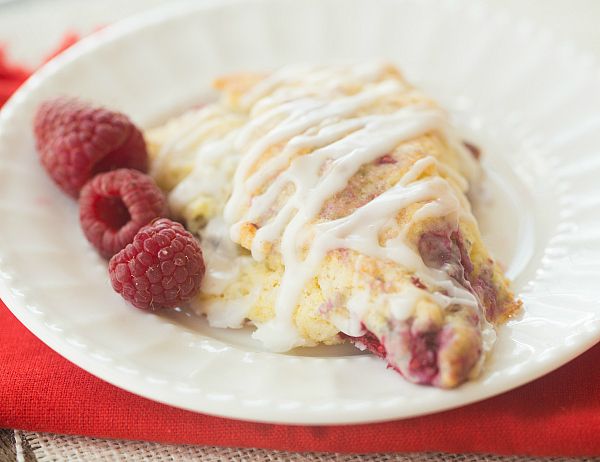 Ingredients:
Lemon Zest – 1 Lemon to be used
Sugar – 2 tbsp + 2 tsp
All purpose floor – 1 1/2 cups
Baking Powder – ½ Tbsp
Salt – ½ Tsp
Heavy Cream – 2/3 Cups
Vanilla Extract – ½ tsp
Raspberries – ½ cup
Cream – for topping
Brown Sugar – To sprinkle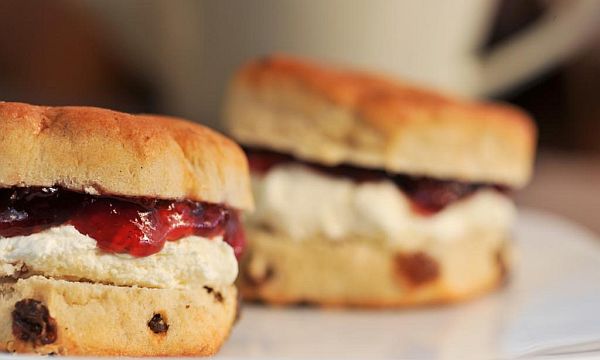 Method of Preparation:
Preheat the oven to 425 degrees, and place the baking sheet and let it stay.
Take sugar in a bowl, and rub the lemon zest. Add to it the mixture of flour, baking powder and salt and mix properly. You can even add little bit of honey to give the scones a beautiful brown color.
In a cup, blend cream and vanilla. Beat the cream when it is cold with the help of a chilled beater to allow maximum air to get trapped for better results.
Pour cream into the dry ingredients and go on mixing slowly and gradually. Slowly add in the raspberries. The mixture can be moistened further by adding a bit of cream. But it should not be made extra sticky.
Avoid kneading the dough too hard as this would make the scones harder. Kneading slowly, however, would give the scones a smooth yet soft exterior thus enhancing their taste further.
Place the dough on a floored surface and pat it to a ¾inch round disk. You can even place the dough on a pan lined with a plastic wrap.
With the help of a cookie cutter cut 2-inch scones. Avoid using blunt cutters as these would restrict the rising up of the scones.
Place the scones onto the baking sheet at proper distance, and brush them with cream and sprinkle some brown sugar on the top.
Chill the scone inside the freezer for 15 minutes.
Bake them until they become golden brown for about 12-14 minutes.

Summary:
This easy and delicious cream scones recipe is so wonderful that each and every member of your family would become a fan of your cooking skill and I am sure you would not resist eating these mouth watering scones.