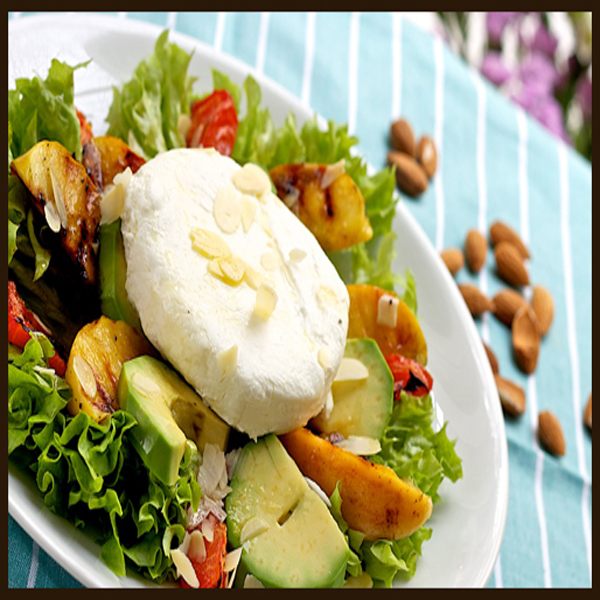 While on strict diet or due to illness or as a part of a regular platter, one thing that never looses acceptance is salad. It can be regarded as an integral part of healthy eating and healthy living. Since salads are mostly eaten either raw or as simple boiled forms, hence, they remain rich in nutrients. In this regard, it is also essential to know that some of the nutrients that are present in food get destroyed while cooking. Thus, people remain deprived from the goodness of these food. But salads are not included in this category and the beneficial properties of all the ingredients are very well retained.
So far salads were only starters or healthy substitutes to side dishes. But the innovative minds of chefs, cooks and those passionate about cooking have led to innovations in preparations of salad. Sometimes there are additions of butter or cheese or the preparation is dressed with extra cream or heavy mayonnaise. Often there are additions of dollops of yogurt or spoonfuls of extra virgin olive oil or buttermilk. While all there experimental attempts enhance the taste of salads and, just like any other recipe, you get a chance to try out salads that taste completely different from each other. Some of these attempts also mar the nutritive property of basic salad too. Therefore, you need to be choosy about the salad recipe and shift to healthier options.
Here are some recipe tips for healthy main course salad :
1. Cheese in salad can be healthy
Adding hard cheese cubes on salads or smearing soft cheese on the preparation might just give you an idea that they can never be healthy recipes. But there are good options when you can enjoy cheese in salads but remain conscious about your health too. Instead of those hard cheese cubes, modify your recipe a bit by adding the softer varieties. There softer cheeses are lower in fat and calorie content as compared to the hard ones. If you are even more enthusiastic on this, shop for typical varieties of cheese that are known for their low fat and low calorie content. You can opt for Mozzarella, Feta or goat cheese or read the label affixed at the back of the container of the cheese you intend to buy. You will get a clear picture on this matter and will be able to make a wise choice.
2. Vote for whole grain pastas
It is a common practice to add pastas, penne and various such things to salad preparations. All these add up to enhance the taste and the appearance of a salad recipe further. Conventionally, the refined flour and refined varieties of rice are used for the preparation of these pastas and pennes. But, they are less nutritive than their unrefined, whole grain counterparts. Therefore, if you are a health freak, why not try such a preparation by adding whole grain varieties instead. It might not taste similar as these whole grains are slightly sweeter in comparison, but you are prioritizing your health more than your taste buds. These replacements are enriched in dietary proteins and vitamins. Moreover, they also contain dietary fibers to prevent constipation. So, they are much better for you.
3. Add-ons that are heart friendly
You can jazz up your salad further so that it could bring about all round well being to your body. While the other two options above focused on weight loss and reduction in cholesterol level, this third option will provide you ideas to make your salad heart friendly. Stuff your salad with loads of beans of various types like lentils, lima beans, black eyed peas, fava beans, etc. all of which are good for your heart.