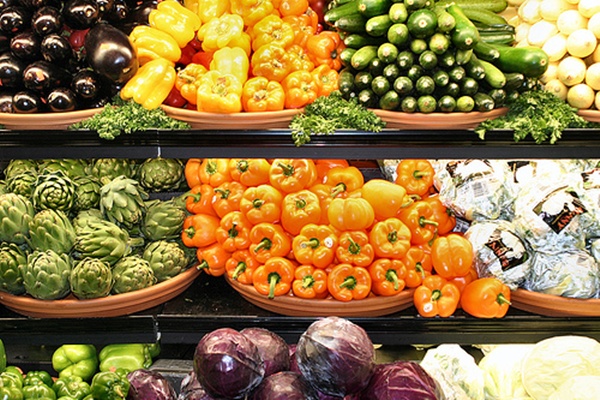 Healthy eating is very important for proper growth in children. However, it can be really difficult to make your kids develop the habit of healthy eating. The vast option of junk foods available in the market makes healthy eating habits even more difficult. It is the duty of the parents to tell their children about the importance of good food and how does it affect in the long run. It is true that parents have to go through a hard time while making their children eat good food, but the key to this is patience. You cannot expect your children to suddenly change their habits, therefore try slowly and make the meals enjoyable for your children. Here are some simple tips that help your kids to switch to whole foods.
Talk about healthy food
The best thing is good communication. Kids cannot understand if you do not tell them. So, talk to your kids with love and patience. Tell them about healthy foods. Teach them the benefits of healthy eating. Do not make your conversation sound like a lecture. Behave like a friend with your child and make them learn in an interesting manner. Try to understand the thoughts of your kids. This idea will surely make your kids learn about the importance of good food and a healthy body.
Handle the situation calmly
You cannot pressurize your child to have the food of your choice. You also cannot keep a constant check on everything your kids eat. Therefore, do not take tension and try to offer healthy food to children whenever they are at home. Gradually, the child will learn that only healthy choices are good for the body. In the long run, he will develop good habits and always eat healthy.
Your food alternatives should be good
If you are trying to make your child develop healthy eating habits, offer tasty alternatives. Instead of sweets, give them fresh or dry fruits. These will be tastier and healthier. If your kids want chips, give them the organic one. Always choose foods that do not have artificial colors or flavors. Make them develop the habit of eating salads. You can prepare tasty salads, soups and juices at home to offer to your kids whenever they feel hungry.
Ask your kids to help you in the kitchen
The kids who love cooking usually love eating. Ask your kids to help you a little in the kitchen. This will make them more aware about healthy foods. Children love to do little things like stirring, tasting or peeling. This will surely help your kids to start enjoying eating and even cooking.
Start with your kid's favorite foods
Your kids cannot learn to eat everything at once. First give them the foods that they enjoy the most. Include all those vegetables that they like. This will make your children's food even more enjoyable. Make salads with healthy vegetables and offer them to your kids. When your kid has started eating, gradually introduce the new food that they do not like much. Add the new food little by little so that your children are able to develop a liking for them. You can also try to mix the new food with the kid's favorite food so that the change is gradual.
Ask your children to taste the food
Many children have the habit of disliking any food that is offered to them even without tasting it. You must ask them to taste a new food at least once. Give them only a little for the first time. After tasting, your child may start liking certain food. You cannot expect them to like all the foods, but at least some of the foods will surely appeal to their taste buds.
These simple tips can actually make your kids develop a good relation with healthy food. This will also give a sense of satisfaction to you that your kid is finally developing a liking for whole foods. A healthy eating habit has great lifetime benefits.