What is Indian Chinese?
Talk about Chinese food and dishes like Fried rice, Manchurian, Chili chicken; Chowmein etc. start flashing in our minds. There is a huge list of what we make of the Chinese food, but the question remains, are these lip smacking dishes actually Chinese or more like Indian version of the Chinese food? Frankly speaking, this gimmicky terminology 'Indian Chinese' does exist. One can also find information about it on Wikipedia.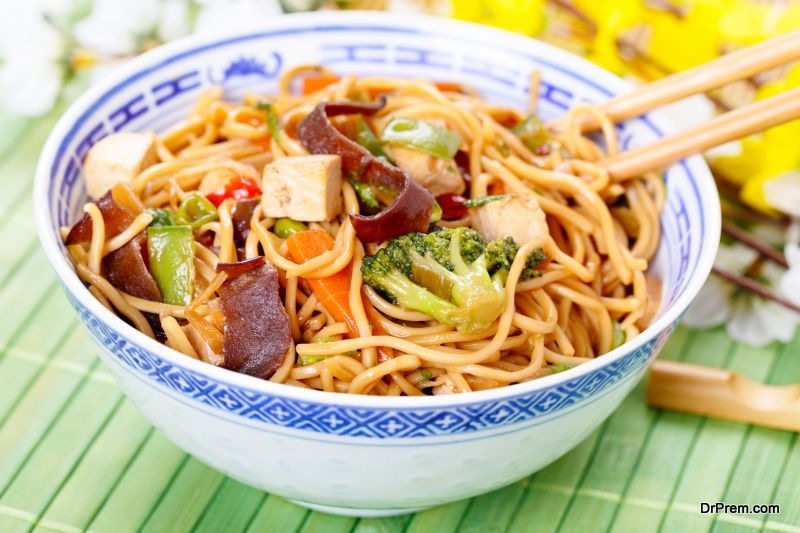 It all started when a small Chinese community from Hakka moved to Kolkata in the late 19th century. It was they who introduced this Desi version of Chinese food to suit the taste buds of the locals. And before you know it, Indian Chinese was all over the place. Each and everyone started adopting the Indian version of Chinese food in their own way. There have been a variety of combinations like Chinese Bhel, Chinese Idli, Momos on the streets and many more.
In simple words, Desi Chinese is nothing but an Indian adaptation of the Chinese food. It incorporates Indian cooking techniques to please our taste buds. It is one of the most popular foreign cuisines in India. It is because of this popularity that restaurants usually put up a separate section which is dedicated exclusively to Indian Chinese.
Indian Chinese and Authentic Chinese
There is very little resemblance between the fusion version of Chinese as compared to the actual Chinese cuisine. Just like Indian food that varies from one region to another, there are variations of Indian Chinese as per the eating habits as well. Below mentioned are some of the Indian Chinese dishes that have gained a lot of popularity in India.
Manchurian: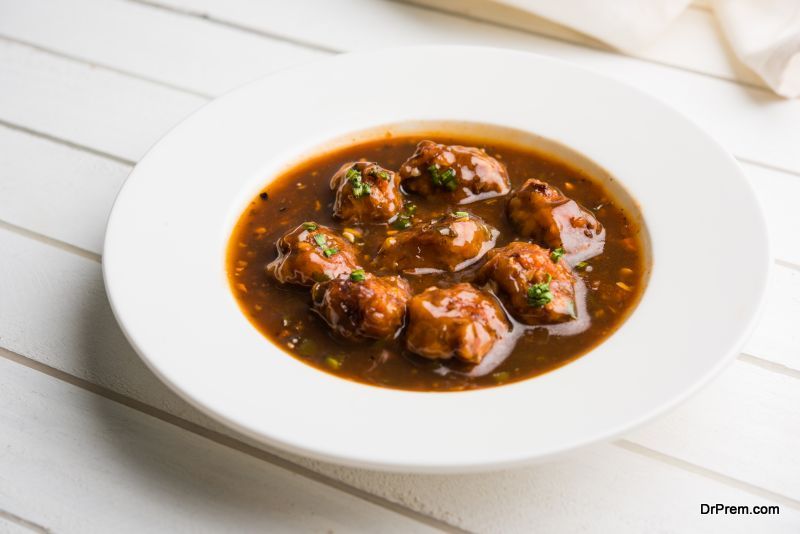 Nelson Wang is the man who introduced Manchurian in Mumbai in the year 1975. Ginger, chili and garlic were the primary ingredients that were used. Nowadays we can see a lot of variation of the same Manchurian with addition of paneer, gobi, fish and mutton.
Chili Chicken: It is nothing but chicken coated with a paste that is made up of garlic, ginger and spices. It is then fried with onion along with green chili. There is another deep fry version which is dry and without any paste.
Chowmein: In China, chowmein is nothing but a combination of boiled noodles with green toppings and scrambles eggs, all dipped in soya sauce. Whereas the Indian version is pan fried and is way spicier.
Spring rolls, Manchow soup, Fried rice and Szechwan are other famous Indian Chinese dishes that are equally in demand. Every Indian state has its own preference which entirely depends upon their eating habits. But when it comes to Indian Chinese, one can rightly call it as a nationwide obsession.