Just like the fashion industry, the drinks industry also has it's off and on. The trend this year seems to be towards drinks with lesser alcohol.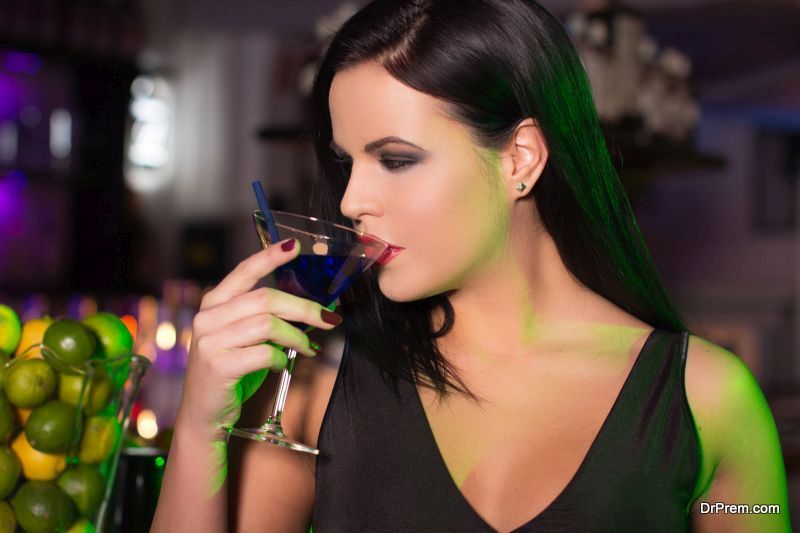 The drinks industry has been taken over by spirits less on alcohol, yet equal on feel and elegance.
While in the passing year more and more complicated cocktails had overtaken the menus in bars and restaurants. Recently, the shift has been towards the simpler and low-alcohol drinks.
2017 may emerge as a year full of surprises for mock tail lovers. Aerated soda drinks that have been distilled are catching the attention of people looking for respectable drinking and socialization.
Pre batching cocktails is the new move for better serving the customers. Time is vital in hospitality customer service. People do not like to wait a lot to get there drink ready. Especially, it becomes more important in restaurants where food and drinks must be served in sync. It is here that pre-batching enables speedy service.
Ice programs are doing the trick for many cocktail bars. Though it may appear a bit too showy, yet the fact is that ice in the drink is not only diluting the alcohol, but it is also changing the taste and feel of cocktails. This latter change is due to flavored ice being used in cocktails. The trend is so strong that entire industries have come up to cater to the ice requirements of the cocktail makers. Restaurants and hotels are appointing ice chefs to serve the desires of the customers.
There is DIY trend catching the bartenders too. Rather than going for conventionally served drinks, customized drinks, according to the personal mood and feel of the customers, are being served. The whole new world of creativity that opens up with self made drinks is unparalleled. It opens up myriad possibilities.
Many of the experts in the wine tasting business have voted for rum. While previous years went crazy over sky rocketing tequilas- 2017 seems to be going the gentleman's mild way. The deal is thus tilted on rum's side.
Whiskey-Soda, Whiskey-Ginger, Gin-Tonic and Rum-Coke are some simple combinations that are winning hearts.
Aquavit is the new hit, replacing the Gin fever, which has apparently run its course.
Consumer preferences are volatile and the serving hands nimble. The old king- customer is in no mood to stop choosing. The drinks better be dizzier!