The notion that food that is prepared quickly is scarcely healthy is incorrect. There are a number of dishes that can be prepared quickly with the most common ingredients and these are healthy too.
Pumpkin Muesli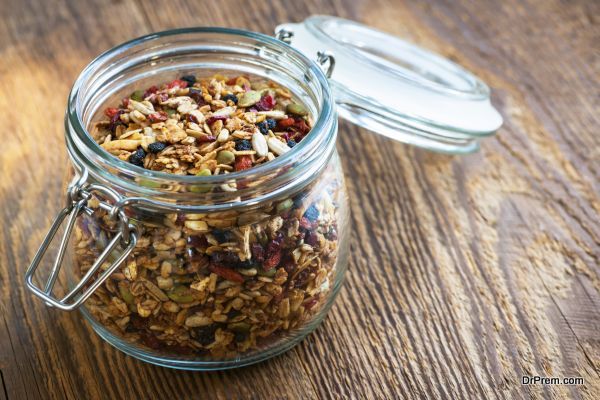 The first one is for breakfast, take ¼ cup of oats and the same quantity of pumpkin puree and heat them in the microwave for 20 seconds. Let it settle down for 10 minutes. Whisk together in an another bowl, sliced almonds 2 tablespoons, lemon zest 1 teaspoon, honey 2 tablespoons, nonfat yogurt ½ cup. Mix the contents of both the bowls together and your food is ready. If you think, the bowl needs more nutrition you can add fruits of your choice to the mixture.
Hawaiian Wrap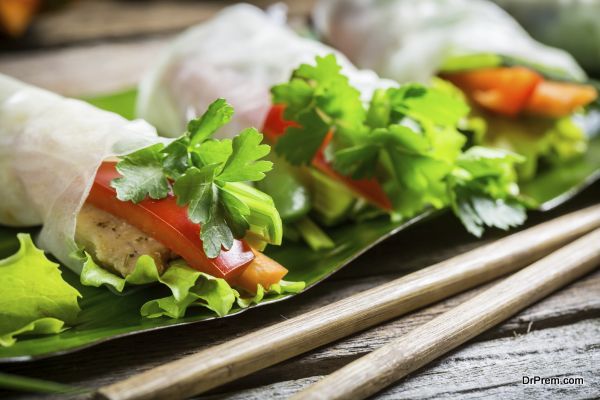 If you are planning for a vacation in Hawaii, why not start with the food first. Even if you don't have such a plan the wrap is a quick and tasty meal. Mix together ¼ cup sliced napa cabbage, ½ cup of shredded carrot, ¼ cup pineapples, deli ham 2 slices. Now prepare dressing for the vegetables. Take white wine vinegar 1 tablespoon, caraway seeds ½ teaspoon and ¼-cup Greek yogurt and mix them well in a bowl. Add the vegetables to the Greek yogurt mixture and fill it in a wheat wrap.
Shrimp Fried Rice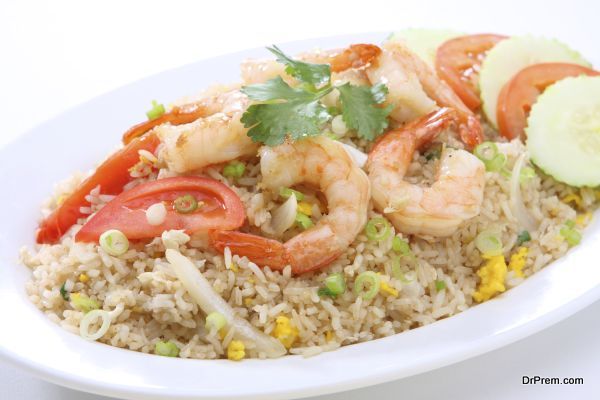 The things you need for this are 3 ½ ounces of long grain rice, eggs 2, canola oil 1 tablespoon, chopped green onions 1 cup, cooking spray, peeled and deveined shrimps 12 ounces. Frozen green peas 10 ounces, rice vinegar 2 tablespoons, soya sauce 2 tablespoons, bottled fresh ginger 1 tablespoon, dark sesame oil 1 teaspoon, crushed red pepper, and salt to taste.
Put a large skillet over medium heat and apply cooking spray on it. Cook eggs in the pan for a minute and then keep them aside. Heat canola oil in the pan, add onions and ginger to it and sauté for a minute after that shrimps are added to the pan and sauté for about 2 minutes.
Prepare rice and just add peas to it, not even salt and oil. Combine everything, the eggs, the rice and the shrimp mixture. Now is the time to take the rice vinegar and all the ingredients that remains and add them to the shrimp rice and your dish is ready to be served.
Now cook quick meals whenever you are running short of time without worrying that they aren't healthy.