Planning a backyard party is a lot of fun since it allows you to be as innovative as possible. The charm about backyard parties is that you can keep it as simple as possible and still make it a success. If you plan to have a summer cocktail party at your backyard, you will surely love these cocktail ideas that are easy to make.
Strawberry wine punch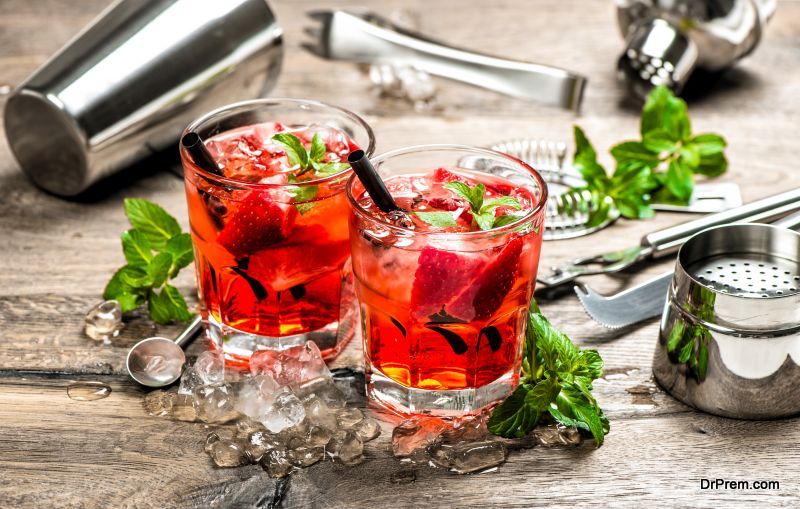 The best thing about wine punch is that you can easily have it during the summer time. This is a perfect way of cooling your body and dealing with the summer heat. You can add the touch of fresh squeezed lemon to give it a nice taste. For the decoration, you can use little thin cut strawberry slices along with a touch of lemon slices on the side.
Pineapple Rosé Sangria
If Sangria's are your favorite choice of drinks, then you should surely try the Pineapple Rosé Sangria. This is a perfect summer drink for the lazy afternoons and makes a good contribution to your cocktail party menu. A few pieces of pineapple and rose petals will be a perfect to decorate each glass.
Watermelon and lime Margarita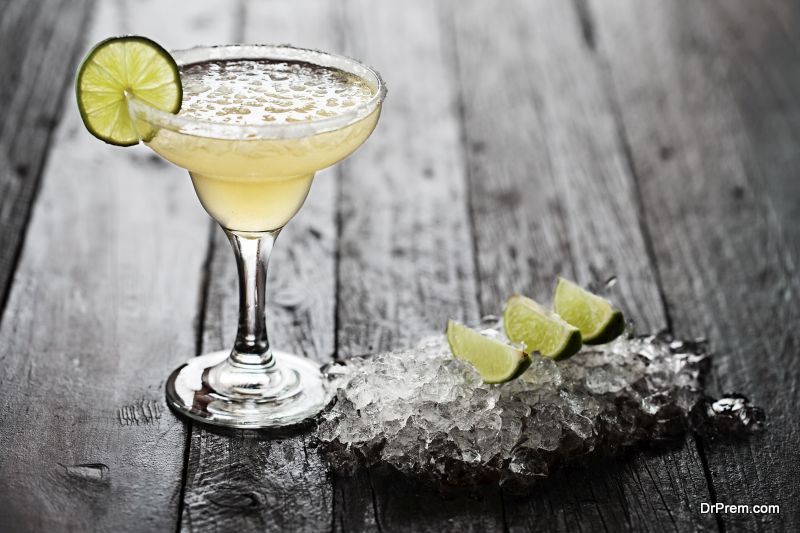 The traditional margarita now comes with a unique and healthy twist. To beat the summer heat, watermelon is one the best summer fruits you can have. Blend this fruit with some lime in your traditional margarita and you will have a refreshing and new taste. For the decoration, consider a little min leaves, a small sized watermelon and lime slice.
Raspberry-Rhubarb Collins Punch
This punch can go down easily during the summer nights. Its refreshing taste will gives you the perfect mixture of Rhubarb and raspberry. Just make a large bowl of this punch and let your guests enjoy the divine taste of this drink.  You can make this drink more interesting by adding a few fresh raspberries.
Mixed fruit punch with frozen fruit ice cubes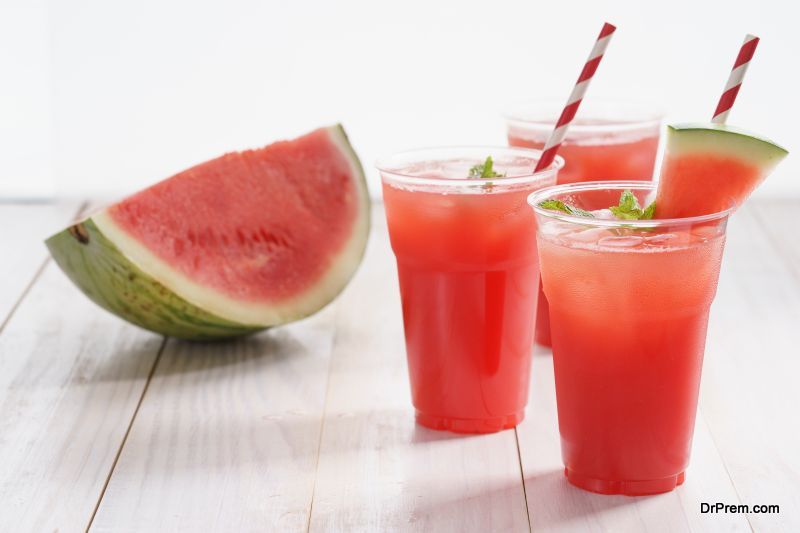 The traditional fruit punch can surely do with a new twist. For this recommendation, you can take the traditional fruit punch and mix it with your favorite alcohol. To ensure that it stays as cool as possible, and to bring in a twist as well, chop some fresh fruits and place them in an ice tray. Pour a little of the punch and let it freeze. Just place these ice cubes in the fruit punch bowl for a long lasting cold drink. Another option would be to freeze the fresh fruits with some fruit juice to give that extra flavor.