In India, food is a serious affair. When Indians eat something, they expect it to be love at first bite. The right flavors, the right spices, the right ingredients – food lovers in India are food critics of the highest degree, and they want their food to melt in the mouth! This is especially true in Mumbai, where food is life. And as more and more Mumbaikars seek unconventional, unique, edgy culinary experiences within their own budget, food trucks emerge inside narrow city lanes. Here's a look at 5 amazing food trucks that will make you fall in love with delicious street food!
Bombay Food Truck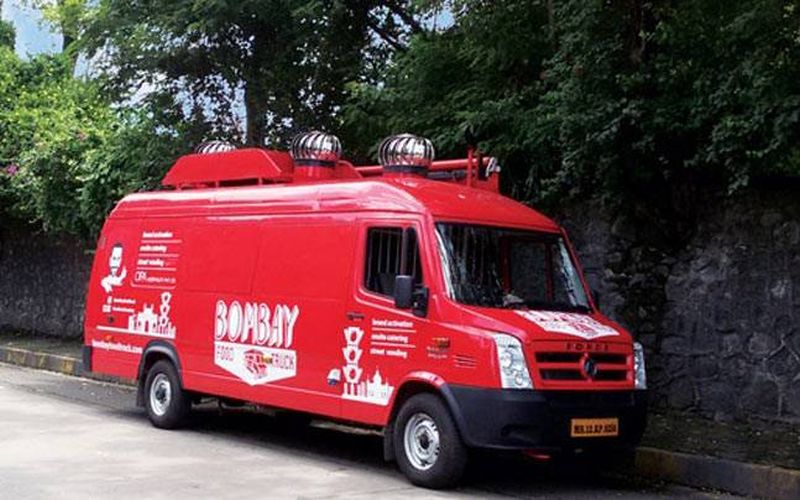 Image Source : akm-img-a-in.tosshub.com/indiatoday/images
Who doesn't love Western American dishes? Imagine, if loaded nachos and hot dogs come with an Indian twist! That's what Bombay Food Truck offers to Mumbai foodies.
Apart from refreshing lemonade, delicious hot dogs and lip-smacking cheesy nachos, this amazing food truck in Mumbai also has a paav bhaji roll for those who just can't seem to get enough of Indian delicacies!
In short, Bombay Food Truck is street gourmet, American fast food, and Indian culinary classics put together for your taste buds!
At just INR 500 for two people, Bombay Food Truck, located at G-Block (Bandra Kurla Complex) is a food paradise for anyone who loves to experiment with taste.
Bombay Food Truck is open from 11:30 in the morning to 7:30 in the evening (Monday-Friday)
Vanderlust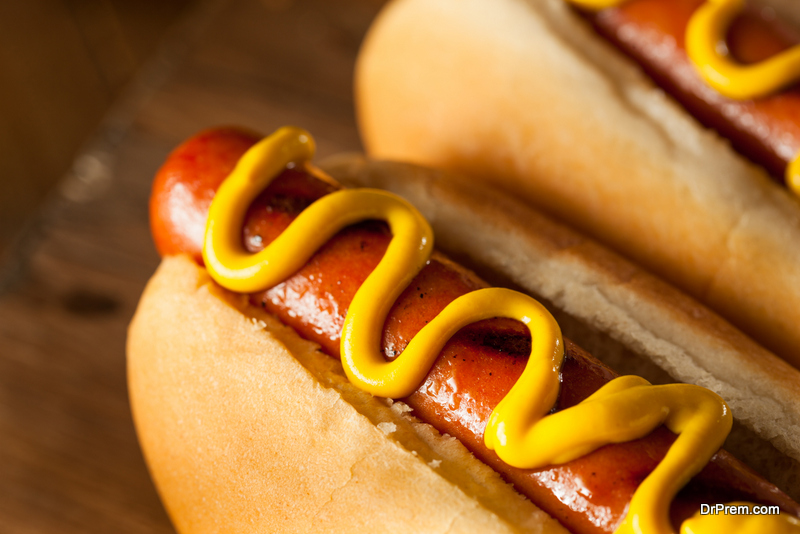 I visit a beach and never look for yummy fast food – said no one ever! If you are at Bandstand, which is seriously one of the coolest beach stands in the city, you cannot avert your eyes from Vanderlust – a snazzy food truck.
One of the most amazing food trucks in Mumbai, Vanderlust is the place where you can get your hands on juicy hot dogs and flavorful sandwiches. The cheese grilled sandwich simply melts in your mouth – it's a must try!
For those with a sweet tooth, there's sugary waffles (Nutella's a classic one!). So no matter what your taste is, at Vanderlust, you will find something for everyone to gorge on!
At just INR 400 for two people, Vanderlust, located at Bandstand (Bandra) is a food truck for anyone who wishes to swoon at delicious food at affordable prices.
Vanderlust is open from 4 in the evening to 10 in the night (Tuesday to Friday) and from 2 in the afternoon to 10 in the night (Saturday & Sunday) 
Street Food Co.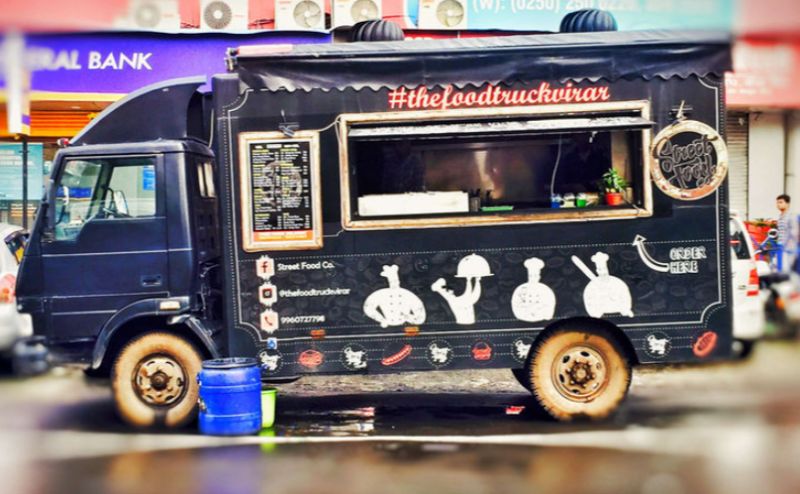 Image Source : numadic.com
Virar is a suburban town in Mumbai that still hides in the shadows of ongoing infrastructural development. But when it comes to food, this little town can stir up quite a dish! Don't believe us? Head to Street Food Co. one of the most amazing food trucks in Mumbai to find out for yourself.
You know you've reached Street Food Co. if you see a huge like, really huge) crowd of college-going students eagerly waiting for their favorite food item.
C'mon, you too will be enthralled if you found out that this food truck serves pesto Shawarma, Pina Coladas, and chilli chicken nachos with the all-time-classic cheese dosa!
At INR 250 for two people, Street Food Co., located at Old Viva College Road (Virar West), is the ultimate food truck for anyone who wants to try something familiar with a twist!
Street Food Co. is open from 1 in the afternoon to 3 in the night on all days of the week
Tasty Trails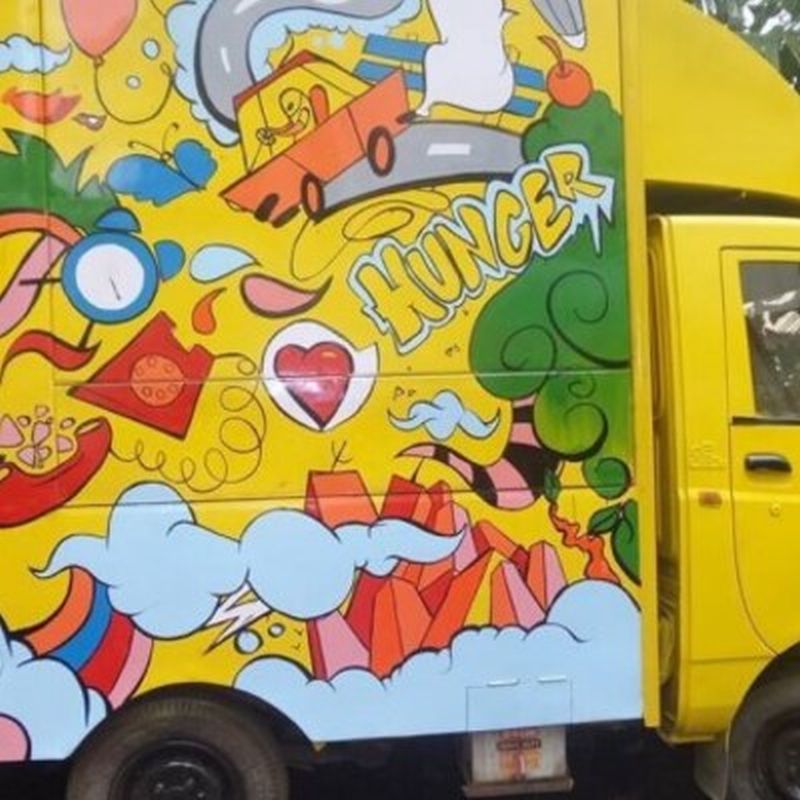 Image Source : b.zmtcdn.com
For Mumbaikars, food is love. No food joint can do complete justice to the emotion than Tasty Trails, a food truck situated in Kandivali!
The food truck offers Mexican and Italian delicacies – penne pasta, loaded nachos, Mac 'n' Cheese and so much more!
Sometimes, all foodies need is the comfort of typical fast food dishes – and this is exactly where Tasty Trails works its magic.
At INR 300, Tasty Trails, located in Mahavir Nagar (Kandivali West), is a food truck for anyone who wants to munch on their own favorite comfort food at pocket-friendly rates.
Tasty Trails is open from 7 in the evening to 11 in the night on all days except Wednesdays 
The Rolling Kitchen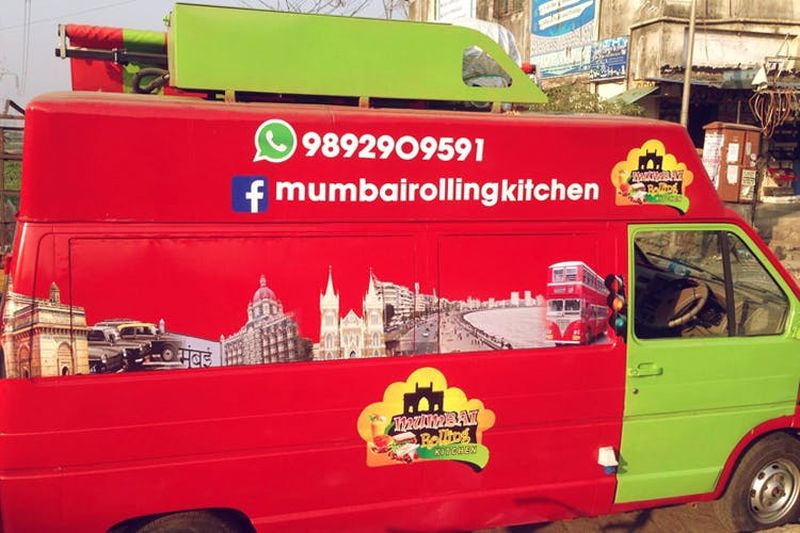 Image Source : imgstaticcontent.lbb.in
For all those food-loving souls who are still caught up in their love for crispy dosas, The Rolling Kitchen is a paradise like none other!
With delicious chocolate dosas to paneer bhurji dosas and from sada dosas to schezwan dosas – The Rolling Kitchen offers a wide range of Southern delicacy with dollops of butter within.
There is no reason to not visit one of the most amazing food trucks in Mumbai and taste one of the best things Indian culinary has to offer.
At INR 300 for two people, The Rolling Stone, located at Bhakti Marg (Mulund West) is a must visit for dosa lovers.
The Rolling Stone is open from 4:30 in the evening to 11 in the night on all days of the week 
Amazing food trucks in Mumbai are the latest rage in the culinary world of the city. They are popping up at every nook and corner around the Indian financial capital – in hopes that one day, Mumbai will also turn into the culinary capital of India.
And why not? With the kind of food experimentation that food trucks in Mumbai are taking on, and the way foodies are in love with what they offer, Mumbai might soon be known to the world for not only Gateway of India, Marine Drive, Wankhede Stadium and the Queen's Necklace, but also for these amazing food trucks spreading culinary love everywhere!