Sauces add flavor and taste to your food, there many types of them. In fact, there are numerous numbers of combinations to make a sauce. Making a sauce can be easy and take just a few minutes to prepare.
Peppercorn Sauce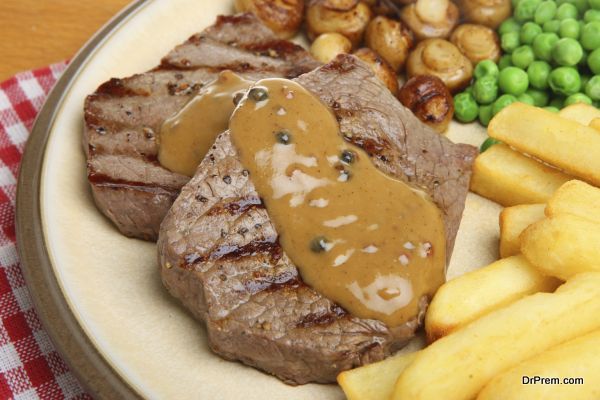 You need red wine vinegar to start with, pour about 2 tablespoons of it in a non-stick skillet. Pour chicken stock a little over 150 ml to the vinegar and heat it until the mixture is reduced to half. Then green peppercorns are crushed in the pan with a spatula or the back of the spoon, 2 teaspoons of it are enough for the sauce. To thicken the contents add 4 tablespoons of double cream and simmer for about two to three minutes.
Black Bean & Sesame Sauce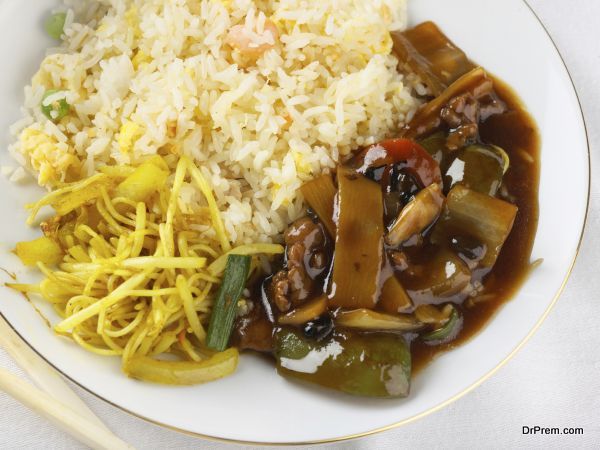 To prepare this thick delicious sauce pour honey 2 teaspoons, grated ginger ½ teaspoon, dark brown sugar 1 teaspoon, Chinese five-spice powder 1 teaspoon, cider vinegar 2 tablespoons, soy sauce 2 teaspoons, tahini paste 2 teaspoons, a red chilli and 5 tablespoons water in a mixer. Blend the mixture a little and then add half a can of black beans into the mixer jar. Keep blending until the mixture gets soft. Then transfer it in to a saucepan and allow it to simmer for 5 minutes, don't forget to stir continuously.
Oven-Roasted Garlic and Tomato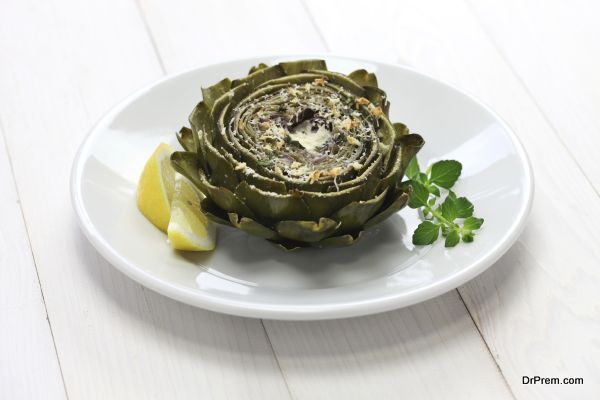 This is perhaps the most simplest and aromatic tomato sauce ever. Take canned peeled tomatoes and garlic cloves in a baking dish. Sprinkle salt and pepper as per your taste on the tomatoes and pour a little olive oil too. Remember not to slice tomatoes you need them 'whole'. Place the baking dish in the oven and bake at 425 degrees for about 35-40 minutes. Now transfer the contents in to the blender and convert it into a puree.
Whole Meyer Lemon and Olive Oil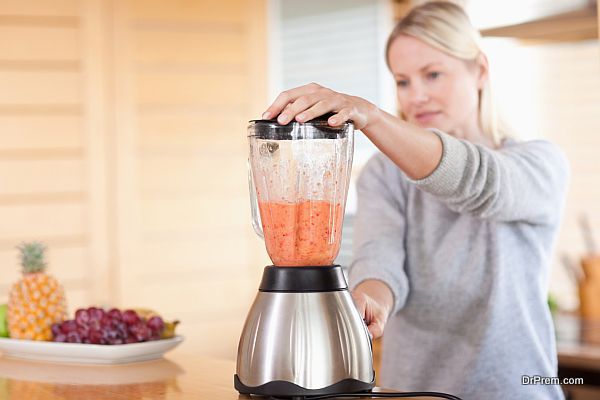 You can prepare this citric flavored sauce in the wink of an eye. Put a complete Meyer lemon without peeling in a blender, pour ¼ cup of olive oil slowly in the blender. Keep in mind that for any additional Meyer lemon you will have to add ¼ cup of olive oil each. The sauce you get is sweet and contains the citric flavor of the fruit.
Delight your friends and guests with your culinary skills, table these sauces with the main course. These are easy to make and not at all time consuming.