Now this doesn't mean putting the kids in your next stew or spaghetti Bolognese – it'll taste horrible – but rather getting your children to help out with some of the cooking. Getting them involved in the culinary side of things from a relatively early age is a great idea; it's something that will make them feel grown up and be proud that they've actually helped create something. Plus, you'll also hopefully have something nice to eat at the end of it.
Here are some tips and ideas for getting the kids involved when you're cooking…
Get them their own equipment
To really make them a part of things then get them their own little sets of kitchen equipment and utensils. You don't have to get them a food mixer or anything like that, but just some wooden spoons, an apron, cookie cutters, etc, will really make them enjoy the whole experience that bit more. You also don't have to worry about them breaking your things then, too!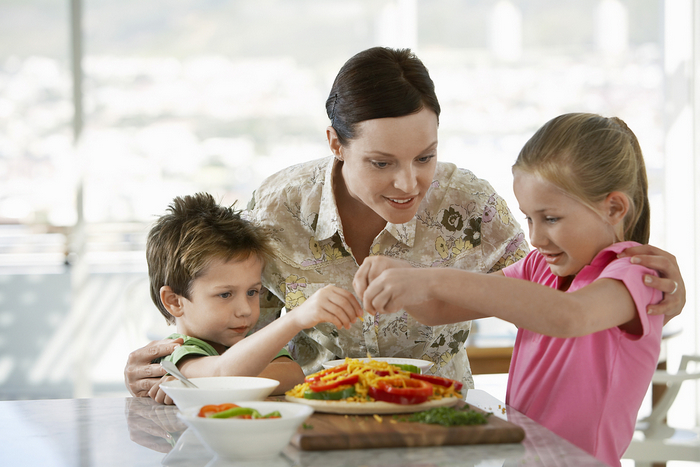 Baking is a good place to start
If you're just getting your children into cooking then baking is a great place to start. A lot baking involved whacking everything in a bowl and mixing it, which is perfect for little ones whose fine motor skills aren't yet refined. There is plenty you can do with baking – cakes, biscuits, tarts – so there will no doubt be something yummy to eat at the end of it.
Explain as you go along
If you really want your children to learn about cooking then make sure you explain everything as you go along. If you don't then there's a good chance they will just become confused and not really sure what's happening. It might take a bit longer this way but it's worth the extra effort. Also explain about the different foods your using; it's a great time to explain where different meats and other foods come from so they know exactly what they're eating.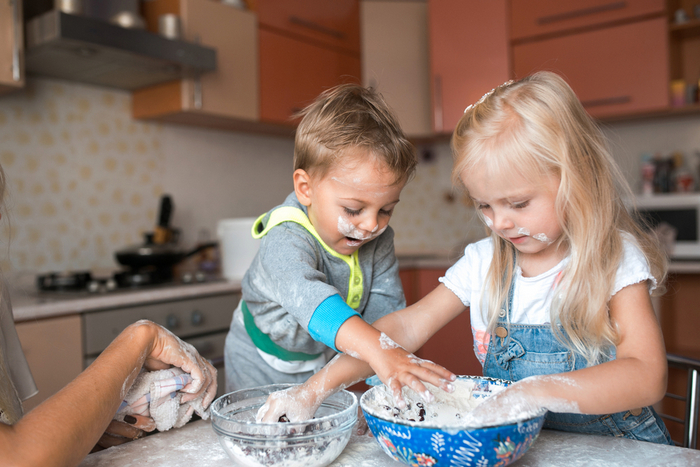 Safety first
Cooking can obviously be quite dangerous for children, so make sure the necessary precautions are taken. For example, only use the back hobs where possible, always turn pan handle away from them and move knife blocks away from the edge of the work surface. You should also teach your children about food hygiene, getting them to wash what they've used and explaining the perils of raw meat, etc.
Get messy!
One thing that's almost unavoidable when cooking with the kids is that it's going to be messy, so don't fret too much about keeping everything neat and tidy. The children will enjoy it more that way and are much more likely to want to do it again.
For some great recipes to make with the kids, check out BBC Good Food, whilst if you need some new cooking equipment, from microwaves ovens to spatulas, both Electric Shop and Lakeland are excellent.