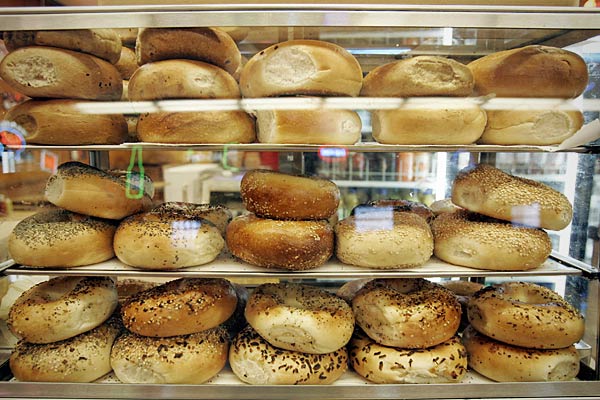 This writeup is all about bagels, doughnuts, breads and all those chewy delicacies which would take you far away from your world, into the world of aroma, food and magic. Today, bagels are easily available in different parts of the world, leave alone America. But for those who have tasted the enchantment of this New York delicacy in its native land, they would understand how brutal it would be to ask them if they could feast on some other city's bagel with an equal relish. Of course, the answer would be no! But hold on! It should not be a plain negative when it comes to food! After all, food is the only compelling compulsions that reigns in lives of many people like myself. So, I dedicate this page to bagels, in fact the best bagels in America and where exactly that could be found. Although not the exact replicas of their New York counterparts, these bagels can anyways be qualified as the best in America due to their close resemblance to the staunch standards that have been painstakingly forged by the masters at New York. Let's have a look at some of the best providers of a mouth-watering breakfast across America.
1. Alpharetta, Georgia: BB's Bagels
In case you are presently finishing some job in Atlanta, and are desperately looking out for some great bagels with a New Yorkish tinge, BB,s Bagels is the place that is waiting for you. This temple for food lovers claims that it is the only place in Atlanta where you could expect the welcome hospitality of hand rolled and kettle boiled bagels. So next time any of you bagel lovers are there in Atlanta, don't forget Alpharetta. This place houses the bagel heaven in Atlanta.
2. Austin, Texas: Wholy Bagel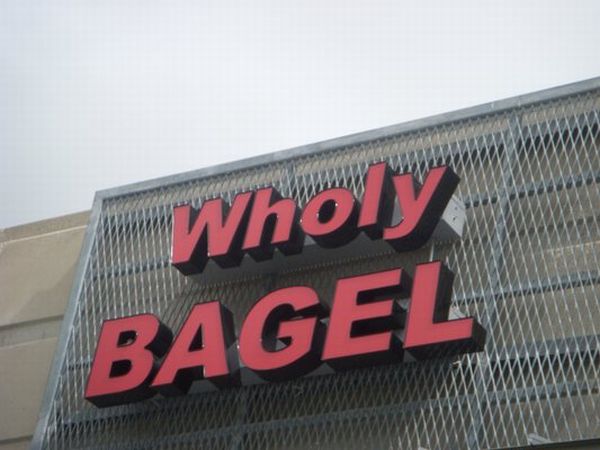 Scott Campanozzi's gift to bagel lovers in Texas, Wholy Bagel is the best in the town, and of course in the city. Kettle boiled and baked with utter care and love, the bread baked here feature a glossy and firm exterior with an exactly opposite inner chewy matter to feast on. The place is so famous that it would declare 'stock over' for most of its varieties after 1 pm. With a wide set of choices to offer, some of the core offering here are the salt, sesame, onion and pork filling.
3. Brookline, Massachusetts: Kupel's Bakery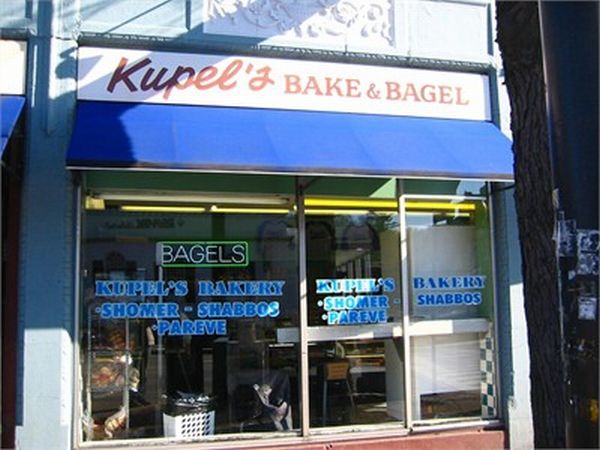 Opened in 1970's by the Kupelnik family, this place oddly boasts of smaller, crossly baked and denser bread varieties. The uniqueness that makes it stand apart is the variances in the flavors of its creamy cheese spread. Some of the most mouth watering and ear renting flavors are scallion, honey walnut and green olive. Once you are in, just keep four of the offerings in mind along with the kind of bagel you wish to order, and your taste buds would be absolutely satiated. With almost 20 different variances to present, the place experiences the egg, sesame and poppy seed varieties selling like hot cakes.
4. Burlington, Vermont: Myer's Bagels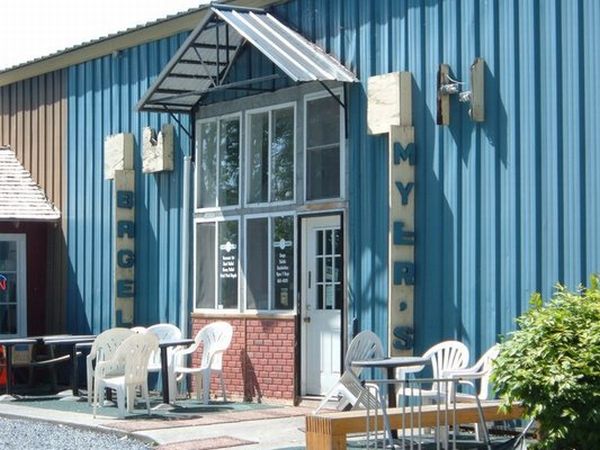 Although a New York resident might not well get adjusted to the conventional Burlington breakfast, Myer's bagels provide respite. They are of course not up to the New York standards, they are simply put apart. These bagels are a class in themselves. They feature a thin and chewy material. The specialty, they are wood fired. The specialties that are sure to draw you here are Cheddar-dill and olive-pimiento cream cheese.
5. Delray Beach, Florida: Original Brooklyn Water Bagel Co.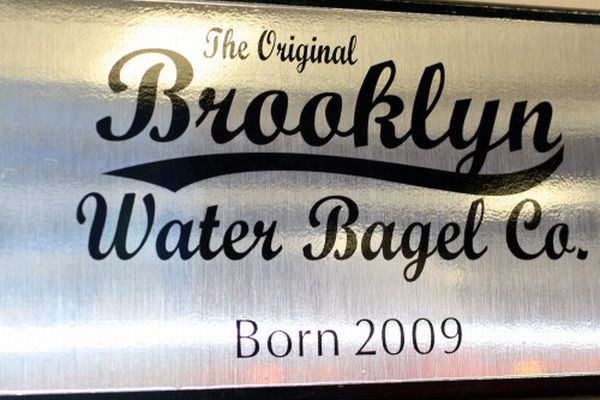 A secret revealed, do you know how New York bagels have their distinct taste? It's all in the water. So, Original Brooklyn, determinedly unearthed the secret and applied it. They have maneuvered their water treatment process to get that same New York water. They boil their bagels in this water and make them ready to use even for New Yorkers.
6. Lincolnwood, Illinois: New York Bagel & Bialy Corp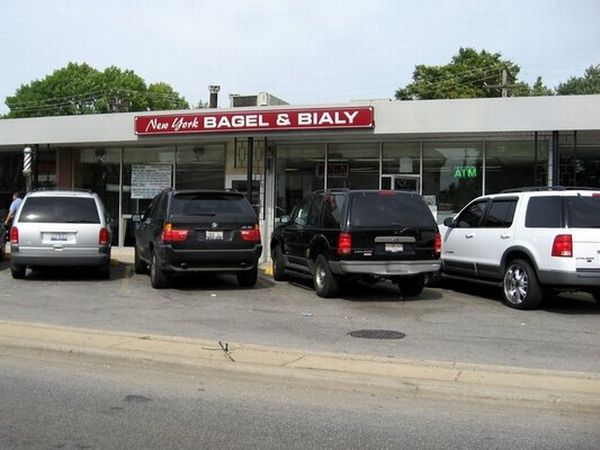 If you are a lover of density with chewiness, this is the joint that is meant for you. Situated in Illinois, this place offers simply wonderful preparations. Small in size, dense and chewy, as their bagels are, they are sure to keep you wondering as to what is it that makes it so special? Well it is freshness that carries the magic. Ask for a flavor and you would get it here! The best thing, you can visit it any time you feel your tummy calling for some fuel, even at 2 in the night!
7. Los Angeles: The Bagel Broker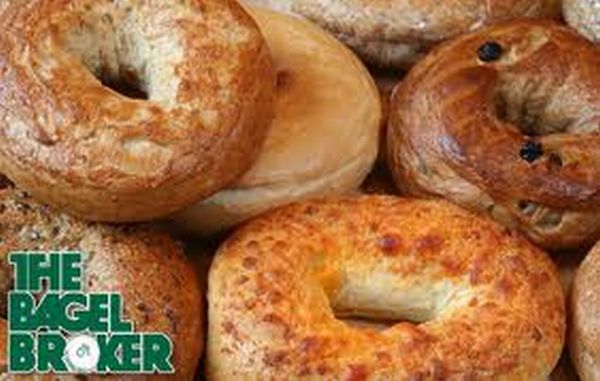 Superbagels on the way! Baked out of high quality ingredients like unbleached high-gluten flour, this joint keeps a keen eye on the quality of their products. If you are a cheese-onion or a salt maniac, you should go for nothing else in Los Angeles. Open the door and sit on a table, and once you are in, don't forget to order a Nova box Bagel Sandwich. The bagel Broker is popular for this recipe.
8. New York: Bagel Oasis and Terrace Bagels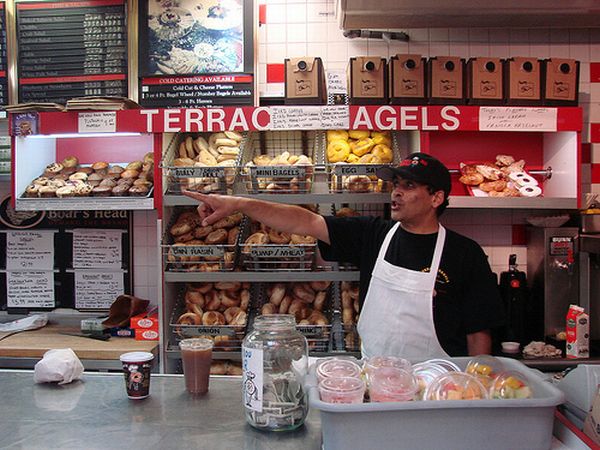 And when we are talking of New York, nothing actually needs an explanation. It has to be the best. And hence, there is not just one, there are two shops that have been shortlisted as the best in New York. Featuring the same, old, craved for firm and crisp out with a soft yet chewy in, these bagel shops present themselves at their best at all times.
9. Seattle: Eltana Wood-Fired Bagel Café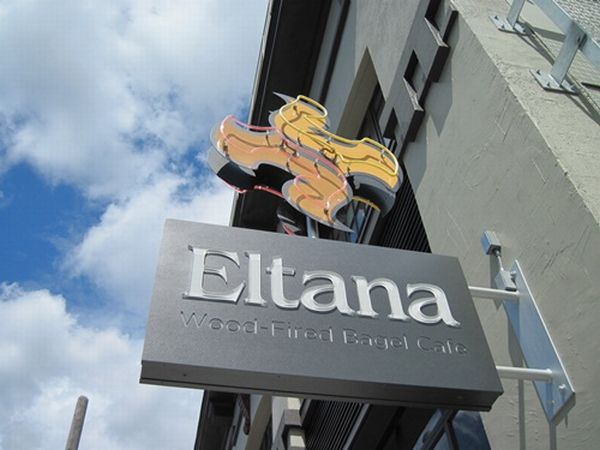 Montreal style at its very best! Eltana presents small sized chewy bagels with a dimly sour inner part and a crisp outside. The specialty, these bagels are hand rolled and wood fired. No boiling scene in between. The firing process scars the exteriors and leaves a trailing smoky flavor. Ask for flavors and you would get it because there is always some innovation as far as flavors are concerned in Eltana.
10. St. Louis, Missouri: The Bagel Factory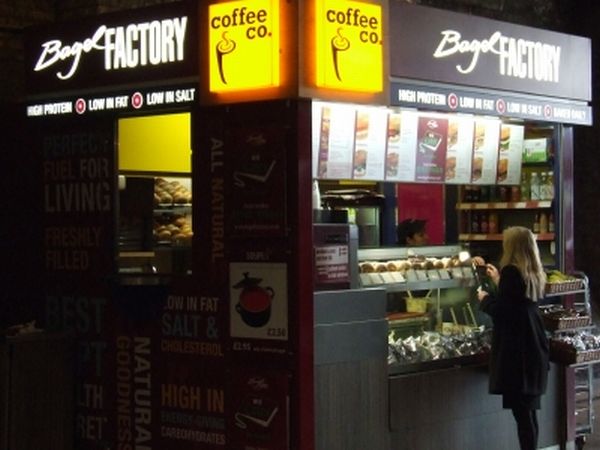 Old is gold, and as far as this St. Louis fantastica is concerned, the idiom applies true to it. Aptly named, the Begal Factory, the place provides nothing but a legacy. Maintaining a toned popularity even without a standard website to showcase its products, the joint is a sheer exemplary phenomenon of how quality speaks at its best. The bagels here are baked in the same old fashioned process of boiling and baking. No innovations included! Crunchy as well as soft, it's bagels are something that you would truly cherish.