India is truly incredible for its amazing s. While it comes to talk about the best restaurants in Indian, we must mention the name of Delhi, the capital of India. Delhi has a number of flawless as well as flavorsome restaurants that pull towards the attraction of many people. Now, let us see five best restaurants in Delhi.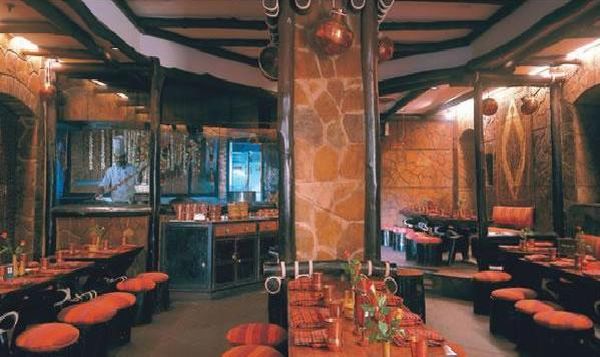 1. Karim Hotel
Let's begin with the most popular restaurant in city and that is none other than the Karim Hotel. It was established in the year of 1913 in Old Delhi. The main attraction of the restaurant is its very special cuisines. It offers a large number of Mughal cuisines. So, if you would like to have the actual taste of the most famous traditional Mughal foods, then you must come to the Karim Hotel. The Seekh Kabab, Dil Bahaar, Dil Pasand are a few of the most popular Mughal foods that are provided here.
2. Bukhara
The second most exceptional restaurant in Delhi is the Bukhara. In fact, it is the restaurant that has won a number of awards like the "Best in Asia" in United Kingdom Magazine and "Best Indian in the World", etc. Like the other restaurants, it is also famous for its most delicious food items like Shai Kabab with Naan Bread, Murgh Malai Kabab, Dal Bukhara and the Burrah Kabab. It is located in New Delhi. So, do not forget to come here with your family, if you are a real Kabab lover.
3. Veda
Now, move to another most popular restaurant in Delhi. It is known as Veda and located in New Delhi. It is a bit costly restaurant, but it provides amazing foods with excellent romantic environment. Hence, you must not forget to come here with your partner to have some delicious foods and some romantic moments. Almost every food is famous here, but the Lamb Leg is very special. A huge number of foreigners come here to taste such a wonderful dish.
4. Chor Bizaare
There are a huge number of people who just love to eat the Kashmiri foods. If you are one of them, then you should come to the most eminent Chor Bizarre. Here you would have the some of the greatest as well as appetizing Kashmiri foods with varieties of flavors. The Chor Bizarre restaurant is located in New Delhi and one of the most popular one-stop food solutions in New Delhi. Wazwan is the main food item that attracts a lot of people to the precise restaurant.
5. Punjabi By Nature
If you come to Indian and do not taste the Punjabi foods, then certainly you would miss something. However, you do not have to go to Punjab to taste the Punjabi foods, as the Punjabi By Nature restaurant will provide you the best Punjabi flavors. The Raan-e-Punjab is one of the most popular dishes in this restaurant. Vodka Gol Gappas and Naan bread are also some most popular foods available here. The Punjabi By Nature restaurant is situated in New Delhi.