A variety of dressing and sauces can transform leftovers to a delicious meal. With a quick-pre sauce to make most of it, especially when you aren't in a mood to cook anything. Usually, dressing and sauces are considered very heavy, calorie-rich and nutrient-poor. But using plant-based ingredients instead of dairy and processed foods can change that. You don't have to cling to traditional stuff when there are options available. To assist you in this, we have some suggestions:
Moroccan Carrot Dip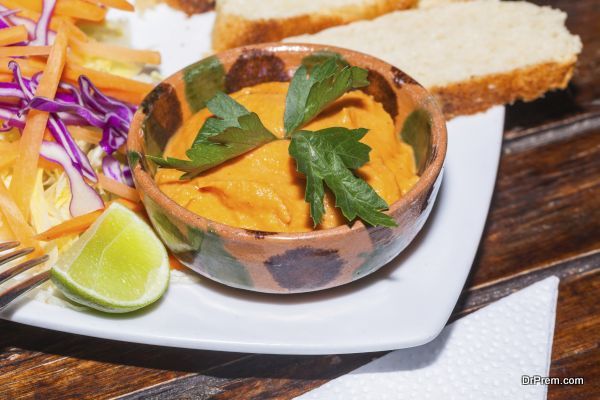 For a sprightly, spicy twist, Moroccan dip works well. You can surprise everyone at dining table with this flavored and colored dip. All you require are carrots, cut in discs, cashews, apple cider vinegar, clove garlic, ginger, cinnamon, ground cumin, ground coriander, ground fennel, and you can also add freshly ground black pepper.
Ranch Dressing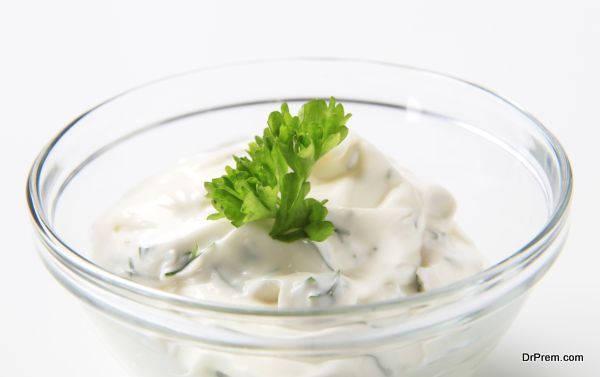 It's a raw version of Ranch Dressing. It can make your ordinary salad extraordinary if you can arrange freshly extracted lemon juice, red wine vinegar, raw, tahini, flat-leaf parsley, chives, garlic powder, onion powder, raw agave nectar, and Dijon mustard, which could be emitted for raw version. Faint seasoning of garlic and onion is recommended for better dressing.
Citrus Tahini Dressing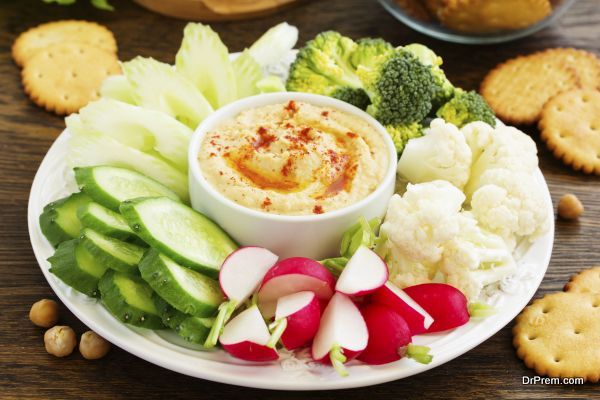 This dressing can be easily homemade and is slightly thick due to tahini. The flavor will your salad even interesting, especially for children. Before you could try this on finely julienned greens, you need orange juice, lemon juice, tahini, apple cider vinegar, agave nectar, Dijon mustard, fresh ginger, some clove garlic, hemp, walnut, or olive oil. Preferably, use a standing blender or an immersion blender.
Curried-Almond Dressing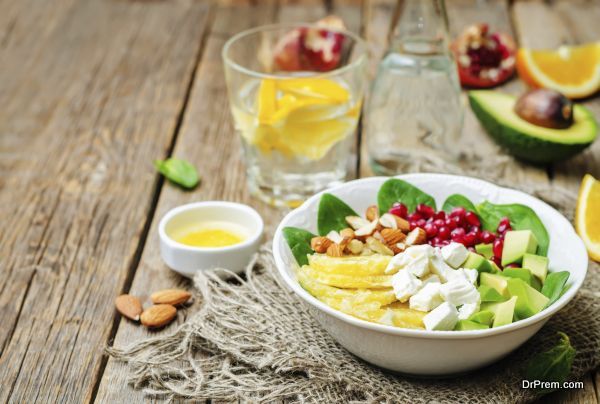 You can call it plan-powered dressing that'll support your greens and can be used as dip too with a very subtle curry flavor in a creamy, sweet base. To prepare this one, you need some raw almonds, apple cider vinegar, agave nectar, small clove garlic, freshly grated ginger, Dijon Mustard, curry powder.
Magical Oil-Free Vinaigrette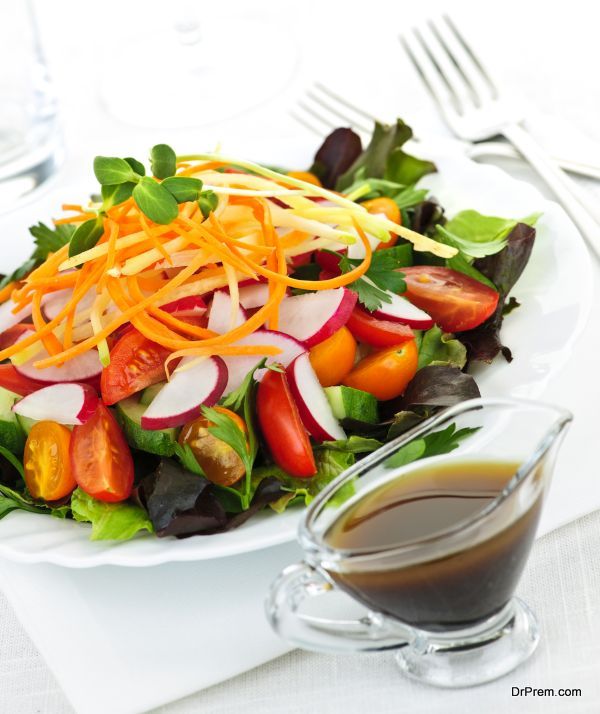 If you want oil-free dressing, then surprisingly thick vinaigrette is virtually fat-free. You are good to go with some unsweetened applesauce, apple cider vinegar, balsamic vinegar, mild mismo, Dijon mustard, cumin, cinnamon, pure maple syrup and black pepper, if you like.
Keep in mind that ingredients are chopped or grinded properly. Preferably, you would require a standing, high-powered blender. Amount of salt, pepper, and ginger can vary in accordance with your preferences. If you face quantity issues, then surf some food blogs to get more idea.