Phuket is known for its truly amazing restaurants. If you ever get to visit Thailand, don't miss the chance to taste delicious dishes of the spectacular restaurants at these precise places. Here are the five most renowned restaurants in Phuket. While some of these restaurants are famous simply for their delicious and spicy foods, others hold a reputation for their traditional Thai foods. Here you can savor all types of spicy and juicy curries, veg and non veg noodles and soups etc. Now, let's move to those truly awesome restaurants located in Phuket.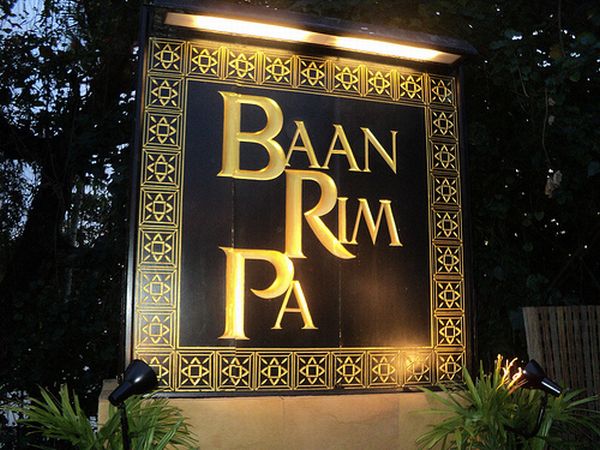 1. Baan Rim Pa Restaurant
The Baan Rim Pa could be a pleasurable choice for real Thai food lovers. Here you can have some amazing Thai curry dishes. Not only this, here you can taste some traditional Thai curry dishes that is difficult to find anywhere else. The Prawn Green Thai Curry is the most delicious food item that you may taste here. It is located at the Prabaramee Road in Kalim Beach. Here you need to pay just about $60 or 2000 Baht for two people.
2. Raya Thai Cuisine Restaurant
It is one of the most famous restaurants in Thailand and known as the Raya Thai Cuisine. It is mostly renowned for its high quality dishes. The precise restaurant is located at the New Debuk Cross Road. Khun Garab is the chief chef in Raya Thai Cuisine restaurant. Raw papaya salad, Barbequed chicken on sticks and stuffed bell peppers are some of the best foods served in this restaurant. If you come here to taste the delicious foods, then it would cost you just about $25 or 800 Baht for two people.
3. Mom Tri's Kitchen Restaurant
The Mom Tri's Kitchen Restaurant is situated at the Kata Noi Road and is one of the most eminent restaurants in Phuket. A large number of honeymoon couples come here to celebrate their special moments. Hence, this is one of the most romantic restaurants in Thailand. It charges near about US $75 or 2500 Baht for two people.
4. Silk Restaurant
If we are talking about the most eminent restaurants in Phuket, then we should not forget the name of Silk restaurant. The restaurant is mainly popular for serving the traditional foods of Thailand. Thai chicken fried rice and Thai vegetable noodles are the most delicious dishes severed in Silk restaurant. It is located at The Plaza Surin and it charges $45 or 1500 Baht for two people.
5. Kan Eang Seafood Restaurant
The name of this restaurant reveals the type of dishes available here. The Kan Eang Seafood is the king of seafoods in Thailand. Almost every type of Thai seafood is available here. A huge number of seafood lovers come to the Kan Eang Seafood restaurant to taste the most delicious seafoods. It is located at the Viset Raod and here you need to pay $35 or 1200 Baht for two people.