Everyone loves tater tots. Made of deep-fried, grated potatoes, these small sized snacks are a favorite with kids in particular. Crispy and tasty, they are regulars at most evening parties or snack times. However, instead of simply frying and then serving them with sauce, consider giving these traditional snacks a twist with these easy to make tater tot recipes.
Totsagna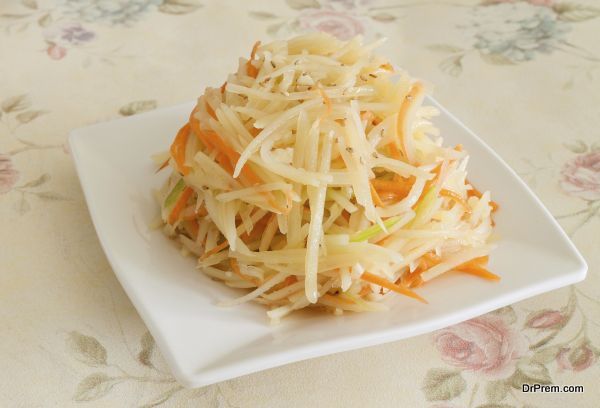 Make your own Lasagna version of the tater tot, giving it a quirky name like Totsagna. This tasty tea time snack is ridiculously easy to make and can be stirred up in a matter of minutes. Simply replace the rows of noodles you find in lasagna with tater tots instead.
Another rather easy way to do this is to stir the tater tots into a ricotta mixture and then pour it into a casserole dish. Top the mixture with shredded cheese and marina, and bake it in the oven. Voila! Your totsagna will be ready in no time at all.
Cheese – Garlic Tater Tot Bread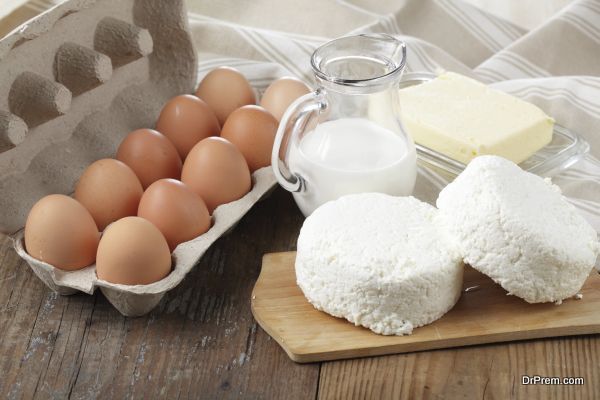 How about using tater tots to create your very own cheesy garlic bread snack? Since the tater tots already contain a fair amount of garlic seasoning, consider adding the cheese alone for this snack.
Combine some cheese, butter and egg in a mixing bowl. Mix the ingredients nicely and add the tater tots into the mix. Pour all mixture into the Bundt pan, ensuring that they stick together by packing them tightly. Cook the tater tots in an oven at 425° F for about 30 minutes. Cool the tater tots for about 10 minutes and then remove them from the pan.
Cheesy Egg Tater Tot Cups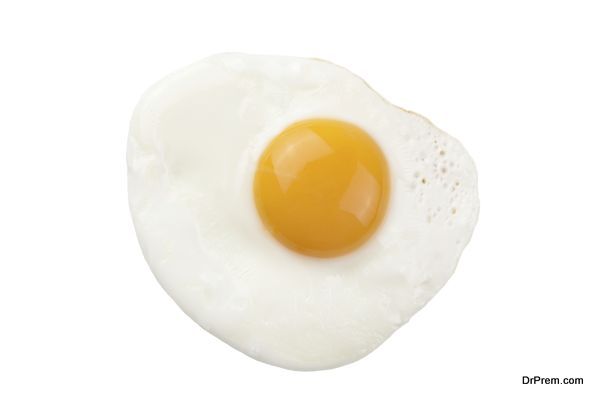 This brunch recipe will definitely be a great hit with everyone. Butter the insides of the cups in a muffin tin. Set aside the tater tots after frying for about 15 minutes. Place at least 3 tots inside a muffin tin and mash them up nicely. Mold them to create a cup like shape.
Sprinkle some cheese into each tater tot cup. Crack an egg on top of the cups and then place them inside an oven. Cook at 325° F for about 20 minutes. Serve with hot sauce.
Tater Tots Bacon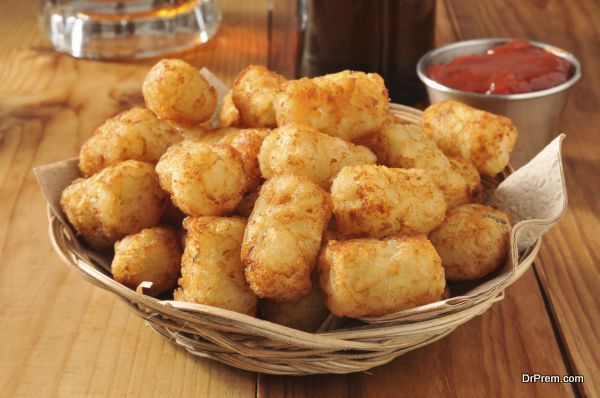 This is one of the easiest tater tot recipes you can come across for sure. All it needs it some fried tater tots and a strip of bacon too. Cut the bacon strip down the middle until they are half as long. Thread one strip of the bacon on a skewer, add a tot after it, turn the bacon around the skewer it over the tot and then repeat it with another tot. Repeat this till the end of the bacon. Bake the tots in the oven at 375° F for about 20 minutes. Let the kebabs cool and serve them with sour cream or sauce.
Tater tots are the perfect snack time recipes for kids. Instead of frying them and then serving them in the usual manner, consider serving them in these really cool and innovative ways.