The most awaited season of celebration and gifts has arrived. You add an emotional quotient to the gift when you actually take time off to choose and make it on your own. You need to just spend little time in collecting some items from the market and then combining them into a non cooked item. There are such food items who`s combinations can result in new recipes and these recipes are not required to be cooked. Making such gifts doesn't require much capital or money. It is easy to make and takes very little time to complete. You just need a little effort on actually selecting the item and packaging it creatively. It works best when you attach special messages to such gifts in form of stickers or may be a small card.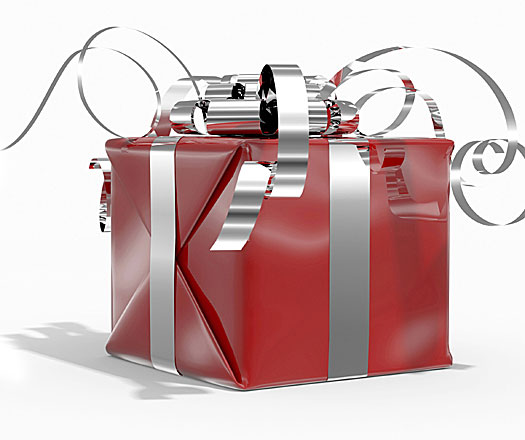 Here are 10 Quick 'no cooking' gift ideas:
1. For this you need to jot down on all treasured family recipes that you know or try to take some effort in asking others about it. Now, buy a good colorful journal. Copy those recipes in the journal using different font writing to give a creative touch. You can even try printing on beautiful recipe cards.
2. You can buy some candy canes or even opt for the flavored candy sticks if there are special choices on flavor of the person you are gifting. Now, dip it in a semi sweet chocolate that has been melted. Leave it to dry and harden. These can be used as a tea or coffee stirrers. It looks pretty good when tucked in a coffee mug. You can even consume it later on.
3. You need to buy some small herb plants. Now gather them and put in a basket. On each herb now put recipe cards that could be made with that herb. The basket can be wrapped with any bright paper.
4. For this, you need to get a bottle of wine. It is amazing when you add this to the meal you cook at home. It enhances the taste. Even if you hate the meal, you'll love this.
5. One needs to buy a small Styrofoam cone. Now fill the cone with cranberries. Before filling the berries in the cone, use herbs such as basil, capers, mustard seeds and cilantro as a base. Use some clove studs in between the herbs. After filling it, toothpicks can be used to close the mouth of the cone and even fixed on other part of cone for proper packaging.
6. This is easy. Buy one pepper grinder or salt mill. Now fill it with pepper corns and salt. You can wrap it with colorful and bright papers. You can even add a recipe book to it.
7. This can be a gift for the whole family. You can fill the cookie jar with cookies. Now use some food color, sugar candies, colored sugar, cookie cutters and jimmies to spread it over cookies for decoration. You can even add the favorite cookie recipe to it.
8. For this you need to buy a bulky oven mitt. The mitt is lined with colorful cellophane. Fill the mitt with jellybeans and nuts. Now after filling in the nuts, you may use some ribbons and tie it around the mitt for decoration.
9. For this you need to get a Bundt cake that has a hole at its center. With the help of silk flowers, you can try making a small nosegay in a low cost small bud vase. This could be placed at the center. You can use colorful cellophane and bow to wrap it.
10. This is too quick and easy. One needs to buy a decorated ceramic loaf pan. You can fill it with bread mixes. Bread mixes are easily available in the market and at low prices.