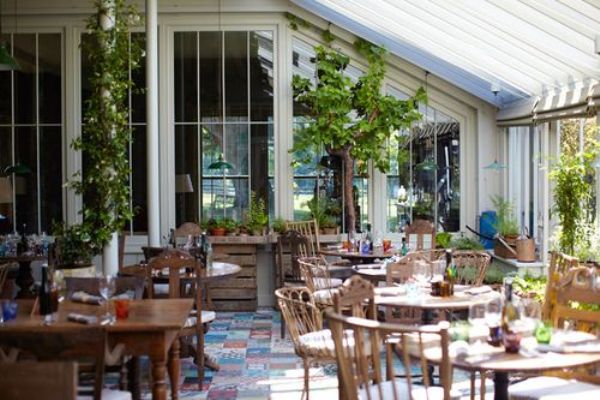 The locavore movement is a great step towards having an eco-friendly country and world altogether. What this means is that renowned chefs who till now imported food items from various countries and places around the world, would actually stop doing that and produce their own veggies and meat locally. Don't be surprised to know that restaurant owners are actually farming their own produce, while some have tied up with local farmers for their restaurant needs. This saves fuel, money, keeps the produce fresh and free from pesticides and preservatives. Let us see 10 such restaurants in the USA which are a must visit if you want some delicious and freshly produced and cooked food.
1. The AR Valentien – La Jolla, CA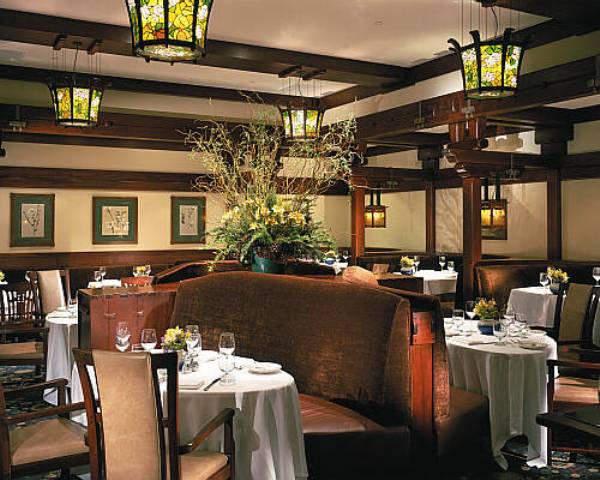 The restaurant is more like eating at home. There is a large table which seats about 10-16 people at a time, while the chef prepares his recipes from the local seasonal foods available. It makes you feel more like a family dinner. Jeff Jackson, who is the executive chef prefers buying fresh produce for the restaurant from the close by Santa Monica market. From local scallops and clams to freshly picked local strawberries make a delicious meal in the AR Valentien. Some tender veggies include fresh halibut, baby artichokes and fava beans plucked when tender.
2. Manresa – Los Gatos, CA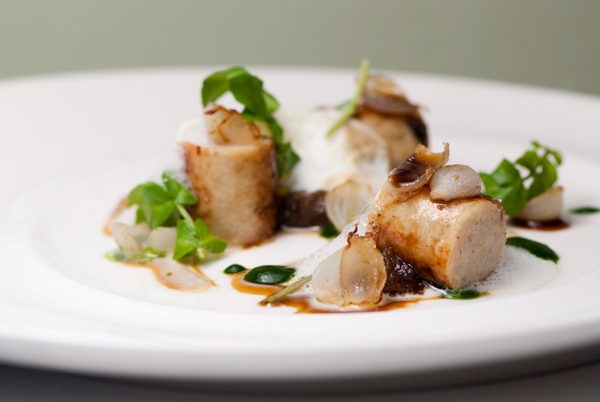 Chef David Kinch of Manresa restaurant prefers buying all his restaurants foods from the Love Apple Farm, owned by Cynthia Sandberg. The menu in the restaurant changes with the produce grown in the farm. The chef makes innovative dishes giving his special touch to the lovely produce that he has seen growing in front of his eyes. Freshly grown and plucked tomatoes, potatoes, green vegetables and much more are taken from this farm and cooked fresh for the guests at the restaurant. The chef is also famous for the dish he named 'Into the Vegetable Garden', which includes leaf, stem, flower, root and many more vegetables with herbs.
3. Montagna at the Little Nell – Aspen, CO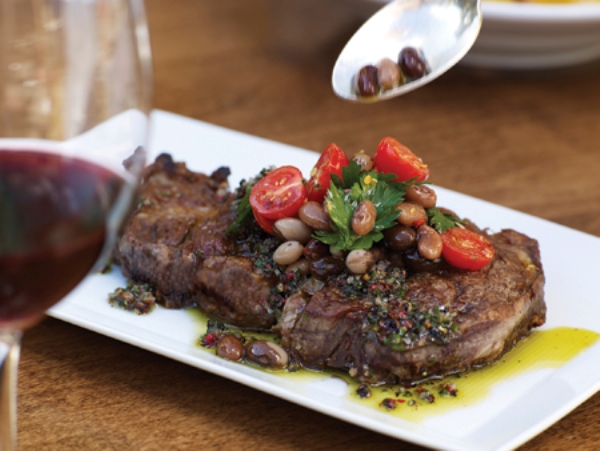 This fabulous restaurant is famous not only for fresh vegetables but also for fresh meat, especially pork and beef. The chef Ryan Hardy is a famous cheese maker and chef. He runs the Montagna and makes cheese from goat's milk, freshly sourced from a local goat herd owner. He also owns a farm which is the source for chicken, pork, eggs, lamb and beef. All these are fresh and hence, provide the restaurant a class of its own. The chef's signature dish is crispy chicken with locally produced fava beans, mint, radishes and pecorino reserve.
4. Woodfire Grill – Atlanta, GA
The restaurant is a true organic one. Chef Kevin Gillespie likes to cook using food grown organically and produced in the nearby farms. There is a wooden grill set up in the restaurant which serves grilled duck served with local veggies. The cuisine he cooks is often called 'creative American' and hence, it is innovative and delicious. Popular dishes include grilled duck breast accompanied with Georgia peaches, blue cheese from Point Reyes and mashed potatoes and chicken from Carolina with roasted asparagus.
5. North Pond – Chicago, IL
Bruce Sherman, the chef at North Pond is a strong believer in serving freshly produced local foods. He believes that fresh produce taste much better than the ones that are sourced from far away lands. He also feels that by using the local produce, he is helping boost the local economy and is also able to give a personal touch to the food served to the guests. He even has a website which tells you where the local produce comes from, also mentioning the farm. The menu changes almost daily, depending on the local produce. Some famous dishes here are Eggs from the farm and lobsters, beef which has been fed on grass and many more such delicious produces from the local farms.
6. Cinque Terre – Portland, ME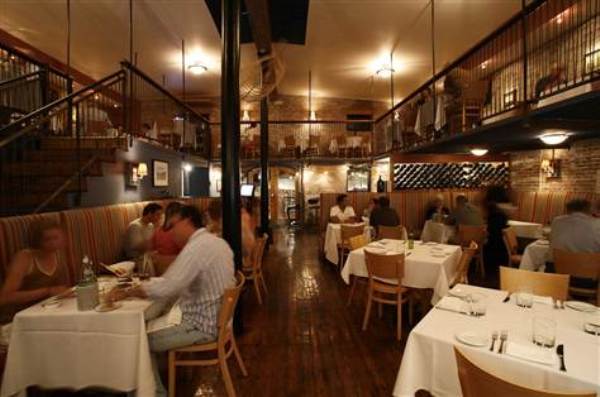 The chef Lee Skawinski who owns and runs two restaurants in Portland likes to keep his produce fresh from the garden. Both his restaurants receive produce from the Grandview Farm. The best part is that the staff at both the restaurants is also involved in the process of growing the produce and taking care of it, until it comes to the restaurant. Then they turn these personalized foods into wonderful dishes. This way, the restaurant can plan their menu and ways of cooking. The menu changes seasonally and sometimes even daily. The kitchen staff is taken to Italy twice a year to see how the Italian vegetables are grown, to ensure best quality.
7. Chester Creek café – Duluth, MN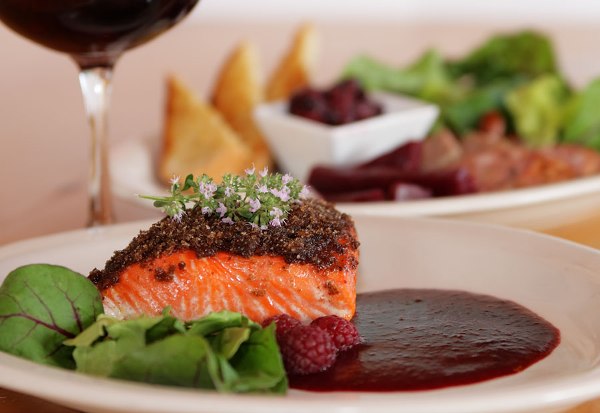 Chef Carla Blumberg, also the owner of Chester Creek Café started using the local fare from local markets with the aim of helping farmers with their farming troubles. The food prices had dropped down and the farmers were unable to make any profit. Now, the chef uses them to churn out some delicious local American dishes in her restaurant. Sometimes there are international dishes too made from some seasonal produce. The fish, shrimp and clams come from the nearby Lake Superior.
8. Tupelo Honey Café – Ashville, NC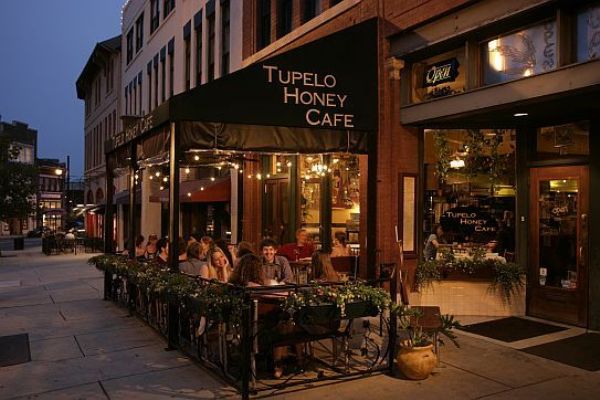 The owner Steve Frabitore and chef Brian T. Sonoskus wanted organic cooking in their restaurant. They thought the only way to do this was to have a farm of their own. They started one on a ten acre land and called it Sunshot Organics. They grow a variety of flowers with herbal properties which can be served as garnishing and lettuce, herbs, Brandywine tomatoes for making some delicious salads. They also have organic chicken and eggs bred at the farm. The beers come from a local brewery and bread from a local bakery. All in all, the restaurant is an organic one in its true sense.
9. The Poppy Hill Tuscan café – Frederickburg, VA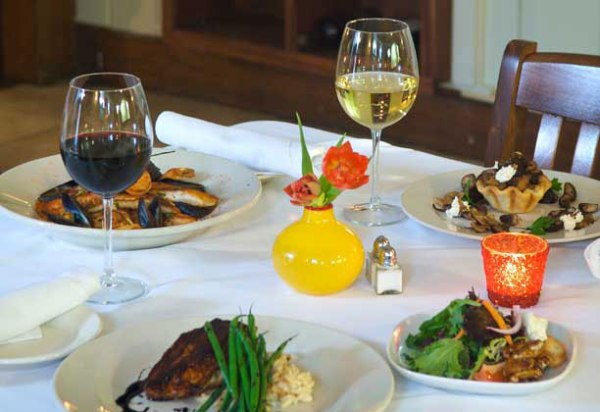 This restaurant goes the natural way and makes sure there are no chemicals in their food raw material. The chef and co-owner Scott Mahar, works hand in hand with Jane Van Zalhah, the farmer at the Cottage farm to produce some natural and organic foods. They want their guests to eat healthy and tasty food. The chef believes that its best to buy food from locals as one can see how it has been grown, nurtured and picked. This also gives a personal touch to every dish made for the guests.
10. Trellis – Kirkland, WA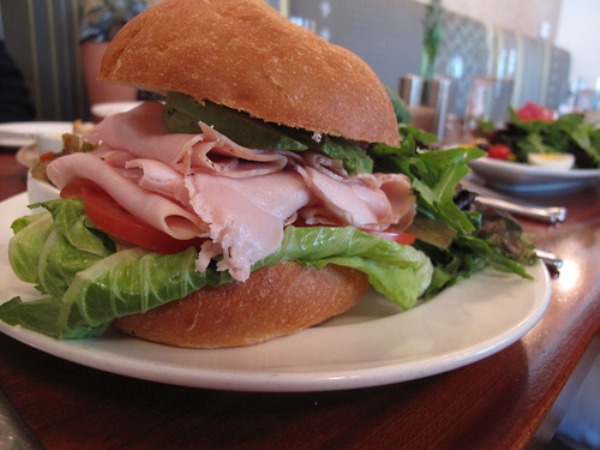 The chef Brian Scheehser serves a super specialty dish, which attracts a lot of people to eat at Trellis. It's the Two Hour salad. This dish is a signature one as its ingredients are plucked just 2 hours before they turn into a salad. The chef owns a 5 acre garden close to the restaurant, which helps him get fresh veggies anytime. He feels more confident about his dishes because he knows how the ingredients have grown and how they would taste when cooked. His produce is teamed with fresh meat, fish and chicken which is got from local farmers. The choicest of Washington wines are also served here.