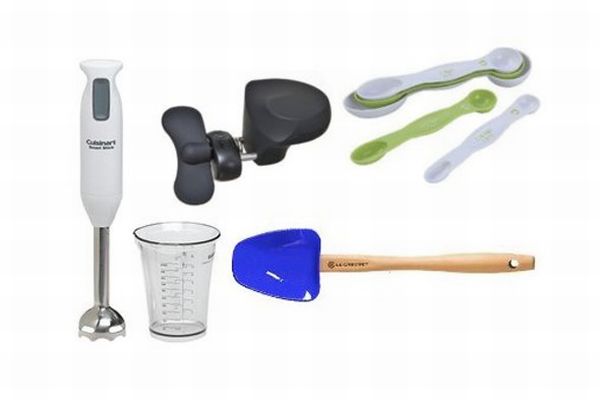 We live in a fast paced world. Most of the women are shouldering the financial responsibilities, along with their menfolk, by taking up a job. Working women find it difficult to cope with the job as well as house demands, especially when it comes to cooking. Keeping this factor, many gadgets have been developed to make our life in the kitchen simpler. They also help us to fasten our cooking process. It's a delight for anyone who cooks. Compiled below is a list of the latest must have kitchen gadgets.
1. Global G-2 8-inch cook's knife

A sharp and useful chef's knife is a must in every kitchen. These stainless-steel handled knives are perfect for precision dicing as well as any heavy duty chopping, making it a hit among the professional chefs. They were introduced by the Japanese company, Yoshikin, in the 1990s and come in various sizes. The most versatile sizes among these would be the 8-inch which is light weight, has a razor sharp edge, and even offers a lifetime warranty against breakage and defects.
2. OXO Good Grips 9-inch tongs with nylon heads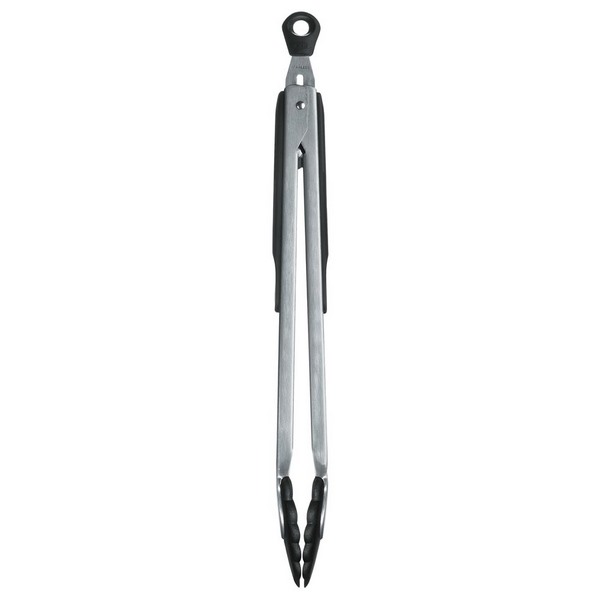 A pair of tongs in your kitchen cabinet can come in handy at the most delirious of times. The OXO good grips line is one such gadget. Tongs are sturdy, stainless steel and has heat safe nylon heads which makes it easy to handle and the best thing about this is that it is scratch resistant for any non stick cookware. You can use this to flip meat, turning vegetables in a frying pan and even remove food items from under the broiler. The design of these tongs allows you to close them into locking position. You can also store such kitchen gadgets easily without any inconvenience as well.
3. De Buyer Swing Mandoline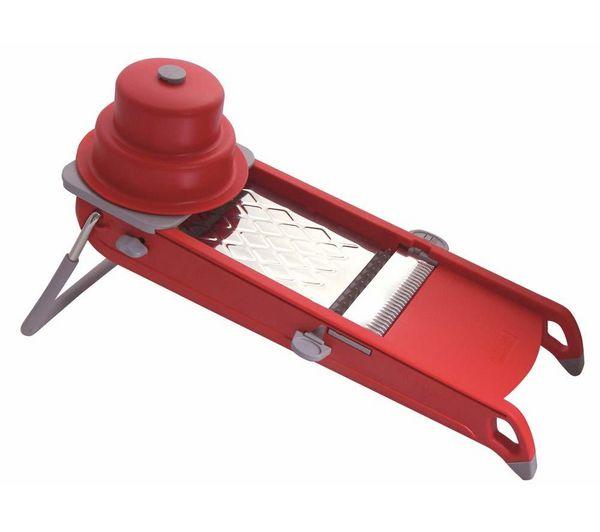 The de Buyer Swing mandoline is one brilliant kitchen gadget that does wonders. You can use it for thinly slicing, crinkle cutting, julienne cutting, doing waffle cuts and even producing matchsticks. It also features a smart handle design which protects your fingers against the sharp stainless steel blades and the upper foot can be folded for easy storage. The compact mandolin also has a non skid feet. This helps in preventing it from slipping off ; moreover the blades are set in such a way that you can easily remove them while cleaning.
4. Silpat Baking Sheet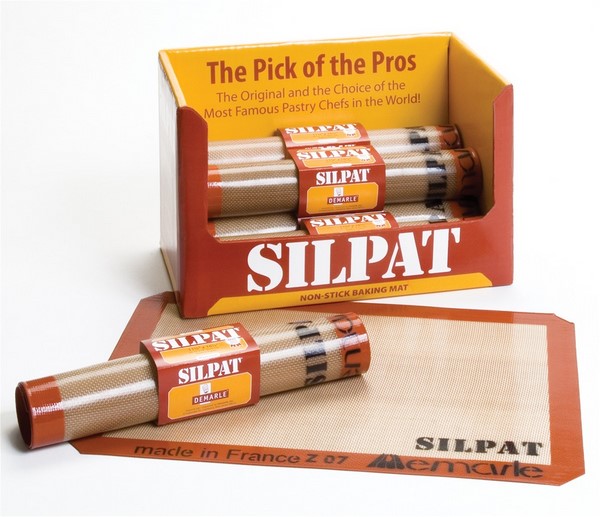 If you are one of those who love baking, this is the perfect gadget for you; a non stick baking sheet, every baker's dream. Silpat has taken this into consideration and come up with a Baking Sheet. This is durable and has resistance to extreme temperatures. It also has a non stick surface which doesn't stain easily, and transfers heat evenly. These thin flexible mats are easy to use, store, and has largely replaced parchment paper. You can clean it easily and  also use it kneading and rolling out dough; without the use of extra flour to prevent sticking.
5. KitchenAid Artisan 5-Quart Stand Mixer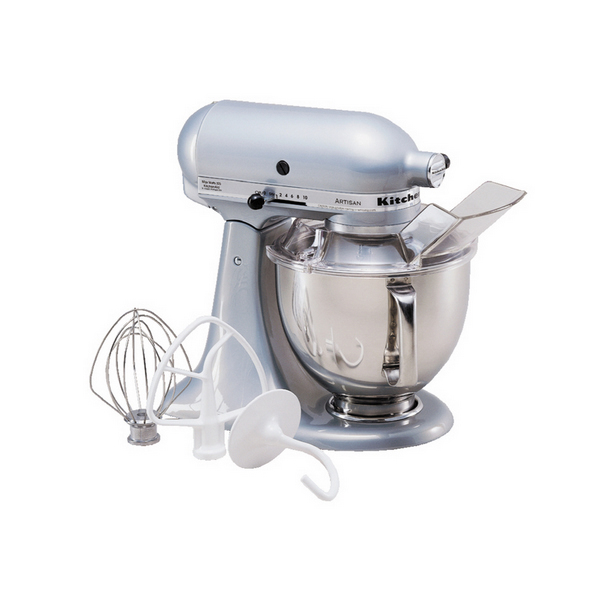 A KitchenAid mixer just makes life more easy in every sense. With a five quart bowl that is large enough for most home recipes, the Artisan series are the most popular. It is easy to handle, clean, and doesn't occupy much space on the kitchen counter. You can also purchase other attachments like the mincer, grinding mill, juicer etc to make it an all-in-one gadget.
6. Cuisinart Smart Stick Immersion Blender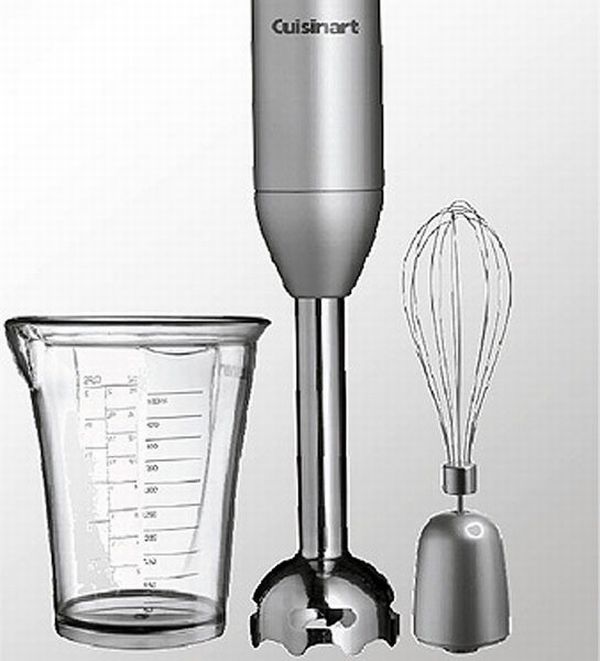 An immersion blender can come in handy in a lot of situations. You can puree soups right in the container it was cooked in. With this, you can make your sauces thick enough to suit your individual preference; it can also e used to emulsified within the saucepan. With the click of a button; you can blend small quantities of anything and everything. The Cuisinart Smart Stick Immersion Blender is a comfortable size, easy to clean and store and what's best, it's dishwater safe to boot. It is one of the must have kitchen gadgets you should own.
7. Metrokane Rabbit Corkscrew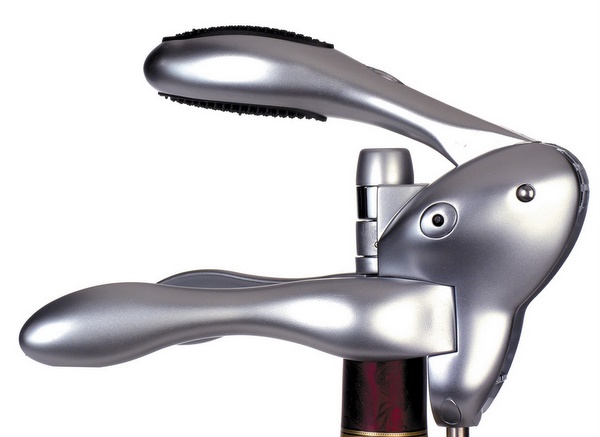 The Metrokane Rabbit Corkscrew can open any size wine bottle in less than four seconds. The user friendly ergonomic design has a smooth pulling corkscrew and even releases the cork automatically once it is opened. The grip pads make it easy to handle and it also comes with a foil cutter, not to mention the convenient size and storage case.
8. OXO Good Grips Salad Spinner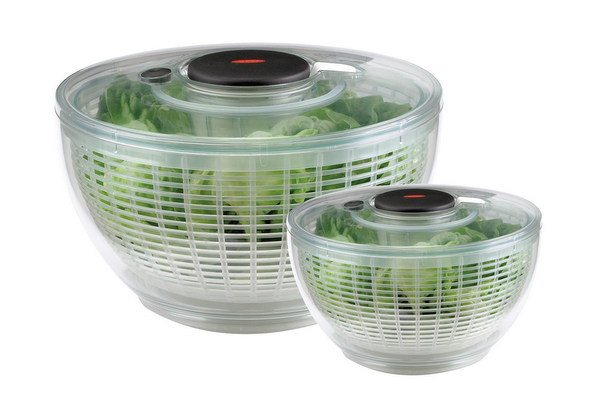 Another brilliant product from OXO, this salad spinner is as easy as it can get. The easy to sue spinner does a good job drying the soggy greens with just a push of a button. The rapid and smooth spinning action works its way through the leaves and a brake actions tops the motion whenever you are done.
9. Cuisinart 6.5-Quart Digital Slow Cooker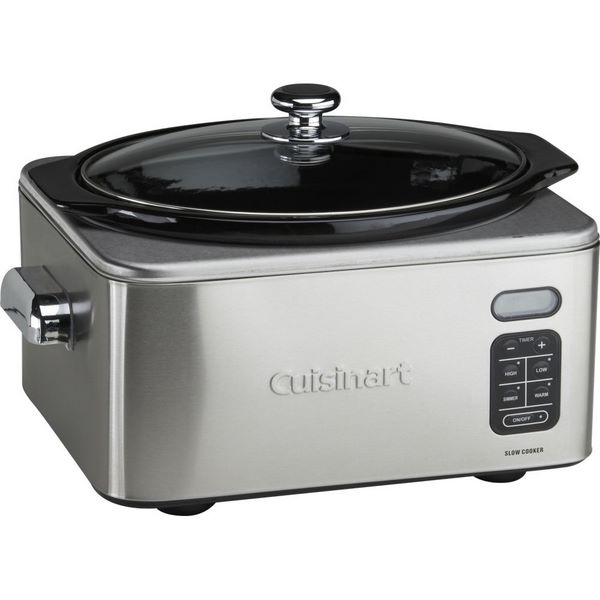 Investing in a slow cooker is probably the best thing you can do to improve cooking methods. They help seal in the moisture for stews, soups and is also a great way to cook tougher cuts of meat. The Cuisinart 6.5-qt digital slow cooker does all this and more. With a programmable 24 hour times, different heat settings and a dish washes safe bowl, this gadget is definitely a must in every household.
10. AccuSharp Knife Sharpener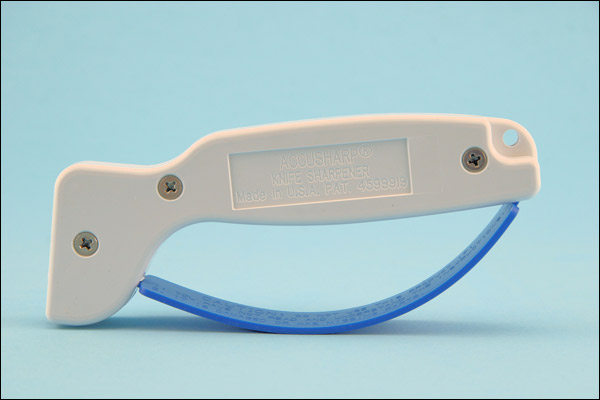 You need not make any more trips to a professional sharpener once you have purchased the AccuSharp Knife Sharpener. It uses two diamond cutter to produce a well-angled edge which can be used to sharpen your knives with least effort. Do about five to ten strokes and your knife will be as good as new.