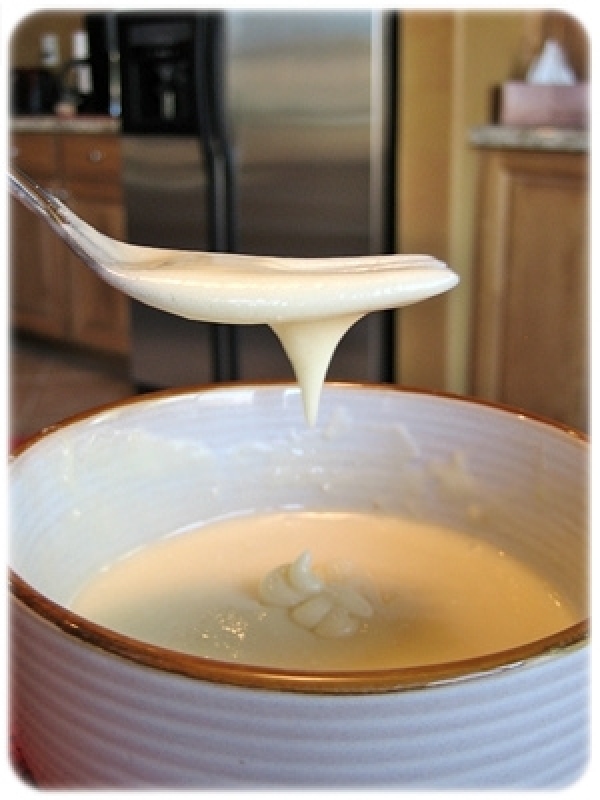 Cream cheese is a mild-tasting and soft cheese made from unskimmed milk and cream. It has a very high fat content and is used in a variety of dishes. Listed below are 10 ways to make use of this fabulous tasting cheese.
1. Creamy fruit toast with roasted strawberries
This is a great breakfast idea and easy to put together as well. Wash and hull some strawberries and place in a baking dish. Sprinkle with enough caster sugar and bake in an oven pre heated at 180C till they are perfectly roasted. Keep aside once done. Just before you are ready to eat, toast some bread slices and then dab them generously with the cream cheese. Divide among serving plates and top with the roasted strawberries.
2. Smoked salmon and chive pancakes
This is a great snack idea, but you can also make it for dinner or brunch if you feel like it. Make some fluffy pancakes or if you are feeling lazy, pick up a ready mix from the super market and make them as per instructions. Then into a large bowl place the cream cheese which has been softened at room temperature and beat well along with a little lemon juice. Add chopped fresh chives and chopped, drained capers and mix well till combined. Place the pancakes on individual serving plates and top with the cream cheese mix. Finally place the smoked salmon on top, garnish with some baby rocket leaves and serve.
3. Cheese and herb log
Into a medium bowl add some cream cheese, finely chopped dill and fresh chives along with grated lemon rind and mix well until combined. Spoon this mixture into the center of a large parchment paper so that it resembles a log. Roll up the paper to completely enclose the cheese mix and seal it by twisting the ends. Place this log in the refrigerator until firm, about a couple of hours. When ready to serve, unwrap the log and slice the log crossways. Serve with some pear wedges and serve as part of a fancy dinner meal, maybe as entrée.
4. Cream cheese and sun dried tomato stuffed chicken
You can serve this dish as a main meal. Since chicken doesn't take much time to cook, you can even serve this at dinner parties. Get a large skinless and boneless chicken breast and using a really sharp knife, slit it horizontally on the thickest part of the flesh so it resembles a pocket. In another bowl, mix together the cream cheese, sun dried tomatoes and basil leaves until well combined. Take a couple of spoons full of this mix and fill the chicken pockets liberally. Use a tooth pick or skewer to prick the fillet and secure the filling. Place a frying pan over medium high heat and add some oil. Once hot, add the chicken and cook for about 5 minutes on each side or till it is cooked through. You would know the chicken is done when it is a nice golden brown in color. Serve with a salad or on its own.
5. Waffle baskets with cream cheese and cherries
This is another great breakfast or brunch idea, perfect for those lazy mornings when you don't want to slave it out in the kitchen, but want a sumptuous meal. Get some ready made waffles baskets from the store, or if you own a waffle maker, then whip up a batch of freshly made waffles and make them into small baskets while still warm. Then using a beater, whisk together the cream cheese and some finely grated lemon rind, lemon juice and icing sugar till smooth and fluffy. Place the waffle baskets on to a serving platter and fill with the cream cheese mix. Empty the contents of canned cherries into a bowl and warm lightly. Scoop on top of the cream cheese filling and drizzle some of the syrup for good measure.
6. Creamy bacon and pea pasta
A perfect dinner idea, this cream cheese dish is easy to prepare and absolutely delicious. Chop some bacon coarsely and fry it in some oil. Add thinly sliced leek to the bacon and fry till they both turn lightly crisp. Simultaneously cook some spaghetti pasta and once done, drain and keep aside. Once the bacon and leek is crisp, stir in some frozen peas and cream cheese and mix till the cheese becomes nice and smooth. Add the spaghetti and toss well so everything comes together. Place ladles full on to serving bowl and top with a generous amount of grated Parmesan cheese and shredded basil.
7. Chilli, crab and coriander dip
An exotic dish to serve as part of an appetizer is the chili, crab and coriander dip. The method is so simple, you just need a couple of minutes to put them together. Chop finely some green onions and fresh coriander leaves and mix it with the cream cheese. Add the drained fresh crab meat into the cream cheese mix and combine well. Spoon into a serving bowl and drizzle some sweet chili sauce on top. Serve with some fresh vegetable strips or crisps.
8. Fig and brandy cheese spread
If you get hold of some dried figs, this is a fabulous dish you can prepare in a jiffy. Chop some dry figs ans soak it in a bowl filled with brandy for about an hour or until they become nice and plump. Then using an electric beater, beat the cream cheese till smooth in consistency. Add the fig mix into the cream cheese and stir gently until well combined. Transfer to a serving dish and pair with almond bread.
9. Spinach, ham and cream cheese omelette
Spice up your brunch sessions with this delicious omelet filled with cream cheese. Bring the cream cheese to room temperature and chop some green shallots and ham finely. Whisk a couple of eggs and pour into a frying pan lightly greased with oil. cook the omelet over medium heat till half done and then top it with a layer of cream cheese, baby spinach, green onions and ham. Season well with enough salt and pepper and fold the omelet carefully in half to form an enclosure. Cook further till the eggs i cooked through. Slice if required and serve hot.
10. Turkey, walnut and snow pea sprout wraps
Get a couple of flour tortillas and spread generously with cream cheese. Top with some shaved turkey breasts and snow pea sprouts followed by chopped walnuts. Roll up the tortilla firmly and serve.
Via: taste.com.au