The festive days mainly consist of sweet treats and cookies that contain ingredients like white flour, spices, dry fruit, almonds and sugar. Speculaas are mostly eaten year round, but there are definitely some other treats like kruidnoten, advocaat, bischopswijn, etc. that are only enjoyed during some important festive season. The Christmas festival is the season of delicious cookies and mouth-watering pies. Thus, there should be countless varieties of dishes for this auspicious month. So, here are 10 favorite festive recipes, which can surely be enjoyed as the Dutch holiday treats. Just take a look and enjoy.
1. Advocaat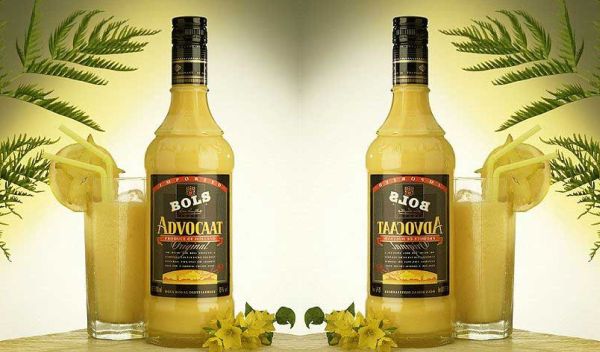 Advocaat is a kind of creamy yellow liqueur that is made from a blend of yolk of eggs, sugar, brandy and a gentle touch of vanilla. The Netherlands exports this drink to mainly 50 countries but it's really easy to make your own at home.
2. Appleflappen cookie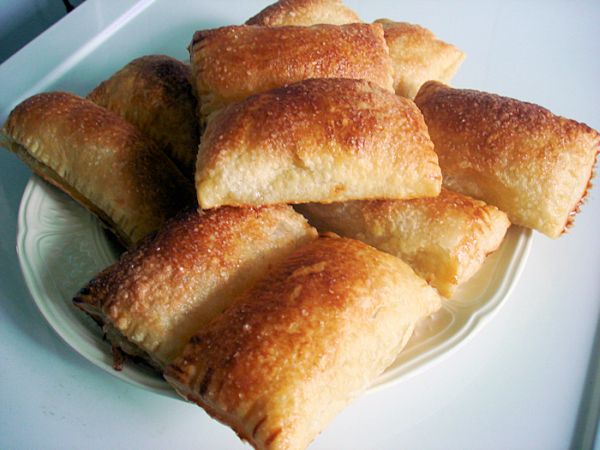 Appleflappen is a delicious mix between apple pie and donuts. The outer covering is golden brown which is very crispy, and on the inside apple is just cooked, which gives a yummiest bite. They are mainly served at the New Year celebration. So, you can have them whenever you get a chance.
3. Banketstaaf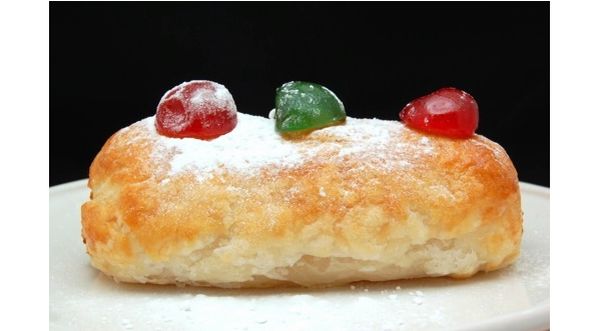 The 'banketstaaf' is an extremely traditional Dutch pastry served at Christmas time. The pastry containing a cheery and soft almond with yummy flavor paste in the center is extremely delicious.
4. Bishop's wine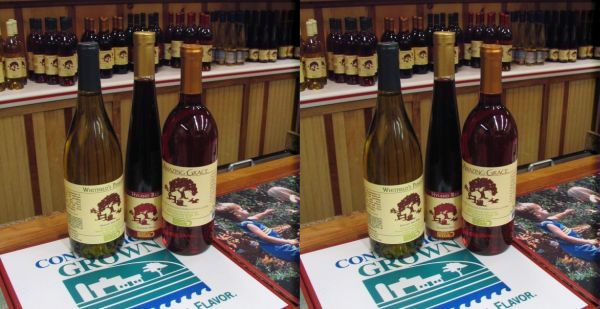 Bishop's wine, which is a combination of red wine, oranges, lemon and spices, will surely warm you up after a bracing walk on a chilling and a cold December day.
5. Jan Hagel cookies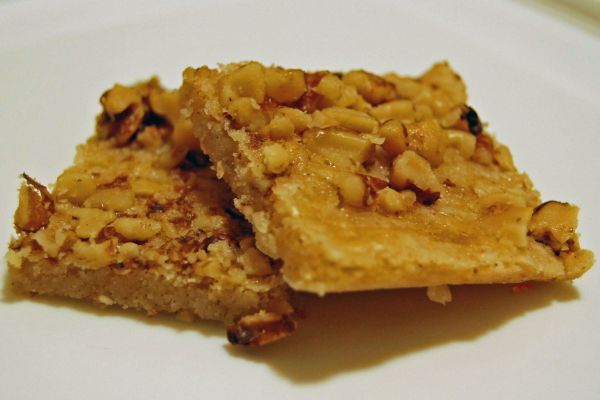 These cookies consist of tinge of cinnamon, almond slivers and sugar that is candied which are traditionally eaten at Christmas time. They can also be cut into squares, rectangles or diamond shapes, whatever you feel like.
6. Kerstransjes (Christmas Wreath cookies)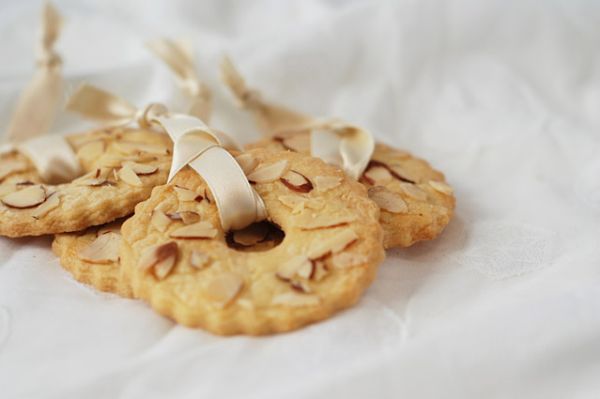 Kerstransjes (Christmas Wreath) cookies, also known as 'kerstkransjes' in Dutch, are mainly used to decorate the Christmas tree. They taste fantastic also.
7. Kerststol (Dutch Christmas bread)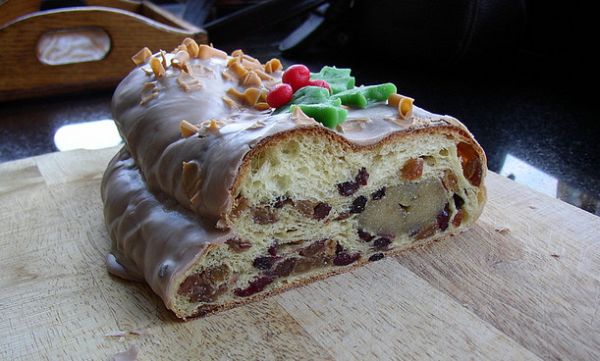 This recipe that is fruited bread with a sweet paste of almond center is a real taste for the holidays. The traditional recipe is extremely delicious to eat and served during the New Year Eve.
8. Kruidnoten (Ginger nuts)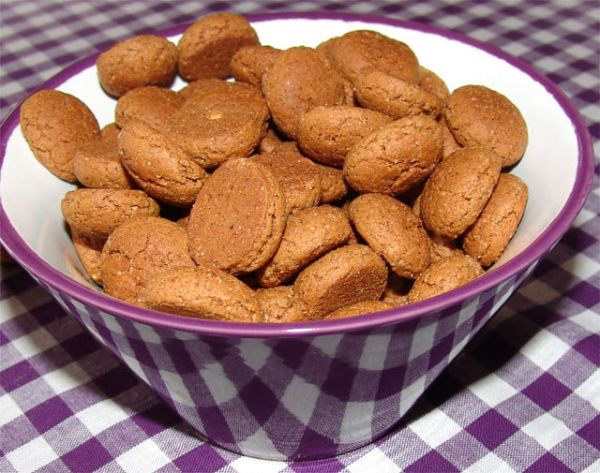 The Ginger nuts are tiny rounded cookies eaten at Sinterklaas. They're eaten with ginger, cinnamon, white pepper, cardamom, nutmeg and cloves.
9. Old Fashioned Oliebollen (Dutch Donuts)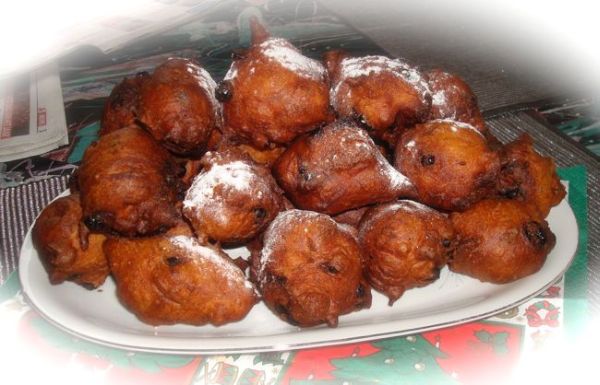 The Dutch donuts have often been called the precursor of the donut, the extremely favorite snack of the American masses, and it seems very popular among the Dutch masses.
10. Spicy Speculaas Cookies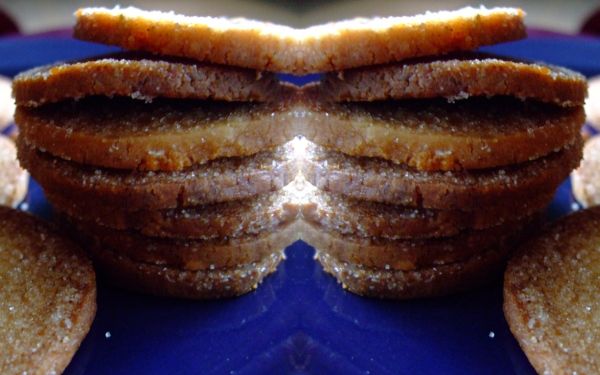 These delicious spicy Speculaas Cookies are traditionally eaten. They are mostly windmill shaped and so they are also called the Windmill Cookies abroad due to its shape. All the varieties are extremely delicious to eat.