Those who have been lucky enough to sample a piece of homemade falafel or dunked into a bowl of authentic hummus will be hugely surprised that Middle Eastern flavours haven't yet taken off in a big way worldwide. However, it is anticipated that 2018 could finally be the year they get their richly deserved global platform to impress.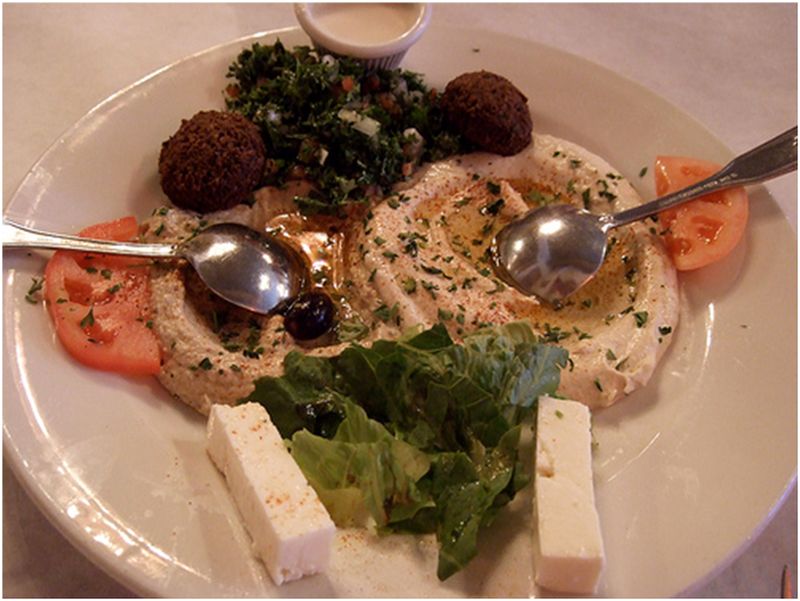 "Lebanese salad" (CC BY-SA 2.0) by pelican
Both Whole Foods and Nation's Restaurant News have highlighted Lebanese cuisine as one of the food trends of 2018. But for those who aren't au fait with the concept of Lebanese foods and flavours, this article will provide education and inspiration to try this fusion of Mediterranean and Arabic cuisine.
Lebanese food: A wonderful balance of nutrients and flavours
The staples of Lebanese food include many ancient, healthy ingredients. Lentils and chickpeas offer a good source of fibre, protein and iron, while the whole-wheat grain known as freekeh is incredibly low in natural fats but high in protein, fibre, iron and calcium. Chickpeas, which are the base of hummus, can also help to reduce cholesterol for those with high blood pressure. As an increasing number of foodies are steering away from meat-based cuisines and heading towards vegan and vegetarian diets, Lebanese cuisine will come into its own with delicious tabbouleh salads, falafel and halloumi cheese – all offering an exciting alternative.
In Lebanon, people view their national dishes as a means of bringing people together, as Tony Kitous, founder of ComptoirLebanais points out, offering unique insight into the culture in an interview. In the UK for example, a number of Lebanese restaurants have already caught diners' attention, offering uncomplicated, informal dining experiences with indulgent, generous and authentic Lebanese menus based upon recipes that have been passed through the generations. Food in Lebanon is a means of displaying affection for one another. It's a way of life that cements Lebanese people as some of the most hospitable on our planet.
Typical Lebanese dishes and cooking methods
A typical Lebanese meal will feature fresh and vibrant salads, packed with raw vegetables, pickles and olives which offer a wonderful mix of flavours, vitamins, minerals and antioxidants. Their meats are almost entirely grilled – never fried – in order to retain the flavours of the meat and its complementary marinades which often heavily feature herbs, garlic and lemon. So, what are the top three Lebanese dishes that fanatical foodies should try in 2018?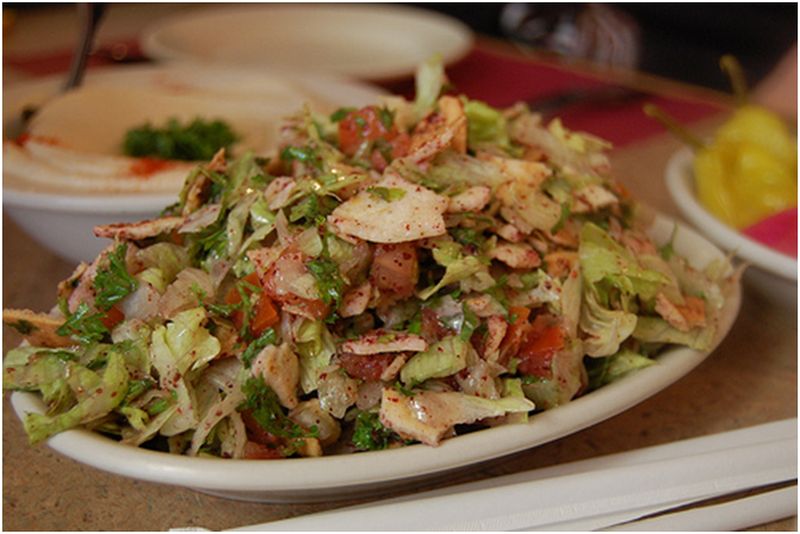 "fattoush" (CC BY-SA 2.0) by stu_spivack
Kibbeh – Think of this as a little like an Indian bhaji. It is widely considered to be the national dish of Lebanon. A kibbeh is packed with delicious spicy minced meat and sautéed pine nuts to tempt the taste buds, while its deep-fried exterior provides a welcome crunch. These are perfect on their own or with salads and dips. Some of the locals will eat the minced meat and bulgur balls raw!
Fattoush – Lebanese food in general offers a great spectrum of textures to explore and a fattoush is no different. Crispy pieces of pita bread are scattered on top of a fresh salad and vegetables to great effect. Check out this authentic fattoush recipe that's perfect for a garden barbecue or summer party.
Kafta – Very similar to a Turkish kofte, these delicious hand-rolled lamb, beef or chicken meatballs are crammed with spices, fresh onion, parsley and breadcrumbs. They are simply thrown straight on a barbecue or grill and served with a light gravy that accentuates the flavour of the meat.
It's not beyond the realms of possibility that Lebanese cuisine could become as popular as the likes of Italian and Indian food due to its versatility and variety. People can eat different Lebanese dishes every single day and its healthy cooking style means it will continue to grow in popularity among health-conscious foodies that don't want to sacrifice flavour for a low-calorie diet.