Cookies have always been an easy to make and eat treat for people all over the world. Cookies are the offspring of the earliest food made by man, going by the simple process of heating a paste of grain and water. The chocolate chip cookie originated in the United States in 1930. The strength of these vegan chocolate chip cookies remains in its cruelty-free ingredients, which provide a taste of splendor and they are healthy for your heart, making them a harmless and yummy treat.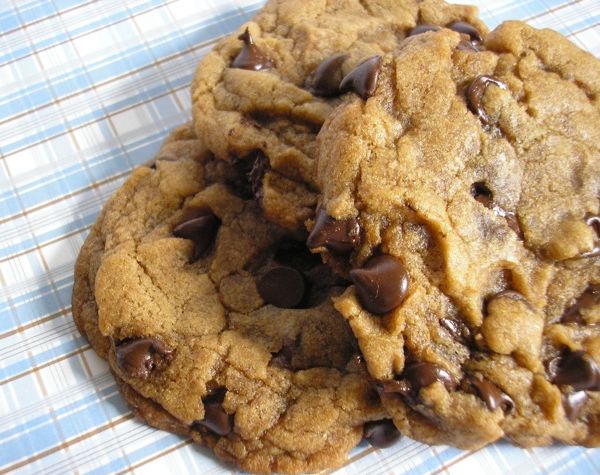 Complexity level: Easy
Time taken: 40 minutes
Ingredients
2 cups flour
1 cup turbinado sugar
1 tbsp baking powder
1 tbsp baking soda
½ tbsp salt
1 cup dark chocolate chips or chunks (vegan)
2/3 cup vegetable oil
¼ soy/almond milk
1 tbsp vanilla
1 tbsp dark molasses
Process
Preheat the oven to 350 degrees F.
Take a large bowl and whip together the flour, sugar, baking powder, baking soda, salt and chocolate chips.
In another bowl, mix vegetable oil with milk, vanilla and molasses. Now put the second mixture together with the first and mix them with your hand to form it into dough.
Roll it into balls and place each on a parchment-paper lined tray, while flattening each ball to form saucer-like shapes.
Bake in the oven for 8-10 minutes then let it cool for 5 minutes before popping one into your mouth.
Tips
You can replace oil for the same amount of vegan butter. Then cream the butter and sugar in a bowl with a mixer. It should be soft but not melted before adding it to the first mixture.