Question – Which is the best Malaysian food?
According to me Malaysia is one of the most cleanest and pretty places in Asia. It is full of greenery and a rich and diverse flora and fauna. They have a really good culture. There are so many types of dances that they have that I was totally entranced by them. Now that I have seen everything, I am feeling really hungry and since I am in Malaysia I would like to taste some Malaysian dishes. Which is the best Malaysian food that I can have here?
Always foodie's recommendation
Malaysian cuisine is simply amazing. Malaysian food includes some very delectable dishes that are bound to appease your pallet.  Here are some recipes you can try out while in Malaysia or even at home.
Malaysian chicken curry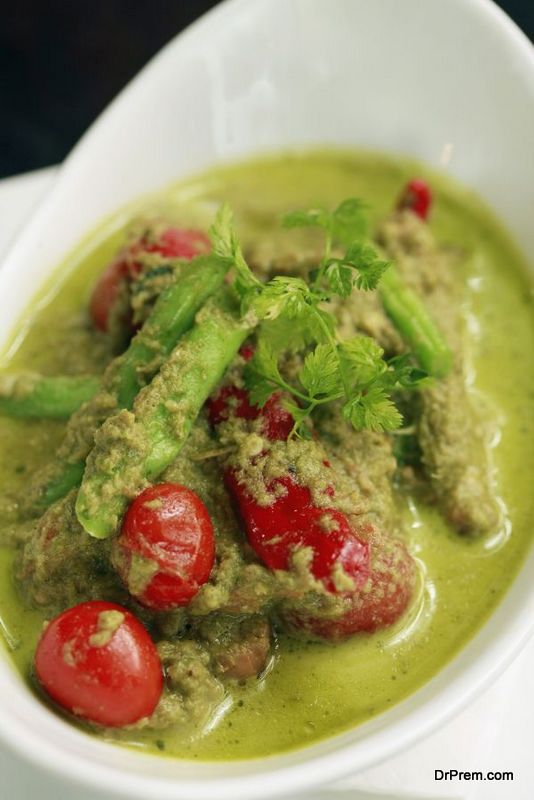 Ingredients
Chicken
Tomato
Potato
Eggs
Coconut milk
Onions
Salt – as per taste
Process
Heat oil in a pot. Stir fry onions. Stir in the curry powder.  Add chicken. Add water and when it boils add tomatoes, potatoes and eggs. Cover with a lid. Let the mixture simmer for half an hour till the chicken becomes tender. Add coconut milk and salt. Let it cook for 5 minutes.
BakKut The
Ingredients
Pork ribs
Angelica root
lovage rhizome
garlic
Cinnamon
Star anise
Cloves
Dark soy sauce
soy sauce
Sugar
Salt – as per taste
shiitake
tofu
wolfberry fruit
Process
Boil a mixture of pork ribs and water in a pot. Remove scum or other objects to get a clear soup. Add angelica root, lovage rhizome, garlic, cinnamon, star anise, cloves, dark soy sauce, soy sauce, salt and sugar. Bring the mixture to boil and let it simmer for one hour till the pork is cooked. Add shiitake, tofu and wolfberry fruit. Boil for another ten minutes.
Chicken Rendang – one of the mouth watering Malaysian dishes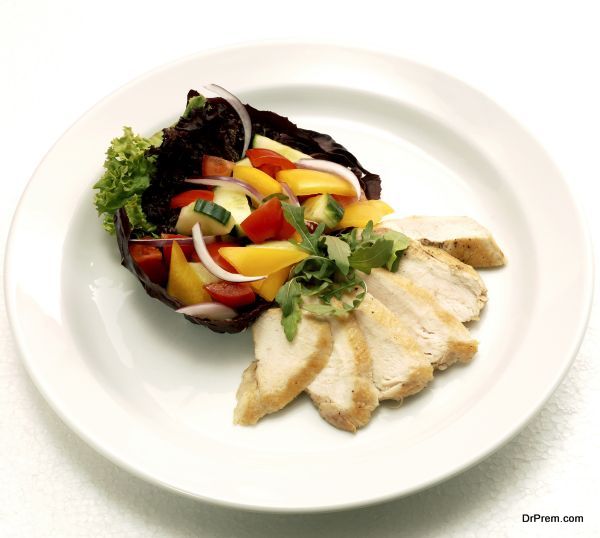 Ingredients
shallots
galangal
white part of lemongrass
garlic-ginger
dried chilies
cinnamon
cloves
star anise
cardamom
chicken
coconut milk
kaffir lime leaves
Process
Add shallots, galangal, white part of lemongrass, garlic-ginger and dried chilies to a blender. Blend well. Heat the oil in a pan. Add the paste, cinnamon, cloves, star anise and cardamom to it. Add the chicken and lemongrass. Stir well. Add coconut milk and water. Let the chicken simmer on a medium heat till it is nearly cooked. To this add kaffir lime leaves, toasted coconut. Let the mixture simmer till the chicken is cooked completely.
NasiKandar
Ingredients
chicken
turmeric
salt
onions
laksa leaf
curry leaves
cinnamon
star anise
cardamom
garlic
ginger,
onions
poppy seeds
curry powder
soya sauce
tomato sauce
salt
sugar
tomatoes
Process
Marinate chicken with turmeric and salt. After half an hour deep fry the chicken. Heat the oil in a pan. Fry the onions in it. Add the laksa leaf, curry leaves, cinnamon, star anise and cardamom. Keep stirring the mixture occasionally. Grind garlic, ginger, onions, poppy seeds and curry powder. Add this mixture to the chicken. Add little water. Let the mixture cook for some time. Add soya sauce, tomato sauce, salt and sugar. Simmer for a while. Add the cooked chicken and tomatoes and cook for a few minutes.
Char Siu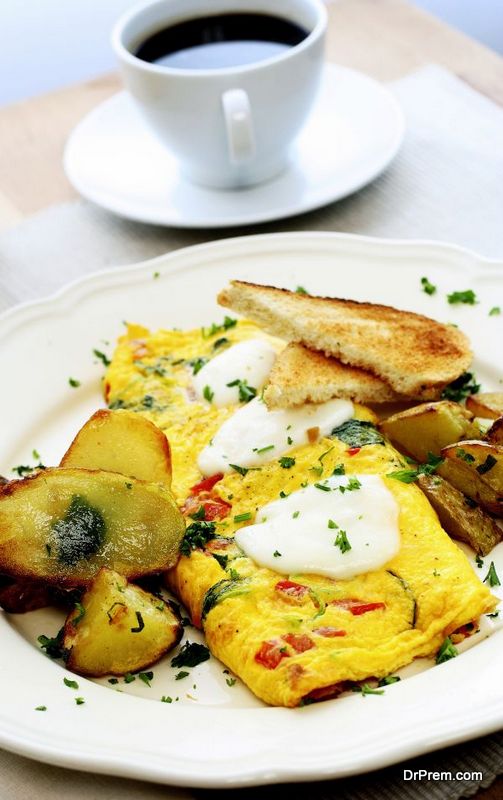 Ingredients
red bean curd
honey
Chinese Shaoxing wine
soy sauce
oyster sauce
dark and thick soy sauce
five-spice powder – a powder consisting of star anise, Sichuan peppercorn, cloves, cassia or cinnamon and fennel seeds
white pepper powder
Sugar
garlic
pork belly
Process
Mix Chinese fermented red bean curd, honey, Chinese Shaoxing wine, soy sauce, oyster sauce, dark and thick soy sauce, five-spice powder, white pepper powder, and sugar. Mix well. To this sauce add garlic. Marinate the pork belly in this mixture overnight in a fridge. Heat the oven at 200 degrees Celsius. Bake the marinated pork belly for 15 minutes. Turn the side of the pork belly. Bake again for 15 minutes.
Mee rebus- A popular Malaysian delicacy and one of the Malaysian dishes you must try
Popular on a wide scale, Mee rebus is a noodle dish found in Malaysia, Singapore and Indonesia where it is usually spelled as mi rebus or mie rebus. The scrumptious cuisine contains egg noodles covered in flavorsome gravy which is thickened by adding potatoes. The prepared gravy is spicy and sweet but with a tinge of sourness. To perk up the flavor, the dish is served with a number of garnishes including chilies, hardboiled egg, limes and bean sprouts. Believed to have been originated from the northern areas of Malaysia, Mee rebus has egg noodles as its base part – which is blanched quickly to cook them. The dish has also been known for the variations in other countries in the region and is thought to have been prepared, eaten and sold by Indian traders moving through the country.
Since Mee rebus is a spicy balanced meal, the cuisine proffers you a good combination of nutrition and taste. Not only, it triggers the appetite with its spicy and delectable thick gravy, the dish ascertains you stay healthy through the inclusion of rich garnishes. Also, if you enjoy treating your buds to something delicious without going too stuffed, you can try Mee rebus any day âand realize the reason why it is so popular across Malaysia and Indonesia.
The recipe for this dish 
The yellow noodles âMee rebus is served with spicy gravy made using potatoes and garnished further with a hard-boiled egg, bean sprouts, lime juice, spring onions, fried shallots and tau kwa (dried/fried bean curd). The delectable gravy tastes even more delicious with slight sourness which comes from the lime juice and tamarind paste. The cuisine can also be served with prawns and onion fritters that soak up the thick gravy to an extent. Nevertheless, some places even serve the dish with beef or add little bit of dark soy sauce. Mee rebus tastes equally well with satay and enhance the tang by adding a number of garnishes subsuming chilies, hardboiled egg, limes, shallots and bean sprouts. In Indonesia, people also dote on Mee rebus variation entitled as mee jawa an essentially a soup made with egg noodles. However, the dish distinguishes by containing no potatoes and no thick gravy.
Ingredients
fresh prawns which are neatly cut into thirds
dried prawns that are rinsed off properly and diced
diced onions
diced Chinese chives
self-raising flour
water
Knorr chicken stock cube
white pepper powder
sugar
Process
Foremost, bring potatoes to boil under tender in a considerable pot of salted water. Draw off the water, drain it and mash it properly until the potatoes are smooth.
Take a large pot and pour in the one-third cup of chicken curry paste along with the potato puree and mix them together. Bit by bit, add low sodium chicken stock to the mixture. You can even add water to it until a desired consistency is obtained.
Blend in the tamarind paste. However, if you find the tamarind paste is a bit too hard, you can simply dissolve tamarind in a small portion of water and then take off the seeds. Depending upon your taste or depending upon your preferences, you can also add a little more of the curry paste to enhance the tang.
Leave the whole preparation to simmer for about 30 minutes.
You can even season the cuisine with chicken stock cubes, salt and sugar.
As far as the cuisine method is concerned
simple lay down the nattily chopped fresh prawns, dried prawns, chives and onions in a mixing bowl thats large enough to enable you to blend properly.
Add water and flour then mix until a smooth paste is prepared. Here, you can season it with chicken stock, sugar and a pinch of pepper.
Take a pot or frying pan, pour in some oil and heat it up for the deep frying.
Take one tablespoon of batter and drop into the oil and deep fry till it turns golden brown in color. However, ensure that you do not overcrowd the pan and follow the procedure in small batches.
Subsequent to this, simply leave it aside to cool down. Avoid overcrowding the pan and do this in small batches. Leave aside to cool. At last, serve with Mee rebus.
A final note on Malaysian dishes
These Malaysian dishes are easy to cook and delicious to eat. From chicken to prawns and even for vegetarians; there is a lot of varieties to try out. Try them out in your kitchen today. It is even better if you try out these dishes when you are in Malaysia.