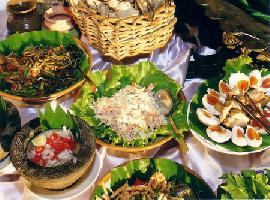 Chef Shane stays creative with his latest creation called as the Caribbean Shrimp and Black Bean Salad
The Slashfood blog features an interesting article on the science of Pasta.
Chef M catches up with brilliant food photography in the Cheese Wedding Cake.
The Trehugger blog covers a story on fish farming.
The Chocolate and Zucchini blog experiments with the Blueberry Yogurt cake.
The low-carb blog presents low carb desserts for dessert lovers
Barstools introduces us to the latest collapsible wine bar.