We live in a world which is vast and culturally diverse. Each place on the earth is characterized by a unique heritage, consequently giving birth to different cuisines as well. One can't have the real taste of different cultures by simply staying at home. Traveling is required to have the essence of different countries through their delicacies. Here are the top 10 cuisines of the world, which are bound to motivate you to take a jig across the globe. You will get to know about some of the umpteen cuisines, which would inevitably stimulate your taste buds.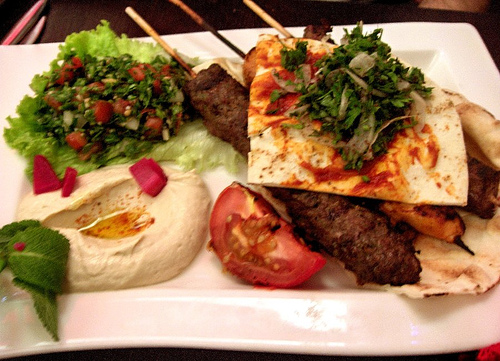 1. Indian cuisine
India is famous for its rich heritage and boasts of encompassing a vast range of cuisines under its prestigeous banner. The spices and exotic vegetables make the Indian cuisine very different from the rest. All the dishes are usually accompanied with rice and chapattis. India is the chief exporter of seasonal spices, which gives us an idea about the aroma of the dishes it can offer. Indian cuisine is often referred as Punjabi or Mughlai and the sumptuous foods cater generally to the vegetarians. However, some dishes include goat or chicken's meat as well. Traditionally, the meals are eaten while sitting on the floor with bare hands.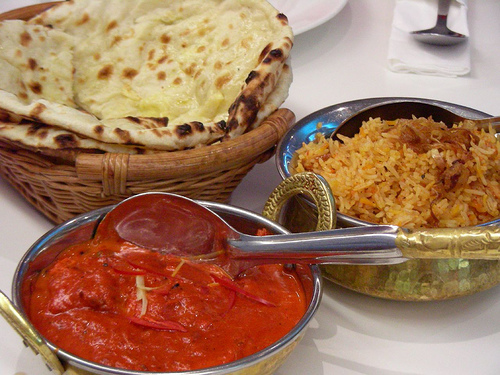 2. Chinese cuisine
Chinese cuisine is also very popular throughout the world. According to the reports, it is savored by more than 65% of the global population every single day. The reason for Chinese cuisine being so popular is that the food is cheap, easy to cook and very tasty indeed. Most of these dishes are made from chopped vegetables or noodles. This is because the Chinese prefer to have their meals with chopsticks and their tradition forces them to do so. The Chinese consider knives and forks as weapons. So, they tend to stay away from them. Some very popular dishes of Chinese cuisine include Haka noodles, Manchurian, spring rolls and many more.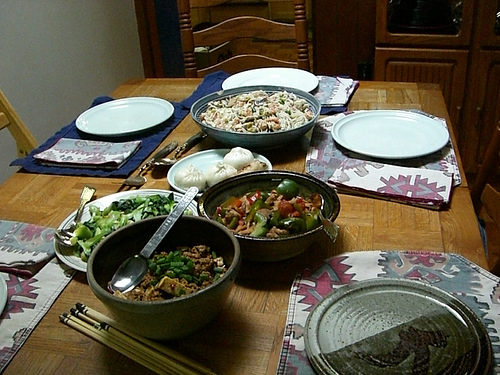 3. French cuisine
Cheese, pastries and wine make most of the French cuisines. The wines made in France are considered to be the finest types in the entire world. The French love to dine and this is why Paris alone accommodates more than 5,000 restaurants and bars. French cuisine is very famous among those who love to dine in subtle and demure manner. If you are planning to dine in a French restaurant, then don't forget to have a glass of red wine along with the food. Red wine of France in famous throughout the world.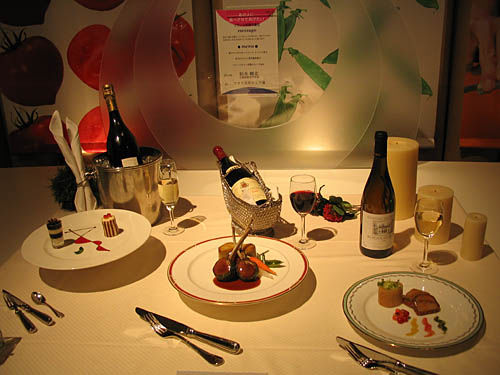 4. Italian cuisine
Italian cuisine has been into existence since the 4th Century BC, which makes it one of the oldest ones in the world. It is the Italian cuisine only, which has popularized some ordinary vegetables like potatoes and tomatoes . Cheese is another popular food item in Italy. You can find more than 400 varieties of cheese in Italy alone. The Italian cuisine is basically divided into different categories, which are differentiated according to the different meal courses. These are antipasto (stands for the appetizers), primo (means a rice dish or pasta), secondo (is a meat consisting dish) and finally doles (stands for the dessert).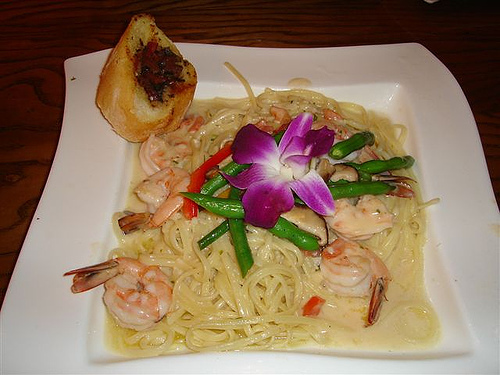 5. Thai cuisine
Thai cuisine is famous for the mixed variety of meals it can offer. These are laced with bitter, sour and sweet flavors laced. Thai food is mostly made from fresh herbs and exotic vegetables. The common ingredients of Thai cuisines are lemons, lime juice and coriander. The rice alone makes Thai cuisine similar to its Chinese counterpart. There is a very popular dish in Thailand, which is served with a fish sauce and noodles known as nam pla. In northern Thailand, you could also try another dish, which is made from raw beef and fish paste.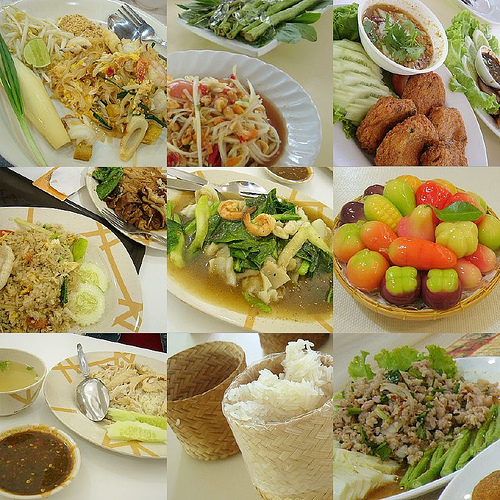 6. Mexican cuisine
The Mexican cuisine is highly inspired by the Spanish one. It is famous throughout the world for its rich flavors and unique blend of spices. You will have a good variety of foods, which you could try, since Mexicans themselves are food addicts. Some popular dishes in the menu include rattlesnake, deer and even insects.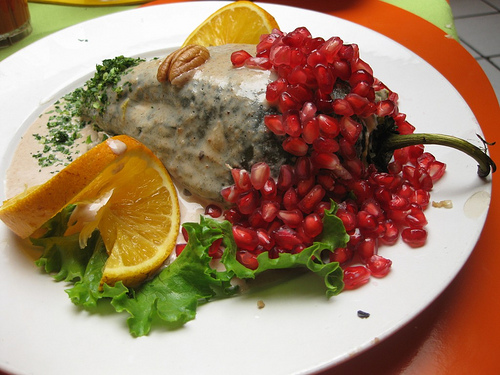 7. Japanese cuisine
Even though the Japanese cuisine is not as famous as its other Asian comrades, it has been gaining popularity during the past few years. This sudden increase in its popularity is due the increase in globalization. Tokyo is the political capital as well as the food capital of Japan. Here, the world's top ranked restaurants are found. The Japanese quite impressively know a number of ways to use rice and soybeans in making food. Have a Japanese meal once and you won't forget it for the rest of your life.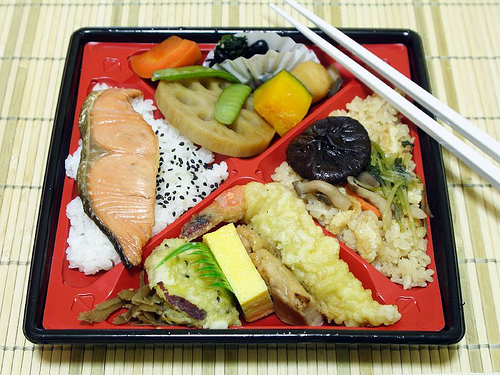 8. Spanish cuisine
Consisting mainly of fish and meat, the Spanish cuisine is famous for its world class meals. Also, when it comes to sea food, it takes the lead. Spanish culture is mainly derived from the central and west European countries and is thus, manifested in their cuisine as well. If you really want to try out this particular cuisine, then you must have the popular Spanish drink sangria, which is made from fruits and exotic wines.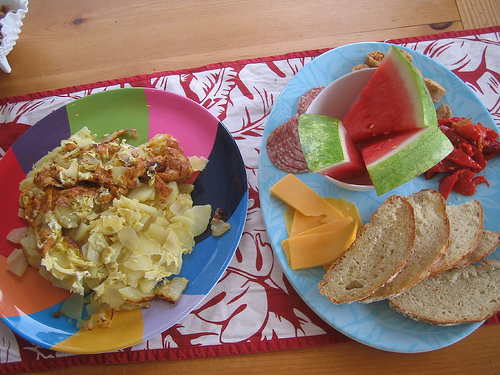 9. Lebanese cuisine
If you want to know what the Middle Eastern food tastes like, then the Lebanese cuisine is for you. Unlimited flavors and good use of vegetables make it complete. Appetizer mezze, which comes from the Lebanese cuisine is a very popular dish, not only in the Middle Eastern countries, but also, around the world. It comprises a special mix of fish, fruits and sea food. Arabic sweets are the other specialty of this exotic cuisine.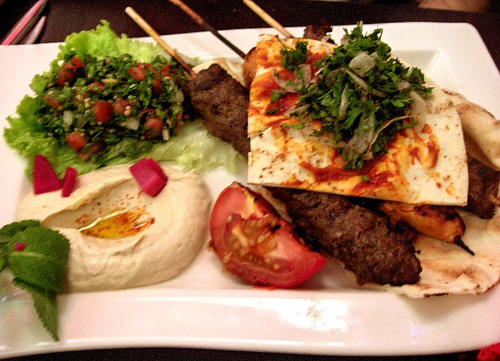 10. Greek cuisine
Mainly using olive oil and exotic herbs, the Greek cuisine is a unique blend of the Italian and Turkish cuisine. If you want to try out the Greek junk food, then you can find it under the category of "gyros" in the menu. There are a number of restaurants worldwide, which have begun including the Greek cuisine due to the increasing demand. However, no such restaurant could ever serve you the real Greek cuisine, unless the restaurant is located in Greece.