Want to have a meal that is healthy and tasty? Then Soups are the best availableoption.Soups are healthy and contain essential nutrients. Here are some tips that will make your soup more delicious and flavorful. All you have to do is to follow these tips to add perfectness to your soup.
Perfect Broth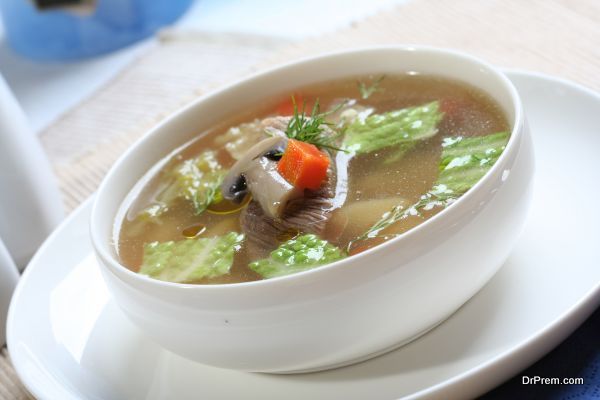 You can ensure the perfectness of your broth by using pleasant additives and vegetables. Always avoid making an over-salty or unsalted broth because it would devastateyour soup. Moreover, you canadd onions, garlic and celery in your broth to spice up the flavor.
Chop the veggies into small pieces
It is convenient to eat a piece of vegetable that is small and bite-sized. Over-sized pieces of vegetables are difficult to eat in one bite, so you should chop the veggies into bite-sized pieces. Moreover, small pieces of vegetables cook fast and easy. Moreover, it adds a soupy delight to your soup.
Add spices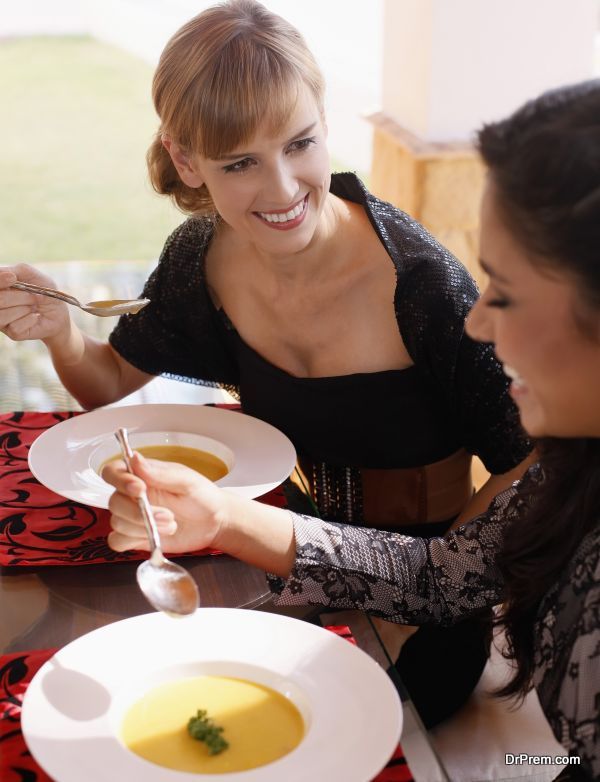 Add a pinch of spice in your soup to improve its aroma and flavor. Cumin, fresh garlic, gingers and ground corianders are great for using as spices in any type of soup. For getting an Indian flavor, you can add a pinch of cumin, turmeric, fenugreek or garam masala in the soup.
Cook time of each ingredient
If you are making a multi-vegetable soup then you should consider the cooking time of each ingredient, so that you can add vegetables in soup in sucha way so that they all finished cooking as close as possible.
Add cream or milk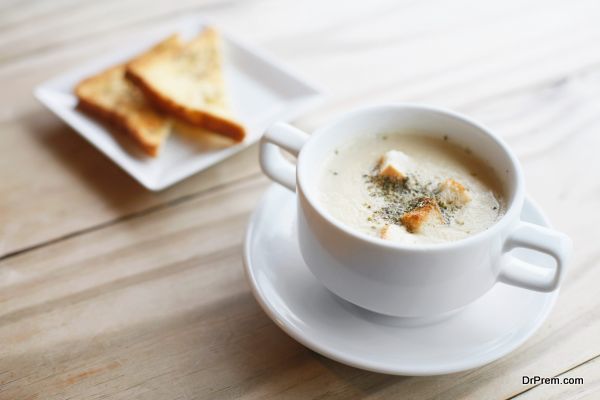 If you are willing to prepare a tasty soup , which is thicker than usual, then you can add cream or milk to the boiling soup. To prevent cuddling of cream, you should warm it before adding to the soup. Milk is also a good option for thickening the soup and it does not react with boiling soup but you should anticipate the amount, which will thin out once added.
Garnish your soup
Use sliced onions, croutons or chopped herbs for sprinkling over the soup to make a great finish. You can also use a mizzle of cream or dollop of crème Fraiche along with black pepper to give your soup a profession touch.
Soups are a great way to enjoy vegetables. Making a perfect bowl soup adds delight, which you can attain by simply following these tips.